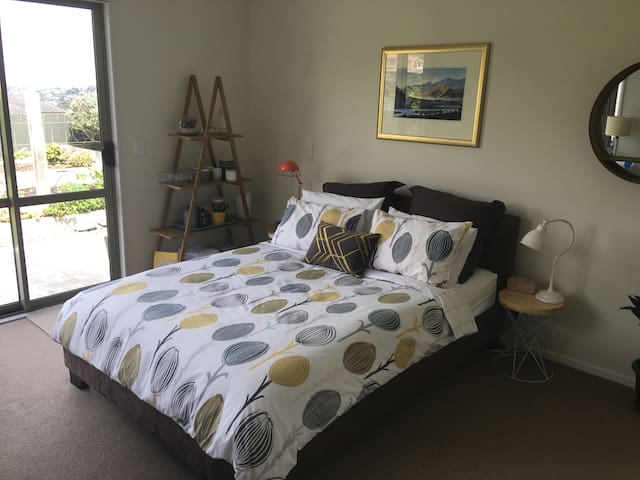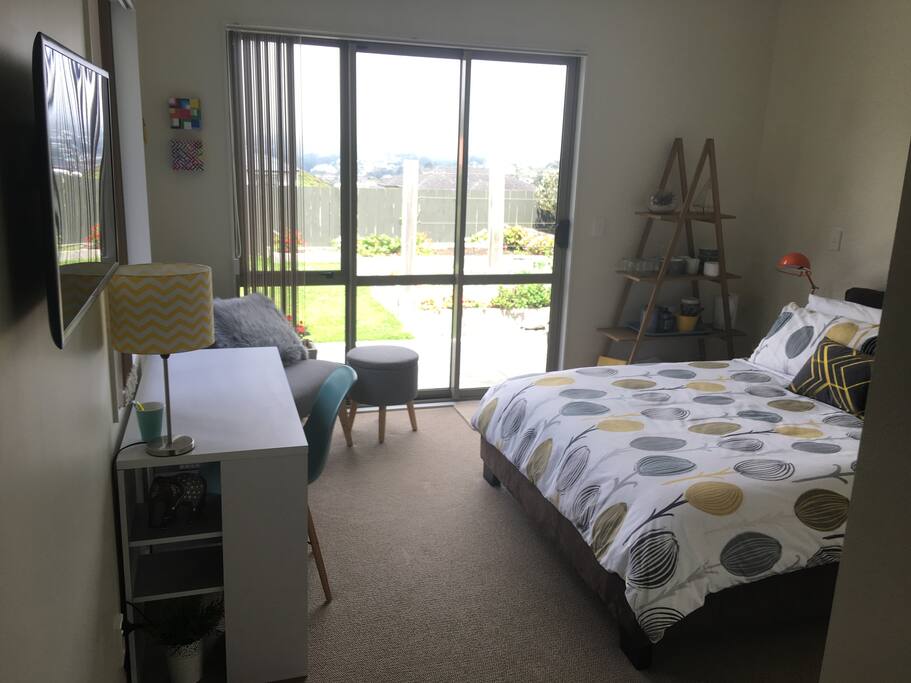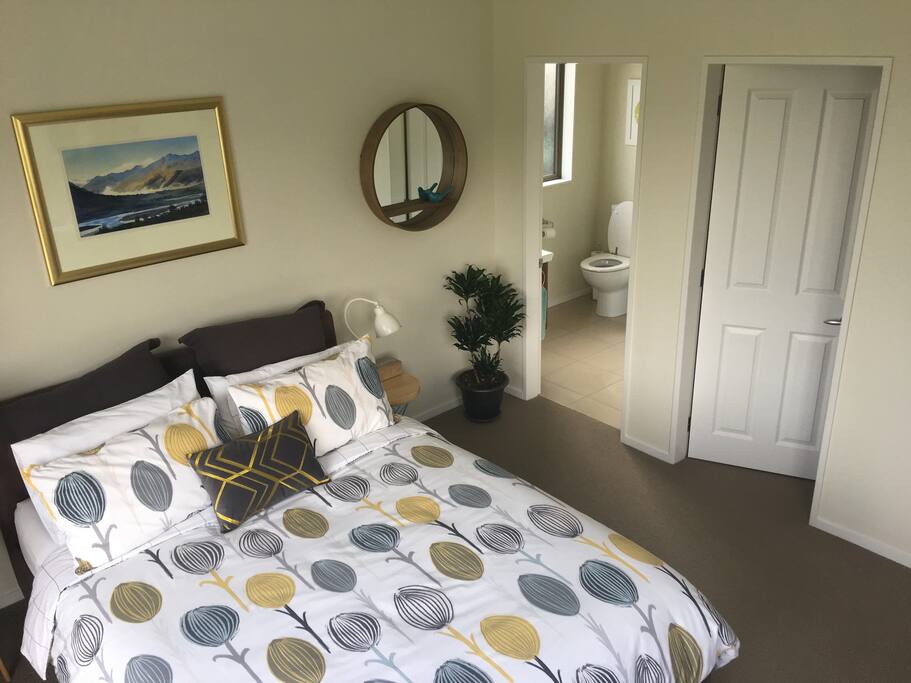 此房源的描述已由谷歌翻译从英语翻译成您的语言,但谷歌翻译并不能保证翻译的准确性。
将享受我们美丽的客人套房,套房和长袍步行。您的房间是私人的,现代的,非常好的呈现。
我们喜欢旅行,我们的家人很乐意与您分享我们的家庭和Wgtn提示,以便您可以享受我们神话般的城市。你的房间从房子的主要生活和睡眠区域被移除。 Netflix包括!
14分钟到市/渡轮(高峰)。
1分钟车程到一个完整的超市和一流的咖啡厅。
步行到巴士站。
商务旅客非常欢迎。
我们有一个梦幻般的当地咖啡厅叫Simmer(周四至周五晚上开放),Takeaway Churton将解决您的"Fish'n'Chips"饥饿,或者香料将为您提供美妙的印度咖喱。
您也可以在本地超市"新世界"购物。
我们距离约翰逊维尔有5分钟车程,距离波里鲁阿(Porirua)有10分钟路程。
从公车站步行4-5分钟即可到达约翰逊维尔(您可以搭乘火车前往城市),或乘坐公共汽车直达城市。这是大约20分钟的巴士前往城市。没有54是Churton公园巴士号码。
如果你有自己的车,你会发现周围的惠灵顿不会很久。我们是一个理想的紧凑型城市!
---
We were looking for accommodation near our daughter's suburban home so were very pleased to find Rachael's place in a quiet suburb a couple of km away. It was nice to meet her family (although briefly) and to sense the happy family life flowing there. While we were involved with our own family for most of our stay it was clear that this family would be very happy to spend time with guests.
---
Rachael and Stu were so lovely at check in, talking to us about our travels and ensuring we had everything we needed. Rachael was an incredible hostess and had the room set up like a true bed and breakfast, complete with coffee maker and breakfast fixings. Separate entrance so we could enjoy dinner out without disrupting them when we returned. The view from the backyard was also incredible. This was a welcome escape from the days we spent in the city and we loved staying there. Highly recommended!
---
This was a lovely home with perfect amenities. The bedroom was separate from the rest of the house and afforded a private entrance. Rachael, our host, could not have been more helpful. Her communication was immediate and right to the point. She booked a restaurant for us for dinner and we had a delicious pizza. Travelling down from the north we were happy to stay in the northern part of Wellington and what a beautiful location it was. This accommodation would be suitable for short term or longer term stays. Breakfast food was supplied and extras gifts on arrival. All in all a fantastic example of Airbnb. The pictures of the accommodation are absolutely true to form and the bed was very comfortable. Thank you Rachael we would be happy to stay here again if we are in Wellington.
---
Wonderful hosts,sparkling ,new and well organized accommodation. Private large space , including separate access ,with lots of light,and great views...nice garden to enjoy if the sun shines! Netflix a nice bonus if it does rain. In the suburbs but an easy and quick trip into downtown Wellington. Close to Johnsonville, Petone and Lower Hutt...all of which are interesting and have great choices of restaurants. Enjoyed having coffee and breakfast in our own room. Highly recommend!
---
We had a fantastic stay with Rachael & her family at their beautiful home. Rachael is a wonderful host & went above & beyond to make sure we had everything we needed to feel welcome in their home. The room is quiet, comfortable & just as described, immaculate & has all essentials required. Only a short drive into Wellington or an easy bus journey, the home is well situated with local amenities also on the doorstep. We would highly recommend staying here as a relaxing base to explore Wellington. Thank you again for a lovely stay! Emily & Josh :-)
---
Stu & I have lived in Wellington for 16 years and we have 3 great kids. We've always had a culture of welcoming people into our home for short & long term stays & AirBNB is the perfect way to continue doing that!

We're a busy family and we're happy to give you space, or we can chat & share our knowledge of Wellington with you :)