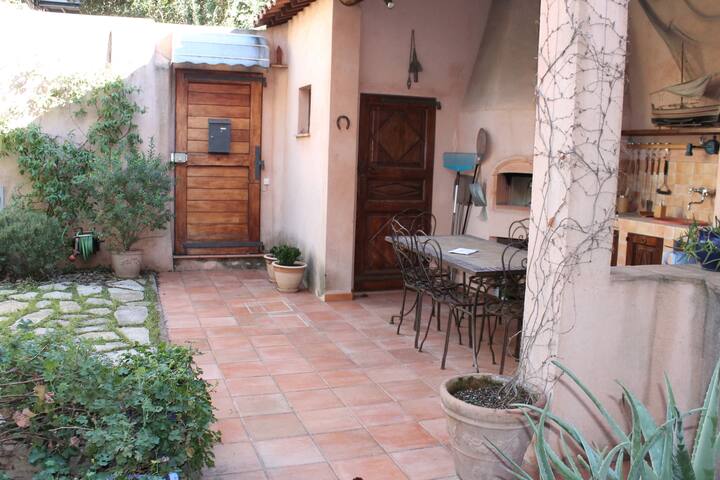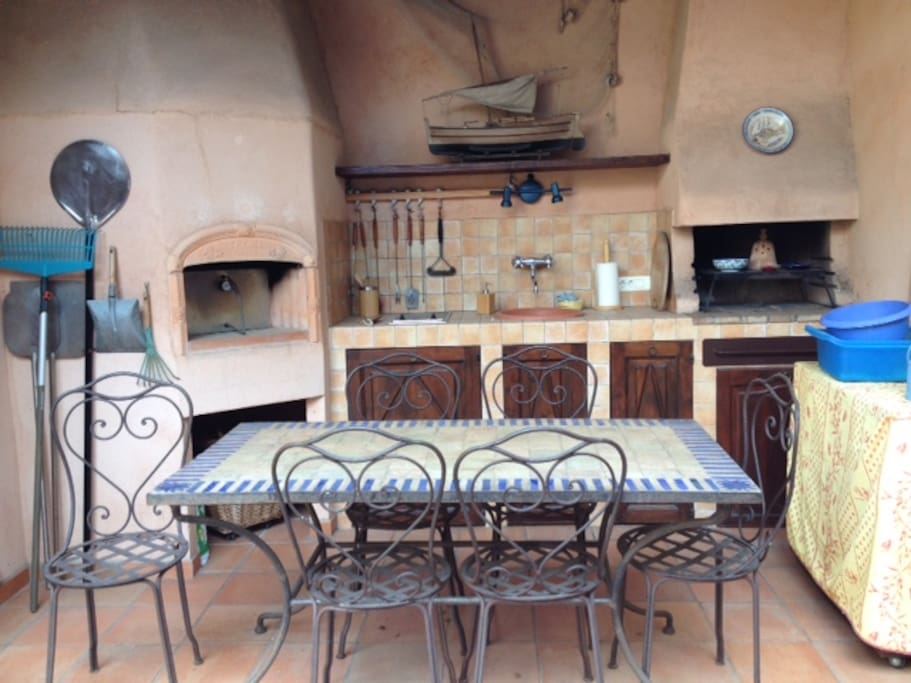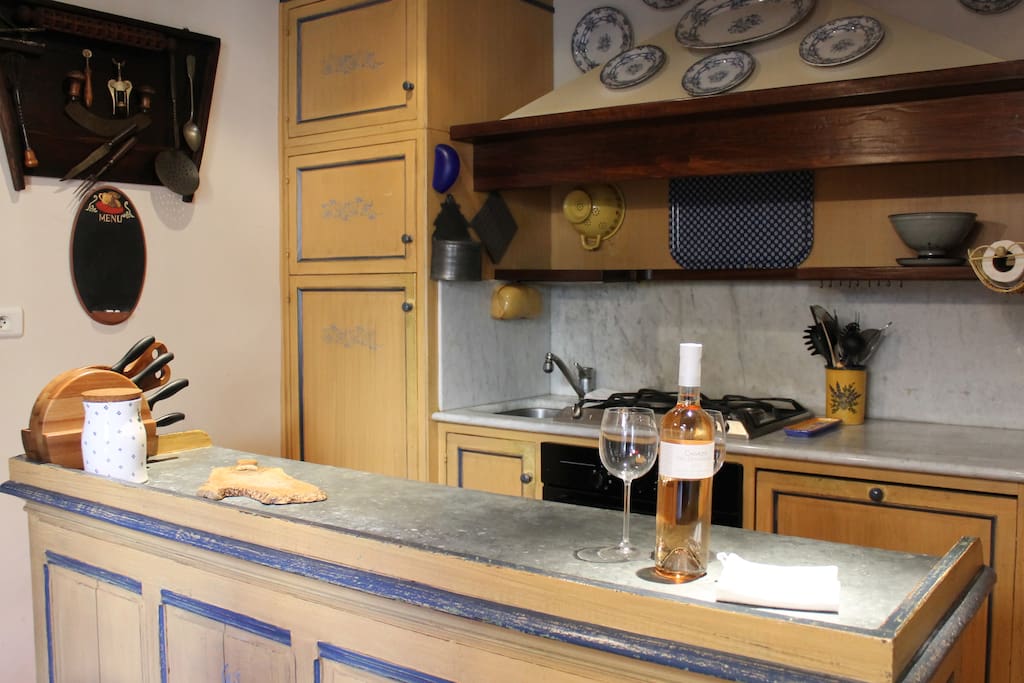 Beaucoup de cachet pour cette maison de village au coeur du vieil Antibes avec une cuisine d'été et bel espace extérieur.
We stayed 3 nights in this lovely house, right in the middle of old Antibes, with only o few steps to the closest shop and bakery. The garden was wonderful for breakfast, or afternoon rest and drink after a day out. The rooms were lovely and light and the beds really comfortable. Two bathrooms, one on each floor, was extra bonus. Valerie was most helpful with an early check in, much appreciated! She was in touch by mail during our stay to make sure everything went smoothly. The house has real chocolate box charm and is probably the most beautiful house I have stayed in when traveling. Highly recommended, would love to come back
---
My family and I stayed at Domenico's house for a family celebration in the middle of May. We were all instantly charmed by the very nice garden, house and all the help we got from Valerie who gave us the keys and helped us with everything we needed. The charme is really the biggest advantage of this house, there is a garden with an outdoor kitchen where we enjoyed many nice meals and the interior of the house is typical Provence charme. If you want to have a place to stay where you'd rather prepare a nice meal at home than go out and eat in restaurants everyday this is perfect! It's good to be aware that the house has three floors and no bathroom on the ground floor, for people who have disabilities or difficulties in walking etc this should be taken into consideration. Before leaving we all started planning when to come back to Antibes and this lovely house - we can definitely recommend it and will return as soon as we can!
---