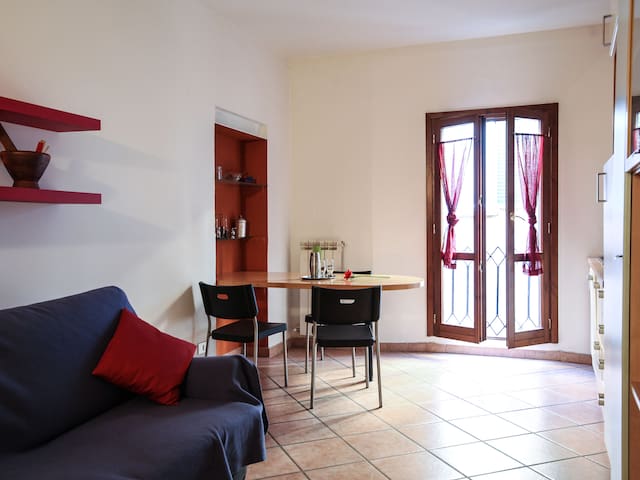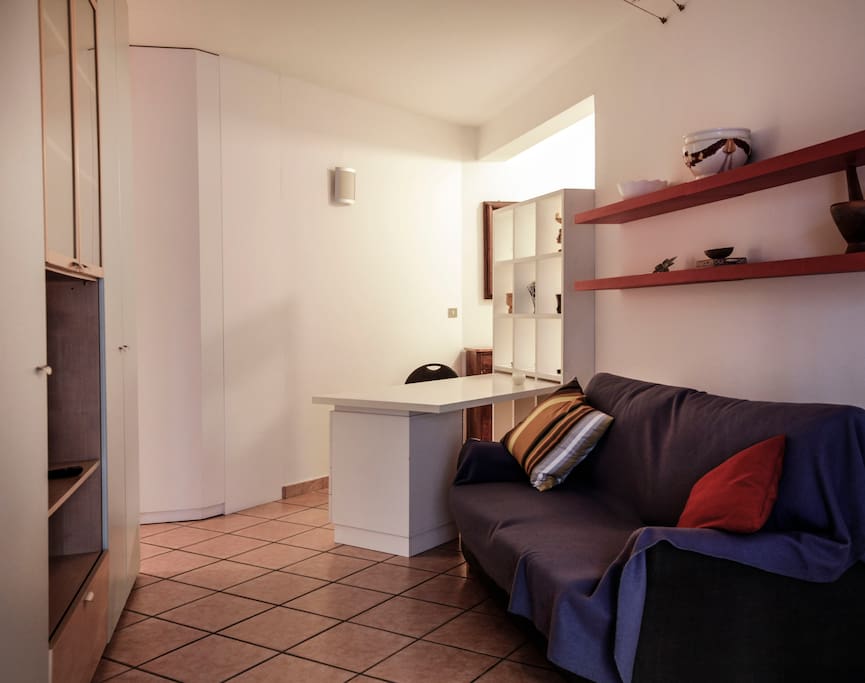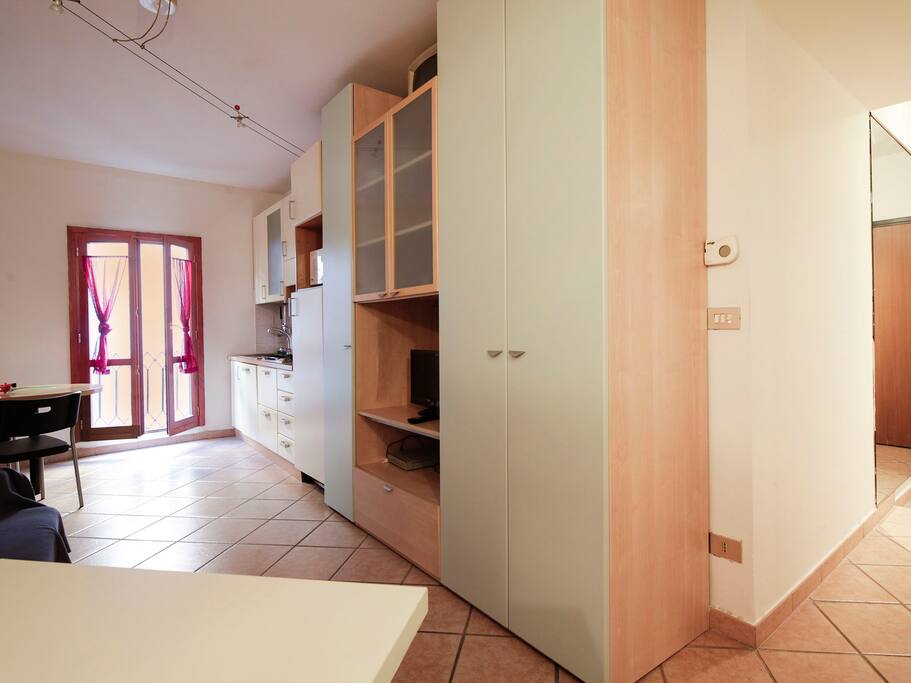 Modern open-space, 40 sq.m. apartment, on the 2nd floor (no elevator) of a historic building in the center of Bologna, a few steps from the Teatro Comunale of Bologna, the University area and the city's most famous monuments.
---
This is a company taking advantage of the culture of Airbnb. I was forced to choose between forfeit of my fees and 39 days of paid rent or sign a contract with this company upon check in. I had to stay because I was traveling with my baby and could not financially afford another place while waiting to fight to try and get my payment back. The contract forced me to pay extra utilities not mentioned in the description of the listing which goes against the terms of Airbnb. I ended up paying $145USD on top of my rental fee upon check out. The listing itself and my communication prior to booking was frustratingly inaccurate upon arrival. There was no oven, the freezer was broken and never fixed during my stay- very hot summer without a freezer! I did ask quite a few times for it to be fixed but it never happened. The dishwasher was also broken but I did give them permission to wait until I left to fix it. The "portable AC" listed was actually an oscillating fan and this is 3 floor walk up and unbearable to stay in without an AC or at least a high powered fan that couldn't possibly be run with the low voltage allowed in this apartment. The huge cost of electricity I had to pay was most likely from the portable ac that was brought to me later, as it couldn't ever bring the apartment to lower than 85f so it constantly ran while we were home. The location is perfect for walking most anywhere in Bologna but it is very loud at night and very smokey from the neighbors. The water has inconsistent temperature in the shower and even on the coldest setting extremely hot water would burst out and did burn my baby and me. The washing machine didn't wash our clothes well and often I had to wash several times because my clothes would come out as dirty as I put them in. This apartment company did not take into consideration the time I had booked the place so it did not come appropriately stocked with basic essentials such as dish soap or toilet paper for the length of my stay. My biggest complaint is feeling taken advantage of by a company using Airbnb and contributing to the downfall of something that was a great tool. The company rep says the contract is enforced by Italian law but I stayed around in Italy for quite awhile and I looked up legislation and it doesn't mandate this. Don't be suckered in by this and report it if you are able to because if you pay before reporting Airbnb won't help you out, even if they are breaking Airbnb rules. The people were very nice besides the sneaky contract but I felt ignored by some of the needs clearly asked for. They did change the listing description after my initial complaints so maybe it will be right for someone....
---
Hello! I live in Milan and I work at Halldis, a property management company, specialized in short term rentals of apartments throughout Italy and Europe. We manage furnished apartments in several location: Milan, Rome, Florence, Naples, Bologna, Paris, Bruxelles, London.
My colleagues and I will be at your disposal to find the most suitable apartment for your needs. I'm easy going and passionate about my job!
I like to give advice to our potential guests, so feel free to ask for any additional information.

语言:
English、Italiano