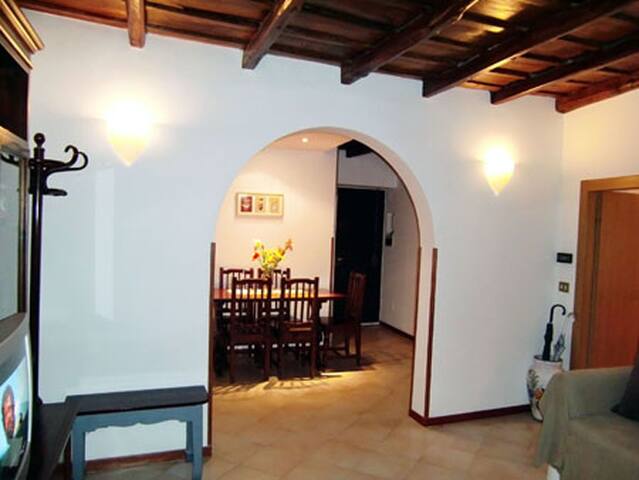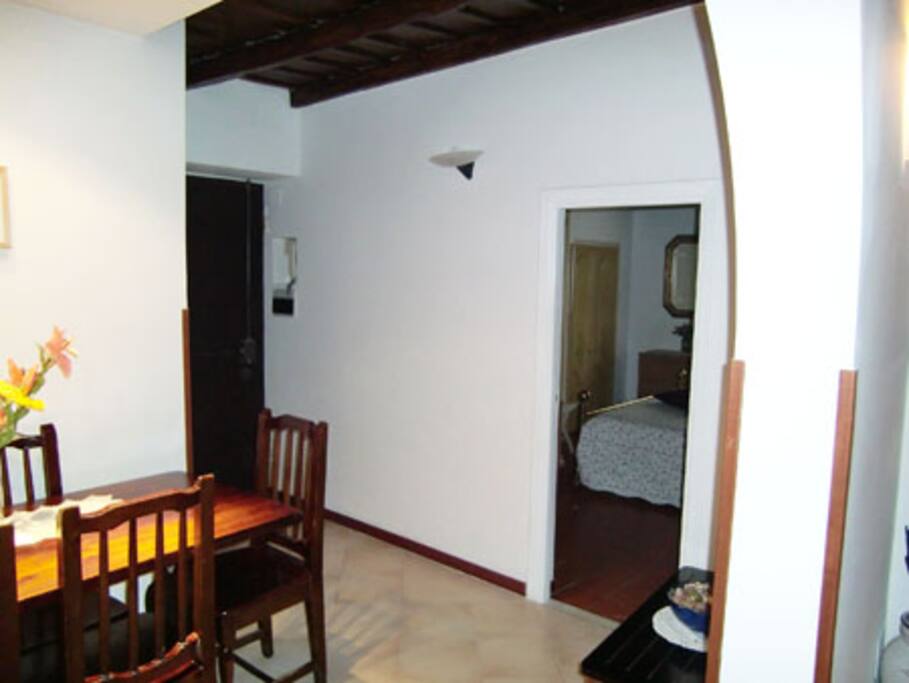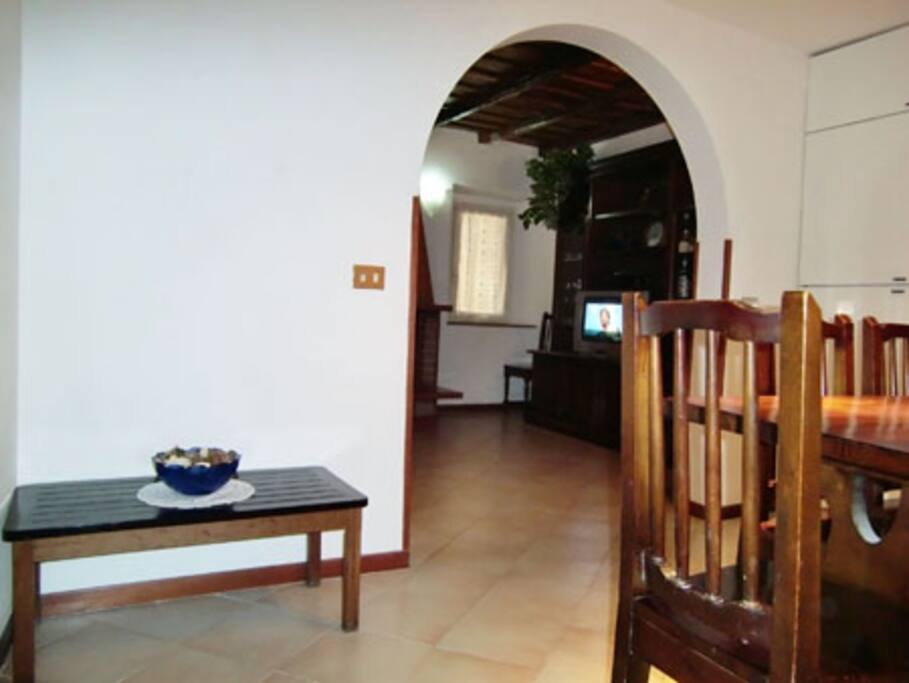 Piazza del Fico, center of Rome.
Absolutamente recomendable, volvería a alojarme allí
---
L'appartement d'Alessandro est situé dans le quartier historique de Rome. On peut visiter plusieurs centres d'intérêts sans utiliser de transport en commun. À proximité de l'appartement on retrouve plusieurs restos, bars, boutiques , épiceries... L'appartement est très bien tenu. Tout est propre. Nous avons été très bien reçu par Alessandro qui nous a montré toutes les commodités. De plus Alessandro est demeuré disponible durant tout notre séjour pour répondre à nos questions. Je recommande à tous de passer quelques jours chez Alessandro pendant votre séjour à Rome.
---
If you want to be in old Rome, then this apartment is ideally located, in walking distance to the Forum, Vatican, very close to the Piazza Navona and a very vibrant neighbourhood. It can be noisy but the double glazing is very effective and very little noise gets into the apartment. The bathroom is small and it is on the 3rd level, so lots of stairs. If that's not a problem then this is a good value apartment. We suggested to Alessandro that he add a toaster and kettle or jug to the kitchen, otherwise its well equipped.
---
The location of this house is just outstanding. It's right in the middle of everything- all the sights are not more that 10-15 minutes walk (yes, walk!) away, and that itself is wonderful. Add to that the fact that the area has great restaurants, and Piazza Novona is barely a couple of minutes away! The house is very comfortable, and accommodates four people very well. The beds are comfortable, and the windows seal out the noise from the rather noisy restaurant downstairs very effectively. The bathroom is a bit small, and might be an issue is you are big built, but we are all small in my family, so it was fine for us. Alessandro is an outstanding host. From helping with tips and questions before arrival, to helping take our bags up to the flat and done again when we left, to helping us find a shop to buy a new suitcase when one of ours gave up, to helping us sort transport when there was a strike threatened, he's always there. It's a pleasure to be in his house. In sum, a great place to stay, great location, very comfortable. The only watchouts I can think of are the small bathroom, and the fact that it's on the third floor with no lift. If climbing stairs is an issue for you, then this house is not for you. Otherwise, go right ahead and stay here and enjoy your holiday !
---
Although this was our first time staying in Rome, I wish our experience was better. Every single night the bar across the small street played loud music from 10pm through 4am. We enjoy going to bed early and wake up early to avoid crowds at main attractions. There are sound proof Windows, but it only does so much. The walls are thin so it allows the music to come through. When we first brought it up the host he just seemed to shrug it off asked to collect the city tax for staying in Rome. We also emailed him a few days later and the response we received just didn't make us feel any better. Yes, we stayed inside the heart of Rome, but having music going until 4am is just a horrible experience. If you enjoy going out late at night and more of a party person then sure this apartment is for you. Location: Everything can easily be walked to. You really don't need to take a taxi or even get a bus pass. At most it's all within 15 minutes, expect the colosseum is about a 30 minute walk which is decent. Again, if you value your sleep just like us on vacation this perhaps this place might not be for you.
---
Imaginez: un appartement grand, bien décoré, extrêmement propre, parfaitement équipé, dans un immeuble paisible; imaginez encore cet appartement dans l'une des rues à la fois les plus tranquilles et les plus vivantes de l'un des quartiers les plus centraux et les plus palpitants de Rome; imaginez toujours: cet appartement est à distance de marche d'à peu près tout ce que vous avez envie de voir à Rome; imaginez encore: un hôte sérieux, respectueux, sympathique, prévenant, très organisé: eh bien, cet appartement existe vraiment! C'est chez Alessandro. Alors, avant de quitter la Ville éternelle, vous avez jeté une 2e pièce de monnaie dans la fontaine de Trevi, dans l'espoir non seulement de revenir à Rome, mais aussi de revenir ICI!
---