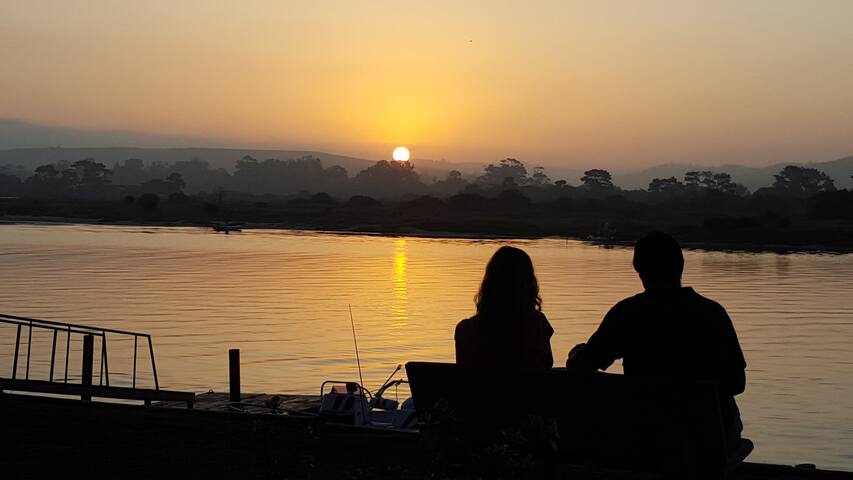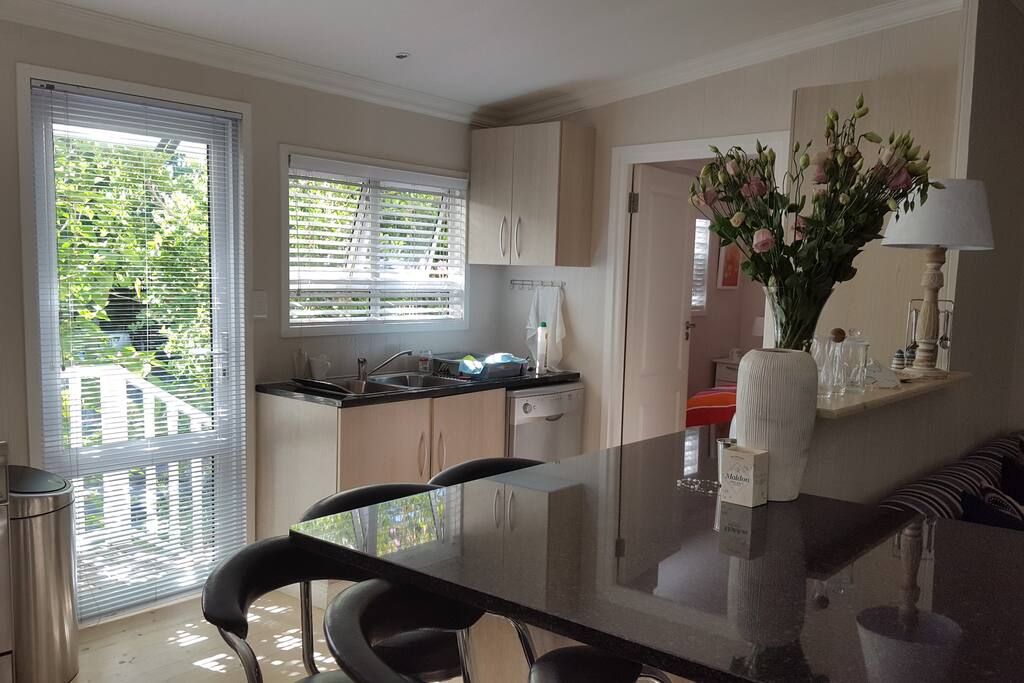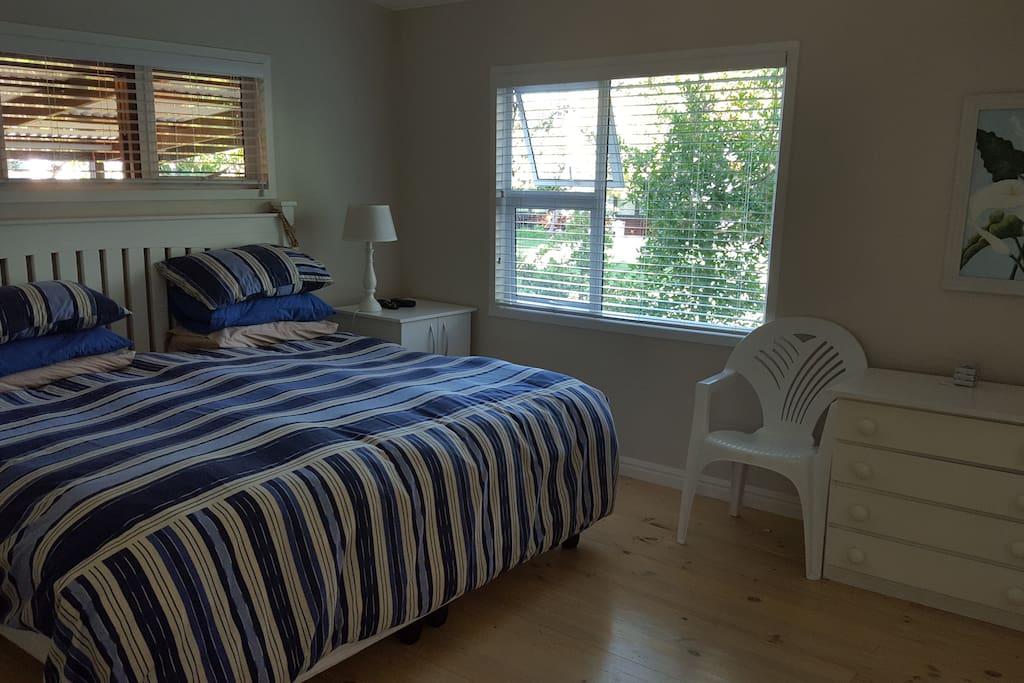 This cozy, cottage style house is situated in a river estate on the Cape Garden Route, bordering the Keurbooms River. It is 7 km's from the picturesque Plettenberg Bay. The beaches are pristine and the surrounding area offers interesting places to visit like wineries, bungee jumping from the bridge at Storms River. Canopy tours are available in the beautiful forests. Boats and canoes can be rented at the boat club to explore the beauty of the Keurbooms River and tranquil surroundings. SPECIAL!
---
Spacious home, perfectly suited for 8 people with everything needed in place! Quiet little country cottage estate not too far out of the way of the nearest town so a perfect place to retreat to for calm and quiet!
---
Our family had a wonderful experience in Maria's home. Her home is spacious, warm and comfortable. Perfect for a family holiday. The surrounding scenery is tranquil to say the least. The location of the home has easy access to the Keurboom's river, beach, shops and attractions along the Garden Route.
---
Maria , I cant thank you enough for the most incredible stay. We honestly had the most special time in your beautiful home, It is wonderfully located and creates such easy living just big enough to be super comfortable with all our people yet still cosy. We enjoyed times on the river and beautiful long walks on the beach, even found a pansy shell, what a blessing!!!! What a perfect little retreat!!Thank you again!! Love Jess
---
What a lovely stay at this river cottage! It was just perfect for 2 families and children, we had a very relaxing time at the river - quiet and within close proximity to everything else we thought of doing for the day. Well done to Maria for taking care of all our concerns and for a very neat, comfortable stay. We will definitely be booking with her again.
It was my pleasure to host such a lovely family. Although we never met in person, I felt as if we really got to know each other through our regular conversations. If my tenants are having a good time and enjoying themselves, it really makes it worthwhile for me. Thanks for your warm response. Looking forward to dealing with you again.
---
I am semi-retired but still enjoy the good things life have to offer. I like pretty surroundings that are clean and tastefully decorated. I love people and appreciate it if they take good care of my belongings. Our cottage is a refuge for the soul and the surroundings are so breathtakingly beautiful that you can only but recharge your batteries. In close proximity are mountains, rivers, forests, wineries and beaches. What more do you need?