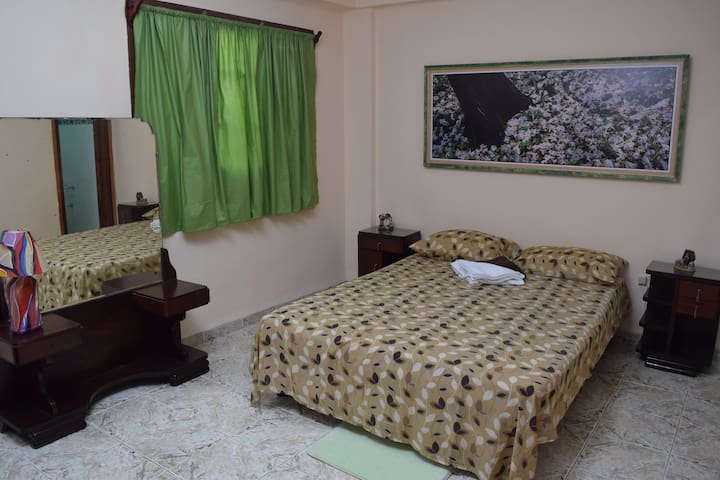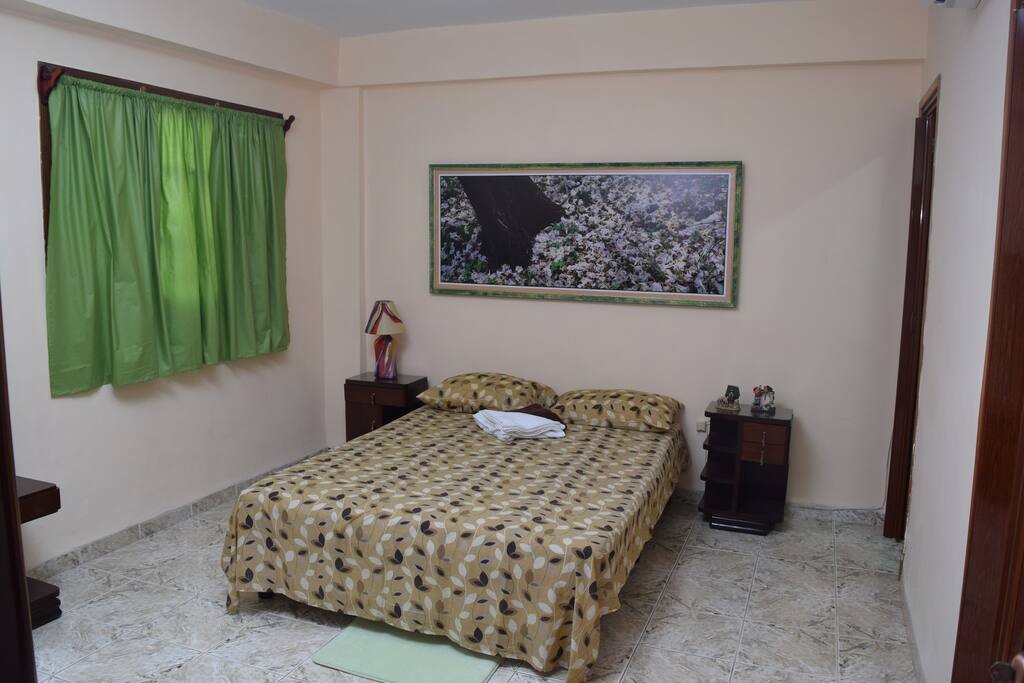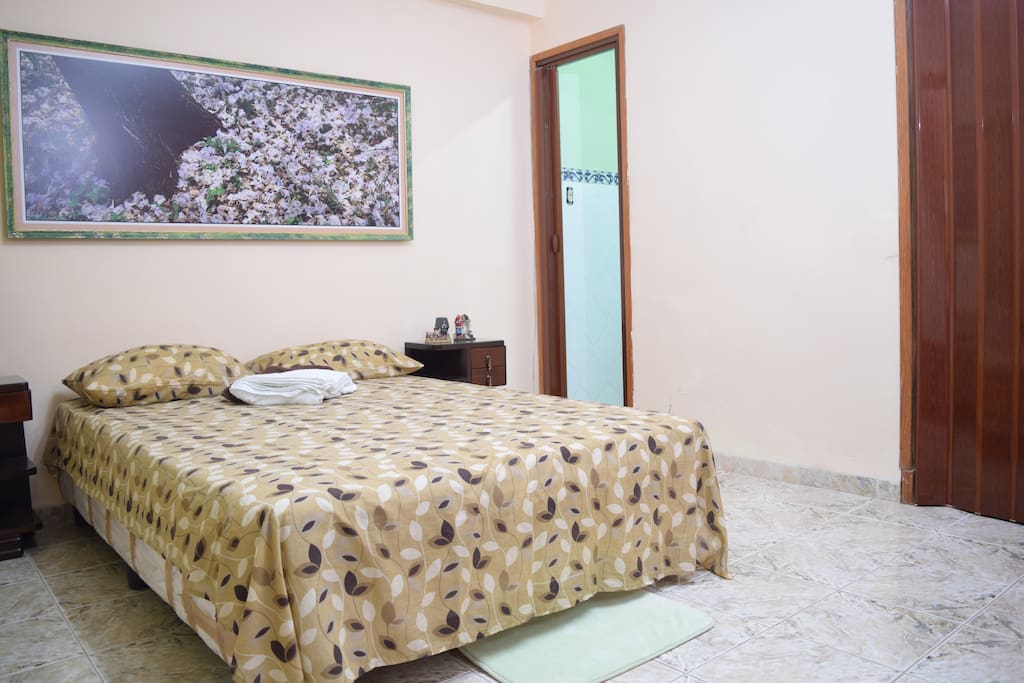 The apartament is located in one of the main areas of Vedado. It's on a first floor and there are just three apartments in this space.
The accommodation is comfortable, it has a living room from the living room you can see the kitchen and get into it.
The bedroom is big enough, its a double room with a closet, a glass cabinet, two small night tables, a chest of drawers and a Split. The bedroom has a private bathroom, with hot and cold water and all the conditions for the guest.
---
Se me permitió vivir en dos Casas. Tanto Casas estaban muy limpias y me sentí muy cómodo. Los apartamentos están situados a pocos metros del Cementerio de Colón. Patricia, el mediador y el dueño era muy agradable! El contacto a través de correo y en persona se encuentra de manera excelente. Cuando los problemas de Patricia es muy servicial y siempre está disponible. Gracias por todo!
---
I stayed for two nights in this apartment in Vedado, Havana cause I had to participate in an University event nearby. The owner was very nice when we met and didn't interfere in my plans, something I liked cause I prefer privacy. The flat has a big bedroom with it's private bathroom. It also has a small kitchen but with all the requirements and a comfortable living room in which you can seat and talk with your friends. An ideal apartment for a couple who wants to enjoy quietness, friends who want to share the same space, located on the first floor of a building in a good neighbourhood with excellent connection to the center of the City or to Old Havana. Two blocks from the apartment you can find 23 Ave, all the cars, taxis and local buses drive through this main Ave, so it's easy to get to anywhere from there. There is also a net of restaurants and cafeterias in this part, you can have a nice meal at any time. I was very glad to have chosen this apartment, I had no difficulties during these two days, on the contrary I felt I didn't have enough time to know better the City, so I'll visit Havana again and for sure I'll stay in this nice apartment!.
---
Iam a talkative person, very well related with my guests, friendship is important to me. I love animals in general, specially cats and dogs, I can't live without them. I like once in a while, to watch a film outside, go to a theater, sit in the wall sea with my friends, but I prefer to stay at home watching a good program on TV. I used to read a lot when I was younger, now I don't have so much time but I still read novels based on real events. I like English pop music and cuban salsa. My phrase: Nothing stops me, perseverance deals my life.
语言:
English