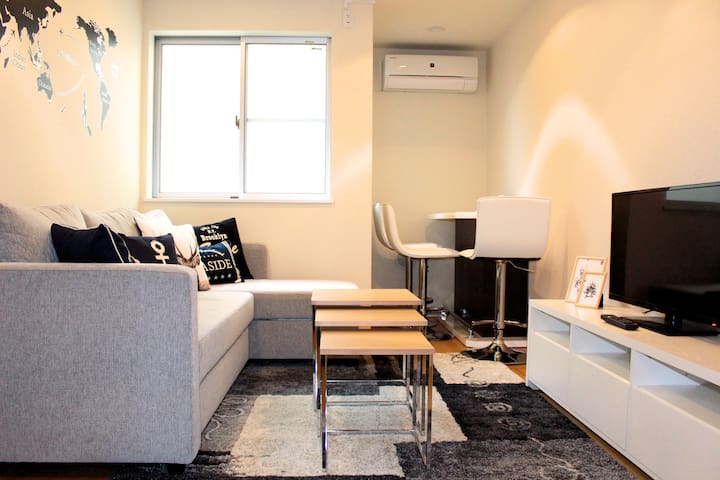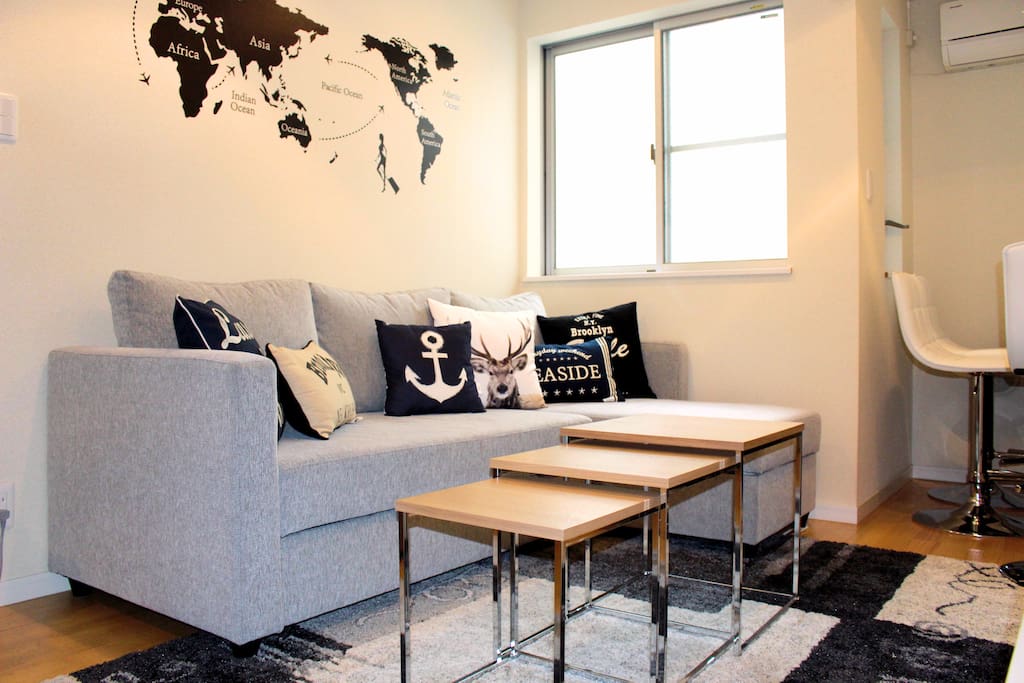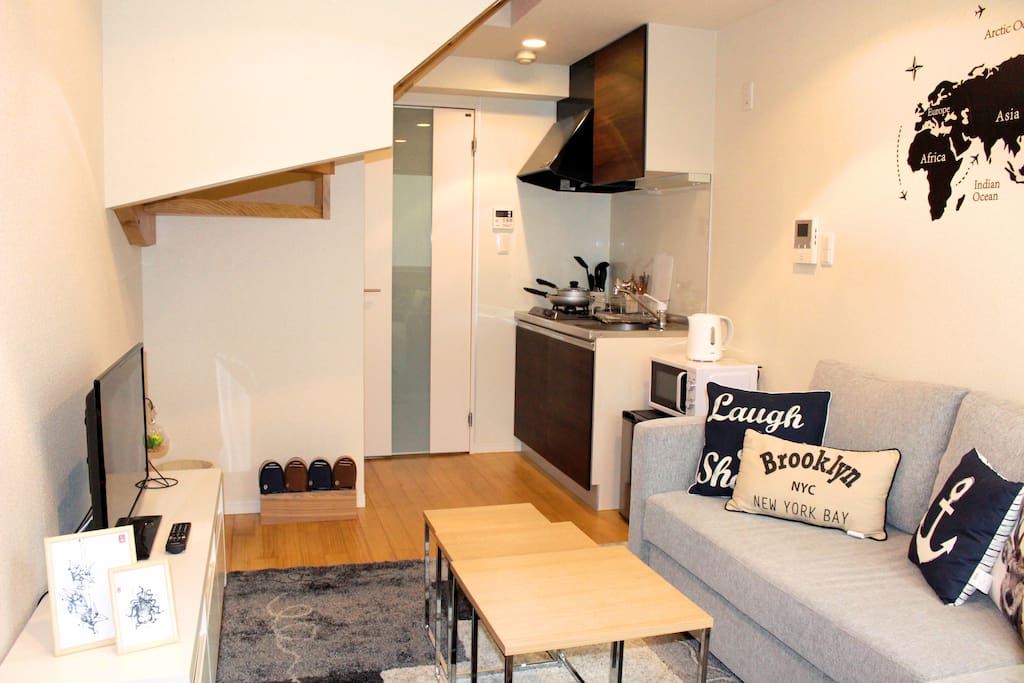 **新开专场!**
注意:希望长期逗留(超过1个月)的团体可以仅作为一个人预订
位于东京市中心的HARAJUKU新装修公寓。
2楼公寓
完美的地方,出发的旅客想要靠近HIP和TRENDY地区,但也远离旅游景点的球拍和噪音。
距离Kita-Sando车站仅有3分钟步行路程
步行8分钟到原宿(JR山手)OR
1站到新宿,1站到原宿
---
Hello everyone!!

I am Sakura さくら.

Me and my friends are a fun loving group of individuals that range from all parts of the world. We all met in Japan and have decided to post a few of our houses here which we think are in great locations within Tokyo.

My friends come from the USA, to Germany and Serbia, all the way to Philippines and Hong Kong.

We range from various different industries with different work experiences. From art history & design, to hospitality & food and beverage, to back office support and human resource management and a few of us are here for cultural exchange programs.

Our motto: perfection is many little things done well

Hope that we with our eclectic backgrounds can serve you well!
We would like each of our guests to have a pleasant and unforgettable experience during their stay in Japan!

ありがとうございます!!

大家好,

我叫Sakura!

我跟朋友们在日本东京认识, 一起开始把我们在东京喜爱的地点做Airbnb,希望可以用这个机会认识更多新的朋友!

我们团队来世界不同角落,包括日本,德国,美国,加拿大,中国,台湾,香港,菲律宾,及印度。同时,我们经验,背景也很不同,有些是留学生,有些以前有酒店经验,设计经验,跟财政方面的经验。

很期待可以为您服务!

ありがとうございます!!

语言:
English、Tagalog、中文、日本語