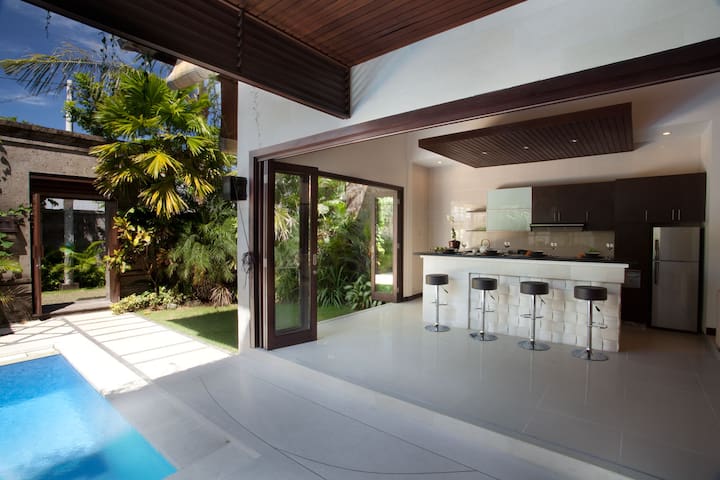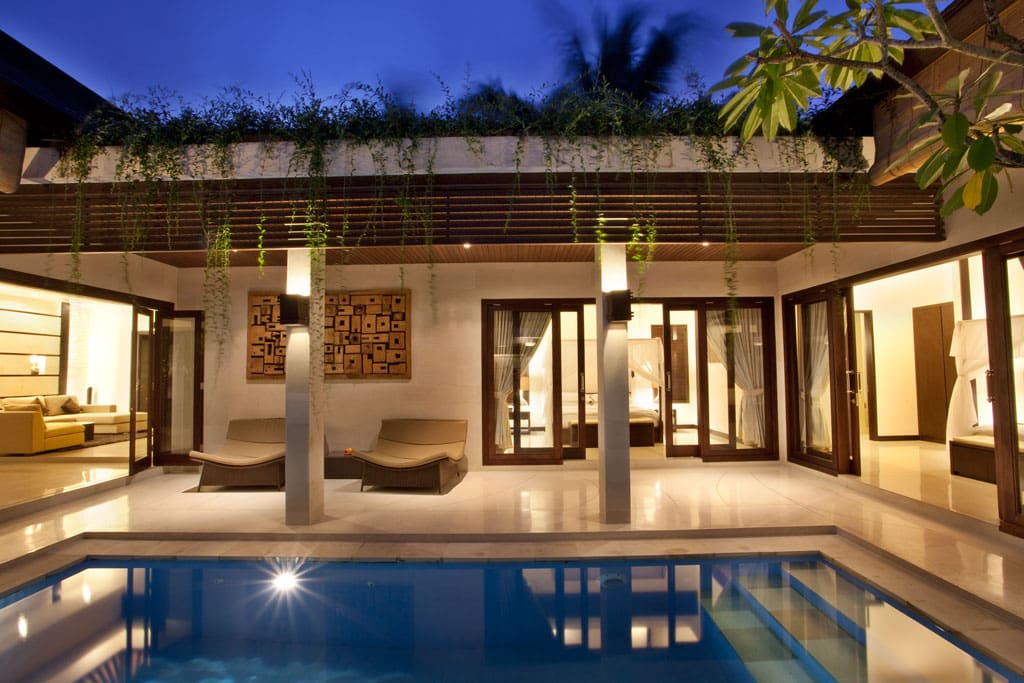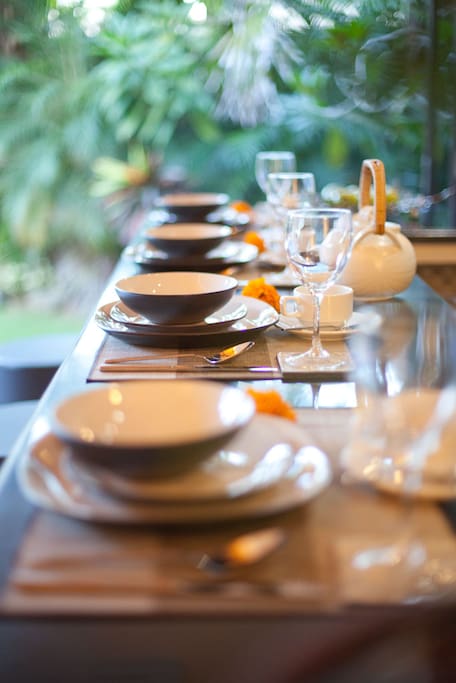 Natayani 2-bedroom Villa 88
Air-conditioned bedrooms and living rooms open directly to swimming pools and gardens. This villa sleeps up to 4 adults and it comprised of features private 7-metres swimming pool set within gazebo, living and dining area connect to kitchen, bathrooms with tub and separate shower.
---
We had a comfortable night at the villa. Only stayed for less than 24 hours before a flight and didn't stay at the villa much, only for a good nights sleep with good quality air conditioning. It's location to the busy shopping street is prime, and very close to Chandi where I was recommended for a good restaurant but we didn't get to in the end. The pictures of the villa are a little deceptive; our bathroom had a strange derelict alleyway at the back, I assume to provide some natural light to the bedroom, but even so our bedroom was very dark. If you were going to use the bath the dark alley would be your outlook so even though it was totally enclosed and nobody could access the area, it was still an eyesore. The villa felt secure and everything was clean. I would say it was a little tired in places though, and the tiles around the pool area uneven and unavoidably slippery. The lady who met us on arrival was very friendly and offered to make us breakfast which we declined, but hailed us a taxi to the airport and looked after our friends who were checking out later.
---