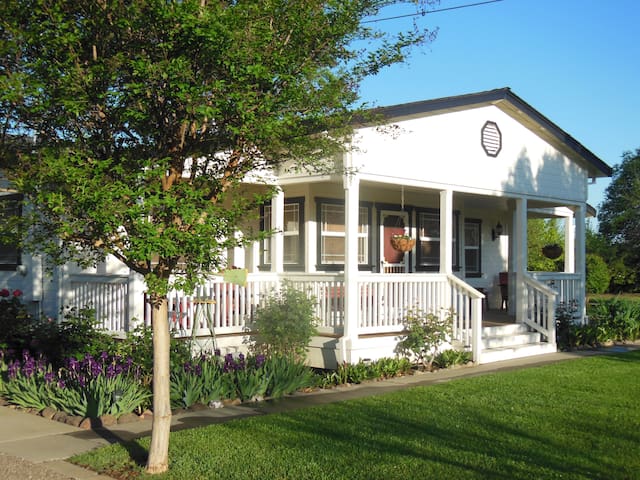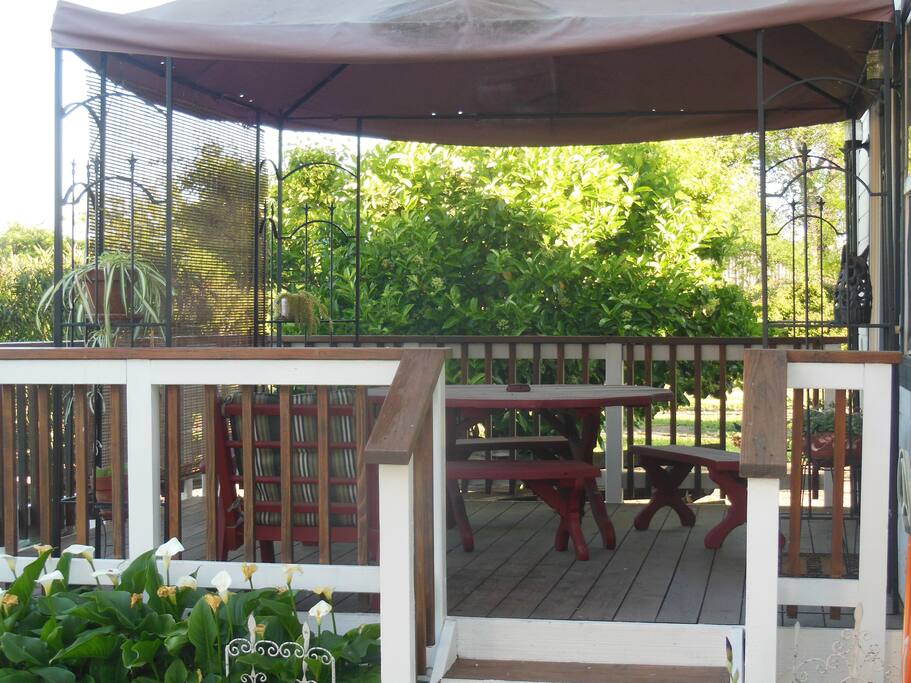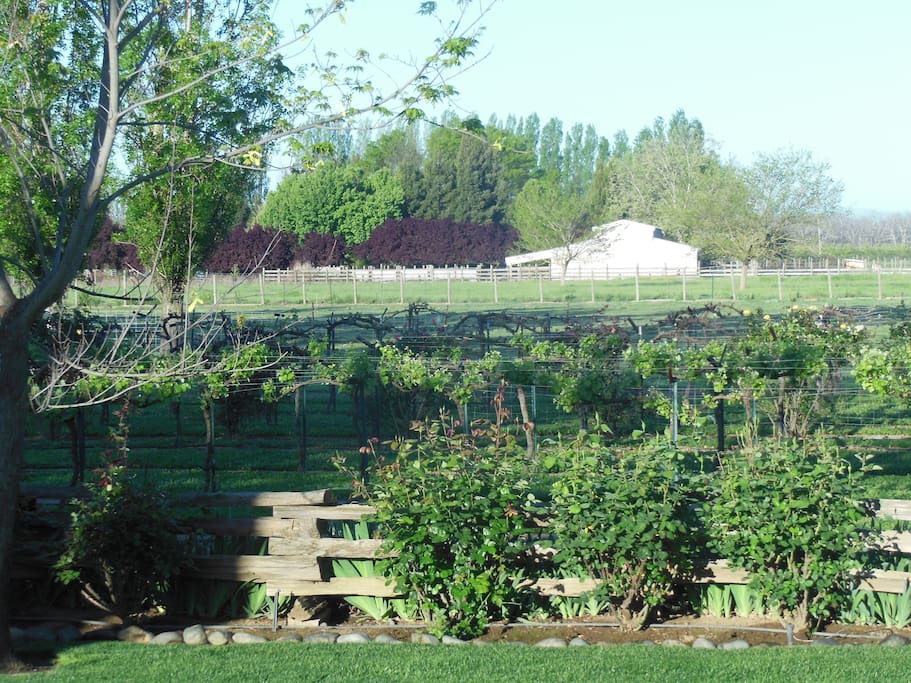 Etta Lane农场是一个1922年修复的农舍,位于平行于Butte小河的乡村小路上,距离Chico CA以南5英里,周围环绕着一个安静的乡村环境中的果园。农舍已经完全更新,可以使用6英亩土地上的许多设施。包括图片原始的"奶房"(转换为品酒室)个人葡萄园和凉棚公园。
Etta Lane Farm is a 1922 restored farm house located on a country road parallel to Butte creek, 5 miles south of Chico CA, surrounded by orchards in a quiet country setting. The farmhouse has been completely updated with access to many amenities on the 6 acre property. Including the pictured original "milkhouse" (converted to a wine tasting room) personal vineyard and pergola covered park.
---
What a wonderful weekend getaway to the country! We thoroughly enjoyed Linda & Jeff's place.. we would get up in the morning, sit on the porch, drink coffee and look at the birds on the property. The perfect place to reset and recharge. Also, they were very accommodating with. heck in and super communicative. We will be back!
---
Jeff and Linda were so accommodating and helpful. We stayed at Etta Lane for our wedding weekend and were welcomed with a sweet note and treats in the fridge. The home was so clean and spacious. There was even a fluffy orange tabby cat that greeted us in the morning on the porch. The house is darling and Jeff and Linda were so very gracious! Thanks for the great stay!!
---
My fiancé and I stayed at the Etta Lane Farm for a wedding at Gale Vineyards just up the road. This place was perfect! This "guest house" is an immaculate, full 3 bed/2 bath home with a master bathroom that includes a bathtub and large, separate shower, and two peaceful porches; one off the master bedroom and the other in the secluded front yard off of the living area. While we don't have kids, this home is incredibly family-friendly and would be great for little ones, too. Jeff and Linda provided us with plenty of fresh towels, bath amenities, fruit, oatmeal, waters, and even beer (which we very much appreciated!). Jeff also let us know that we could call him at the end of our night if we needed a ride. The home was absolutely beautiful and functional, and the service and communication couldn't have been better. My fiancé and I loved this place so much and hope to visit again soon for a weekend getaway (when we have more time to relax and explore the property).
---
This beautifull home is clean, organized and very spacious. This space looks better than the pictures posted. The area is away from the center of town so it's quiet and calm yet only a 7 minute drive to the small shops and the restaurants up town. Chico was also only about 15 minute drive away so it's a convenient option if you don't want to be near an area of what a bigger city brings!
---