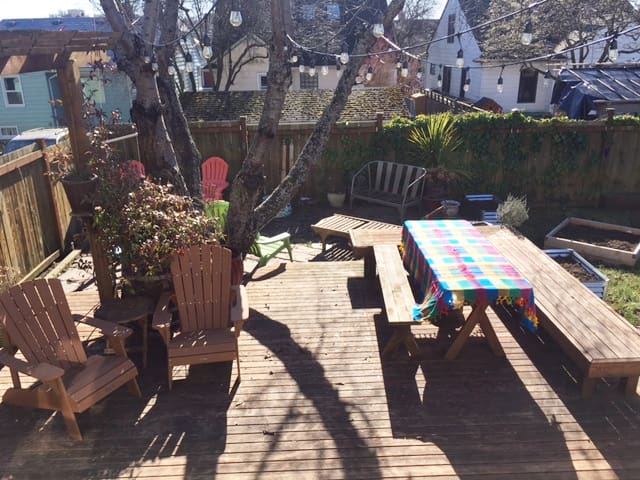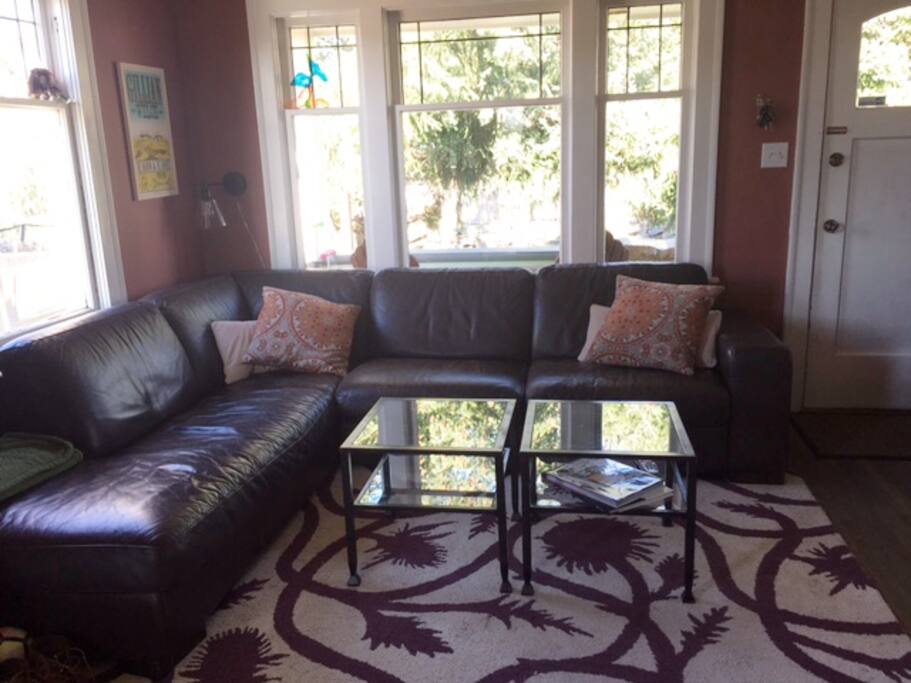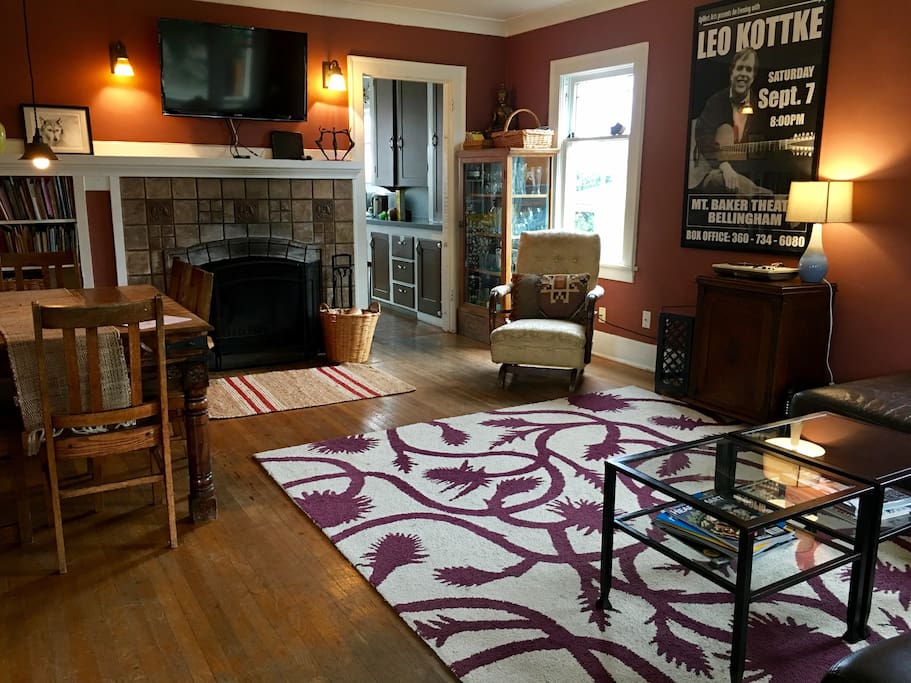 Come enjoy one of the hottest neighborhoods in Seattle in our charming Craftsman house located in the heart of Ballard. We are walking distance from a number of excellent restaurants, breweries and bars. Our home provides a cozy atmosphere on the inside and a sweet outdoor setting with seating and a fire pit. Basketball hoop, Springfree trampoline and Rainbow Play System is also available to our guests.
- Please remove your shoes.
- Quiet Hours 10pm-8am
- One person on the trampoline at a time.
A perfect house for a small family with kids. Well stocked kitchen to cook family meals, great WiFi and TV's to use. Megan and Mike are super responsive with communication and answering any questions you may have. Location is great for car hopping to other neighborhoods in north Seattle and grocery stores, restaurants and coffee dives are within walking distance. We also enjoyed having our own driveway to keep the rental car off the street. Back yard is a bonus! Great to relax, grill, with plenty of toys and equipment for your kids. Side note: we got to enjoy the eclipse from the back door to the yard - fabulous!
---
The check-in process went smoothly. Megan was very clear about how to get in the house and gave us a nice heads up that the key for the door does occasionally get fussy. We were surprised upon arrival to see that two of three bedrooms are in the basement. One bedroom in particular required going through a laundry room to access it. Also was quite surprised to see that the trampoline and slide were in a shared side space with the neighboring family, accessible only through neighbors yard. The main floor bathroom also did not have a shower. Did enjoy backyard deck area and was very close to many amenities. Home was clean and surrounding area was quiet.
---
My family stayed here during my wedding weekend. They couldn't have had a better time. They felt welcomed in the house which was nice and inviting. They loved the back porches and the amazing record collection. I couldn't have made a better choice! Thanks to Megan for everything she did to help my family have a wonderful and memorable weekend!
---