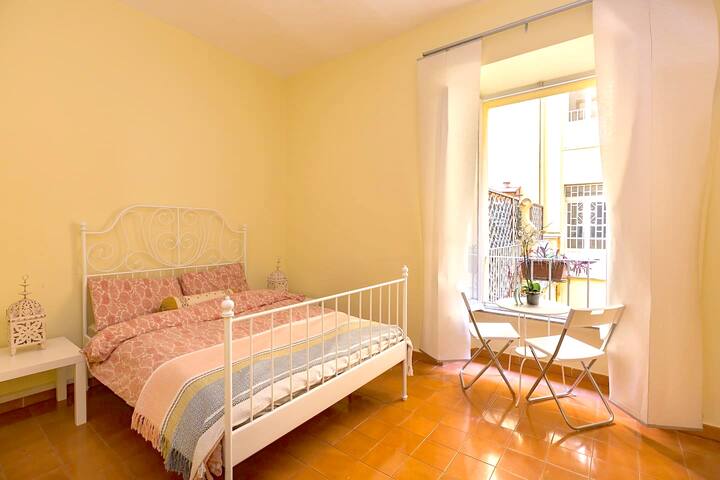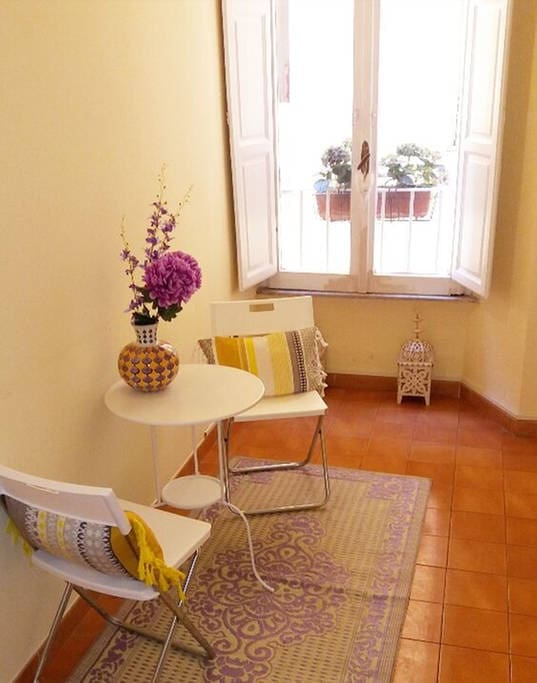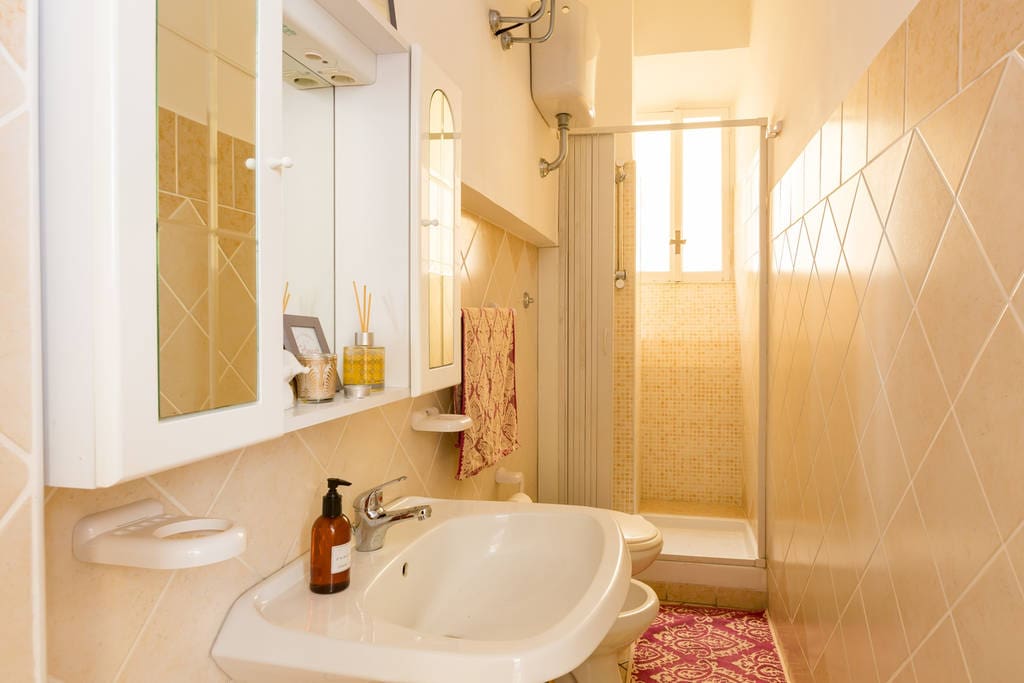 Gorgeous double room near Termini
Lovely double room available in an apartment in the center of Rome.
The apartment is located in the best area of Rome, an upper-class business and residential area surrounded by the nicest hotels and restaurants. It is a very safe and quite convenient from Roma Termini close to all local attractions, which are within walking distance. It is truly the best location to stay in Rome.
---
---
---
---
您还必须确认以下情况
房源里养有宠物 - dogs
需公用某些区域
---
---
---
---
Annika a été sympathique, disponible et conciliante. Elle saura vous informer sur les points touristiques de la ville. Le logement est très bien situé, à 10-15 min à pieds de la gare et 5 min d'un arrêt de bus. La chambre est spacieuse. Cependant la salle de bain et WC sont dans la même pièce et sont partagés avec les autres voyageurs et la cuisine n'a pas de point d'eau. Ce fut un agréable séjour à Rome dans ce logement !
---
The bed was comfortable and the room spacious enough however our experience at this airbnb left a lot to be desired. Initially she wouldnt let us drop our bags off early and told us she would actually be late to our 2pm check in by 30 minutes. Come 230 and she was no where near the apartment, we waited another 20 minutes outside with our huge packs before she showed up. She was prepared so check in was quick. It was in the 90s and as such we figured that our airbnb would likely not have air conditioning, it is rome after all, but must have a fan. It did not. While the host offered to buy one for us on the first day it took her over 3 days to actually go and buy one claiming that no stores in central rome sold fans even though we found 2 stores within 2 blocks that were selling affordable fans in their windows. During those 3 days we were actively sweating every minute we were in that room. There is no airflow due to the only window opening up to the interior courtyard and without any circulation it was like you were a pizza baking at 400F. We followed all of her sugggestions to essentially never open the windows and it only madenthings worse. Honestly if I had to chose between saving some money on this airbnb and paying $20 extra to stay in a hotel (like we did our last night in Rome) I would choose the hotel every time. The torture we experienced was not really worth the money we saved. TLDR: Good= Central location, cost, gelato next door, comfy enough bed Bad= no airflow, host was slow to help, loud courtyard, bathroom shared w 4 rooms, yappy dog, SO HOT
Dear Camillia, thanks for your "review". 1. You wanted to check in at 7.30 am, earlier than the actual check in time at 2pm and when it was not possible you seemed not to understand and seemed very angry about that. 2. It is clear on my profile that there is no aircon, in fact it is quite normal in Italy apartments. As soon as you arrived you asked for a fan and it was a Sunday so I said I would try get it as soon as possible. The fans were sold out in all major stores in Rome, and initially, I had to travel 1 hour by bus and 1 hour back to get you one. 3. It is strange to get this type or "review" when most people give 4 or 6 starts. If you wanted airconditioned hotel room you could have just booked a hotel. Majority of apartments in Rome do not have airconditioning and neither do the hostels. 4. There was nobody else in the apartment except me at the time to share the bathroom so why do you even complain about that? Apartment is big yes, but that does not mean you ever had to queue to the bathroom. "Torture"? Ok...I welcomed you in my home, a gorgeous apartment in center of Rome, in one of the best areas in Rome to live with all major Embassies on the same road, coffee shops, wine bars, most people love it. There are sounds of life occasionally obviously like there is in any major city center. At night this building is very quiet as it is towards the court yard and not the street, this is Rome . I love it. 3
---
Annikas place was amazing and I'm so happy I found this air bnb. It made my 3 night vacation amazing and easy. This location was great, the room was very clean and nice, and I would definitely come back. The kitchen had enough to make our own food, and there was plenty of space in the bedroom and bathroom. Annika was very helpful. I really enjoyed my time here. Thanks Annika!
---