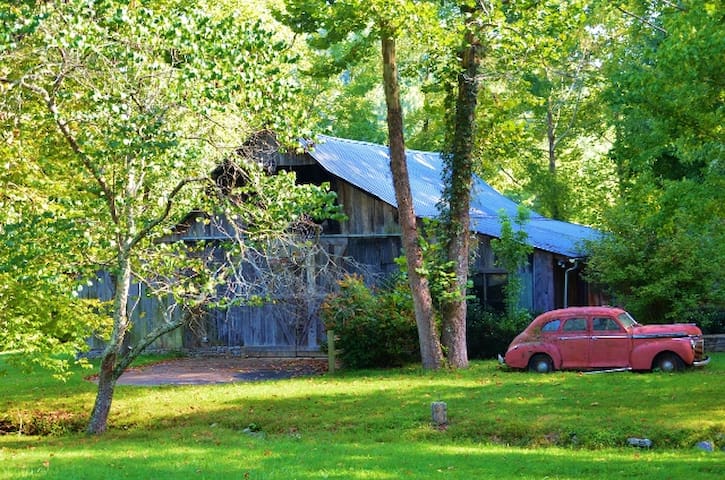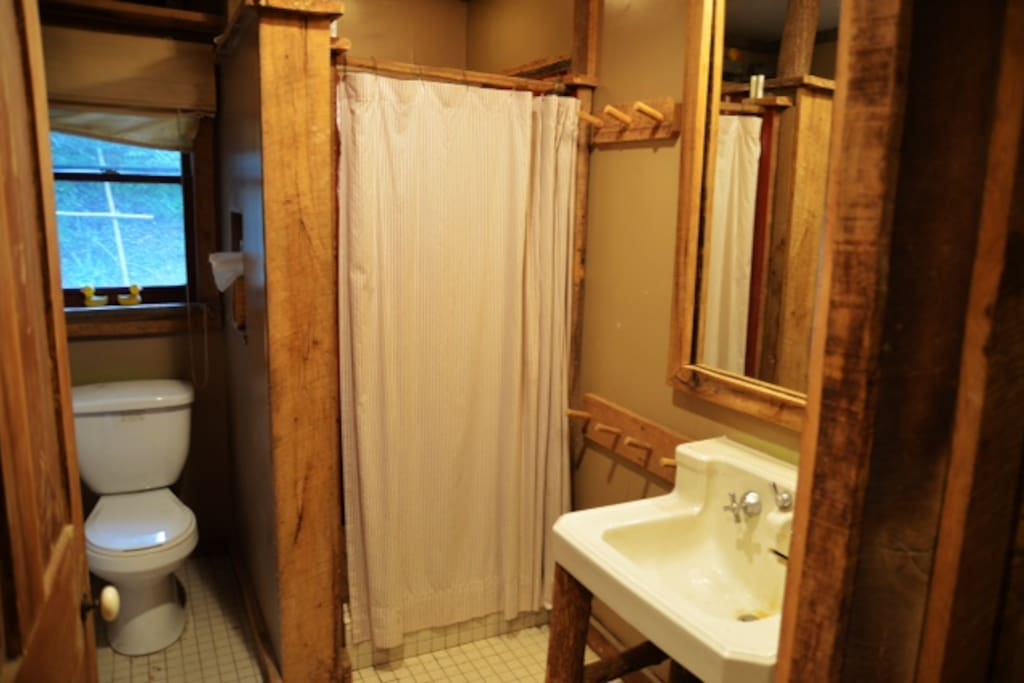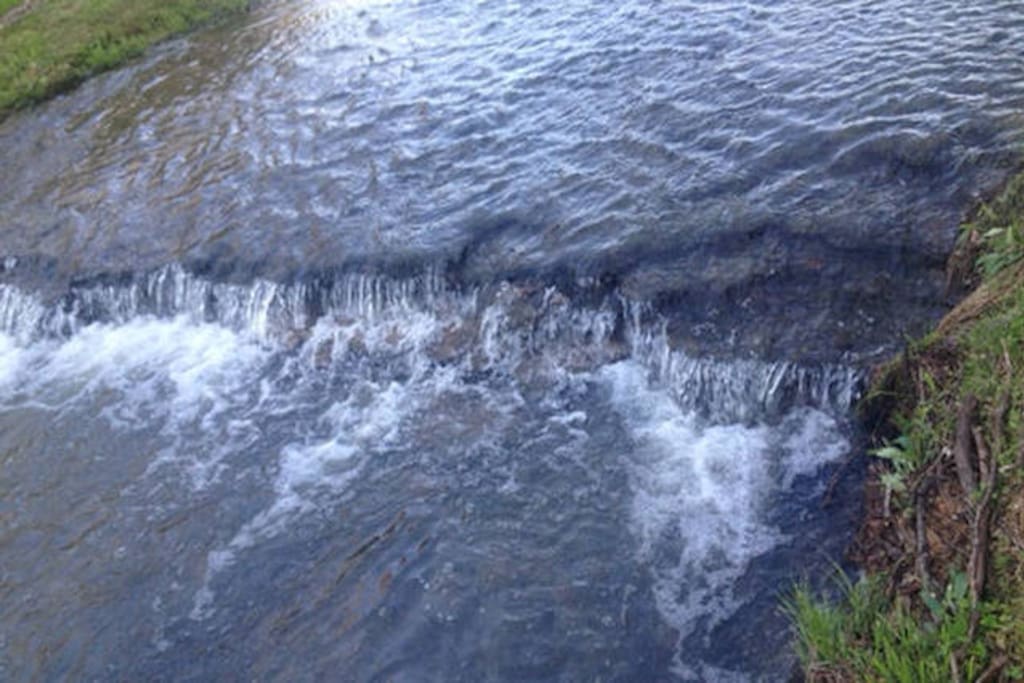 Barn Office and Barn Loft on 2nd floor. Fire Circle Lounge with Sofa in Living Room. Kitchen on first floor. Rustic barn. Creekside Fire Pit near waterfall--great for fellowship, inspiration, guitar-picking and singing.
房源
If you are having an EVENT you must send a message to receive details and pricing.
Just country rustic. This space has electricity, indoor plumbing, and a small air conditioner in studio. Other than that it has no other modern convenience after the 1700s. Welcome to the past!
This is a day use space only. No overnight guests.
房客使用权限
Kitchen, livingroom, two refridgerators, firepit, creek, hiking trails, walk to lake.
其他注意事项
Big East Fork Retreat lies at the beginning of a pristine creek within a gorgeous valley. 20 miles from downtown Nashville and 8 miles from historic Franklin and light years away from the stress of city life. The Retreat is part of a 1400 acre Conservation easement and features a 6 acre lake as well as Love More Cafe, a live music venue. Big East Fork Farms downstream provides organic produce.
The price quoted is for using the Barn as day use only. Overnight stays are prohibited. If you are having an EVENT you must send a message to receive details and pricing.
---
I rented in March for Wedding in May. When I looked at it then it had 2 bedrooms upstairs, one bedroom down and a living room small kitchen area and was also advertised to sleep 6 on airbnb. When we checked in there for the wedding the toilet was broken and it took them a day and a half to fix it, we could not stay there the first night. The next day we were getting dressed there for the brides party, they got the toilet fixed around 1:00 and I had to take a bath in the sink with cold water because the shower didn't work. I had a hairdresser there to do my hair and we could not wash my hair. The bedrooms were empty and the bed downstairs was missing. There was a futon and couch in one room and a couch and chair in the other. Johnathon walked in the cabin and questioned my hairdresser why she was there, etc... I was under the impression if I rented it then it is a private place. Johnathon walked around and took pictures and looked at everything we did ask everyone why they were there and why did we need to decorate for a wedding. I explained that is normal to decorate for a wedding. After having a huge issue with him at the lodge, and reception site earlier that day, I decided to not say anything about the water but to just ask for a bed through his assistant. He told me he would try but he couldn't find one and instead brought me sheets and pillows and a blanket and apologized. We slept on a futon for our wedding night. The next morning we cleaned everything spotlessly. We later found out that he is having an issue with Williamson County codes as to whether or not he can rent the barn apartment or only be able to use it for his agricultural workers. Yet it still listed and and was represented to us as a functioning apartment with a shower and bath and hot water and beds. This farm is absolutely beautiful and I fell in love with it when I initially saw it and probably overlooked some of my gut feelings and some reviews on here because of the beauty but no amount of beauty is worth the torment and horrific experience we had with Johnathon. I did ask the assistant for a refund on the barn afterwards and he said Johnathon said no. Once again I repeat this man ruined our wedding and my dress and was not able to bathe or clean up for my wedding. I was covered in chigger bites on honeymoon due to the hay field we were relocated in for our reception tent. There is not enough room here to explain all those details but I did post another review on that too, you should definitely look at it. Everyone that works there for Johnathon were wonderful, especially his...
The nerve of some people is amazing. Just because you are getting married doesn't give you carte Blanche to come early to set up tent and portipotties BEFORE you have paid for the venue site or to have a large party on private land with many guests and lots of alcohol without staff supervision. Yes, your wedding day is important and that's why there were four staff called to clean, Bushhog, and mow spaces for 60 vehicles. It would have been nice to have some gratitude for these services provided and only partially compensated for. I certainly hope the value this new couple finds in their marriage exceeds the value Infound in providing the venue for their wedding for $450. Sheesh!
---
What a great escape! The Barn By The Creek was our home away from home for 8 days and offered everything we needed for an extended stay in Nashville. The kitchen is handy - the bedrooms comfy and the location close enough to the Nashville 'scene' but yet away from it all. Jonathan is a great host! Thanks for providing such a unique experience.
---
Jonathan and his team are absolutely incredible. The property is beautiful. We had an engagement party out here and it was absolutely perfect. Everyone involved had a wonderful experience. We have nothing but great things to say about the barn by the creek and the big east fork retreat. Thank you Jonathan and team for making this possible.
---
We loved the barn! Such a neat place to spend the weekend enjoying the beautiful landscape of Tennessee. It's the place to be if you want to be disconnected and escape city life. The lofted bedrooms looking into the barn was also a unique touch. Would like to stay more than one night next time!
---
We are the proud owners of Big East Fork Retreat, embedded in 1200 acres of pristine valley and ridge which creates the protected watershed at the head of Big East Fork Creek. It is located 30 minutes west of Nashville and 10 minutes north of Franklin.

We have been working on the retreat for several years and enjoy entertaining people passing through or staying for a week or two.

I am a physician and my partner is as well.

Looking forward to your stay!