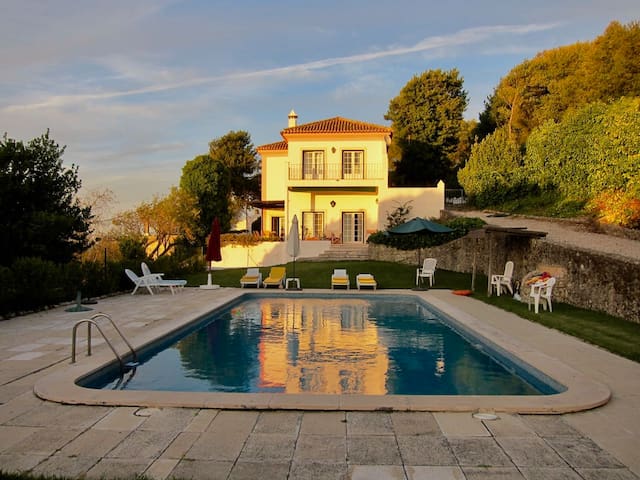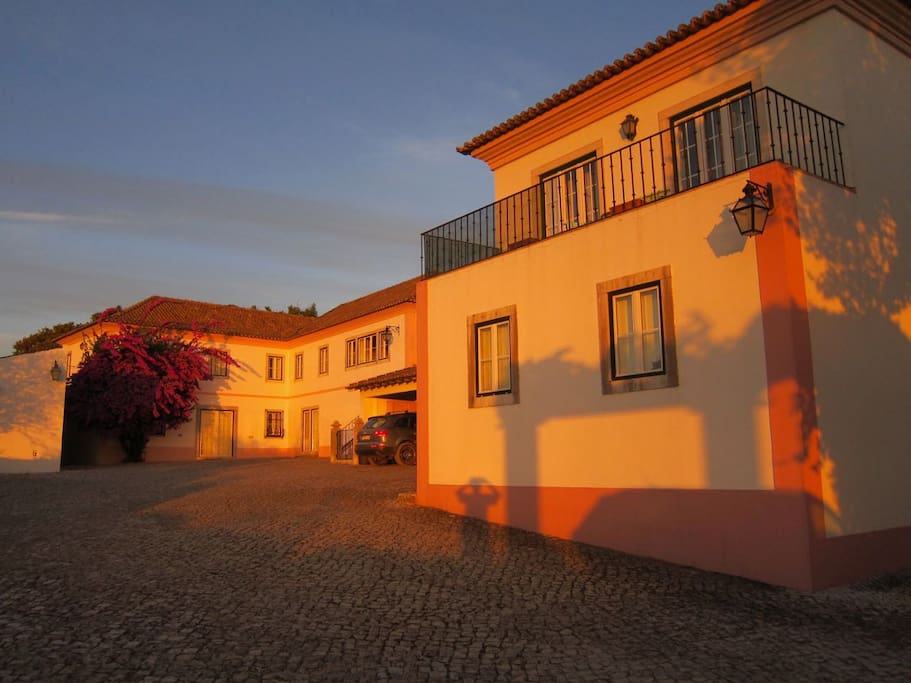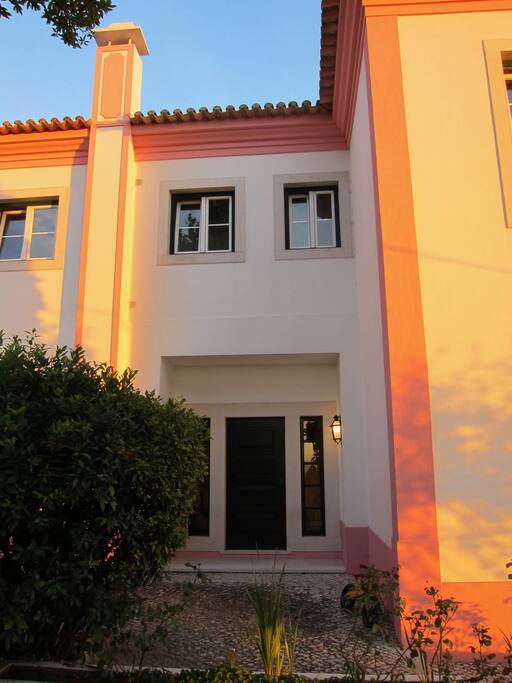 Beatufull view to Lisbon valley, Portugal
Quinta da Queimada has one of the most beautiful views to Lisbon valley like Palmela castle. If you are looking for castles, romantic sunset strolls, a child-friendly rustic farm, a beach lover's paradise, or just a place for a holiday away from the crowds, you have found your destination.
The house's interior furnishings introduce lively yet comfortable touches of color. Full of character, 'Quinta da Queimada' is meant for those who appreciate the things that time does not change...
房源
At the same position of Palmela castle, in Serra do Louro, Quinta da Queimada is at 40 minutes of Lisbon center as well as nearby to paradise beaches like Arrábida, Tróia or Figueirinha.
You can also find some of the best wine makers of the region, which could be visited.
房客使用权限
The property is a family "Quinta" with 3 independent houses. One of the houses is entirely for the use of hosts and will not be shared with anyone. This house has the description of this advertisiment (4 rooms with 10 beds). Hosts will not be able to use the other houses of the property.
The property has a 20ha landscape which will allow hosts to have plenty of space to walk and play. The swiimming pool is shared with the other members of the Owners family and should be maintained properly.
---
---
---
Price for 6 people assumes the use of only three rooms. If the 4th room is required, the price should be increased by 30 Eur per day.
---
---
---
Very nice place for those looking for a relaxing and calmed vacation. You will need a car as this location is on the countryside. Maria and her employees taking care of the property are very friendly and willing to help. Portuguese is necessary for communicating with the people in charge of keeping the property though. The house itself is very beautiful, well decorated and well equipped. However you will also notice that the years have passed by with the corresponding pros and cons. The view to the valley is awesome and you will enjoy the most beautiful sunsets you've ever seen. The pool is big enough inviting you to spend hours enjoying the Portuguese sun. We had a great time at Maria's place!
---
Maria's house is about 100 times better than its pictures on the site (and the pictures are fabulous). We came and stayed for a month and every day during our stay was simply magical. The decor, the secludetness, the breathtaking views, the sunsets, the pool - this is just one amazing place, that will not disappoint you. Maria was there to greet us: we were taken around the house and shown everything we needed to know. The checkout process was smooth. The kitchen is well equipped, the beds are firm and nice. The road inside the property that takes you from the country road to the house is about 600 metres long and rocky, but we had no problems driving up it. There are good grocery shopping opportunities within a short drive, there is a major shopping centre within about 20 minutes and when it comes to nature attractions, the national park is on your door front (well, actually just behind the house). Do yourself a favour and stay here - you are going to have an amazing time!
Dear Dan I am very sorry for answering only you now, but I have only returned from my family hollidays this week. Thank you for your comment and for all your recommendations. In fact, we are new at Airbnb community and we are still learning some of the rules. We know we can improve our Quinta as a place in Airbnb and I hope all your comments didn't affect your hollidays. We would love to welcome again in our Quinta and we wish all the best... Best regards Maria
---
We hebben een heerlijk vakantie gehad in de quinta van Maria. Maria is een goede host en de ontvangst was geweldig, er stond een heerlijke Portugese maaltijd met een salade voor ons klaar i.v.m. onze late aankomst. De ligging is prachtig, op een berg met uitzicht op Lissabon. Veel privé ruimte met een heerlijk zwembad. Lissabon ligt op ongeveer 30-45 minuten afstand. Een auto is een must. Een aanrader! Dank je Maria!
---