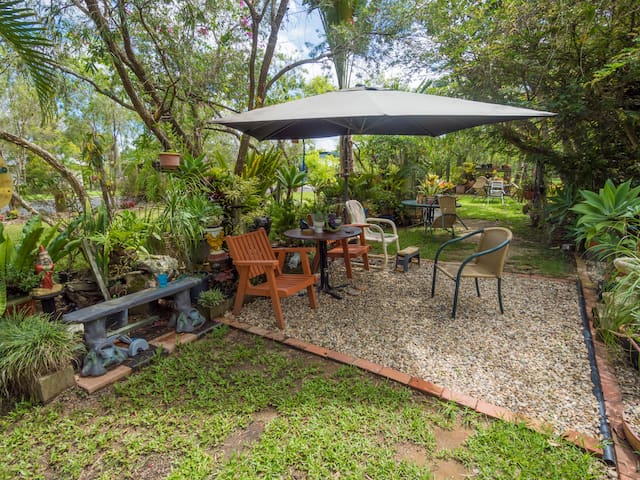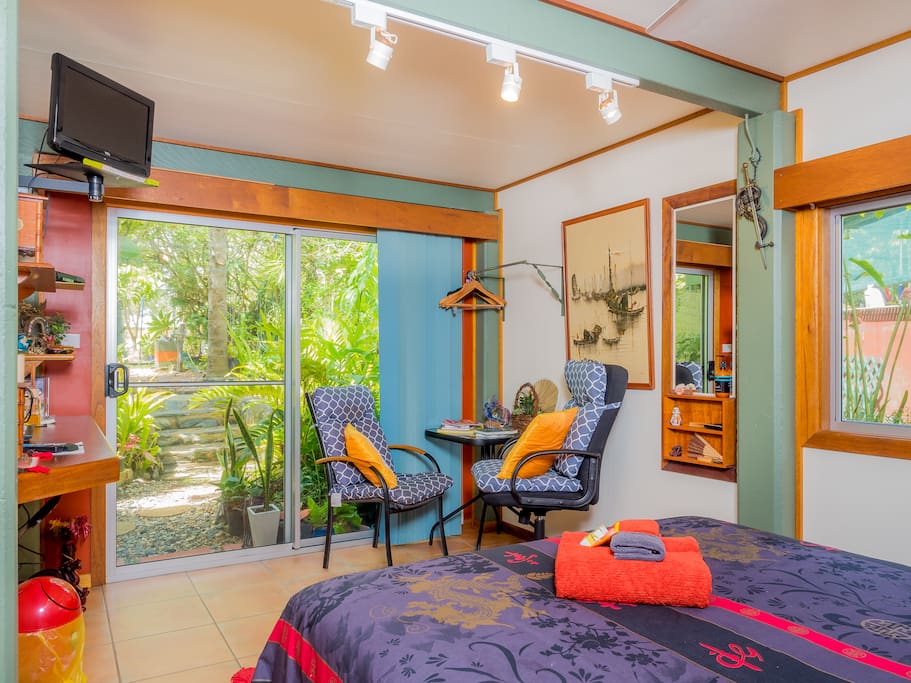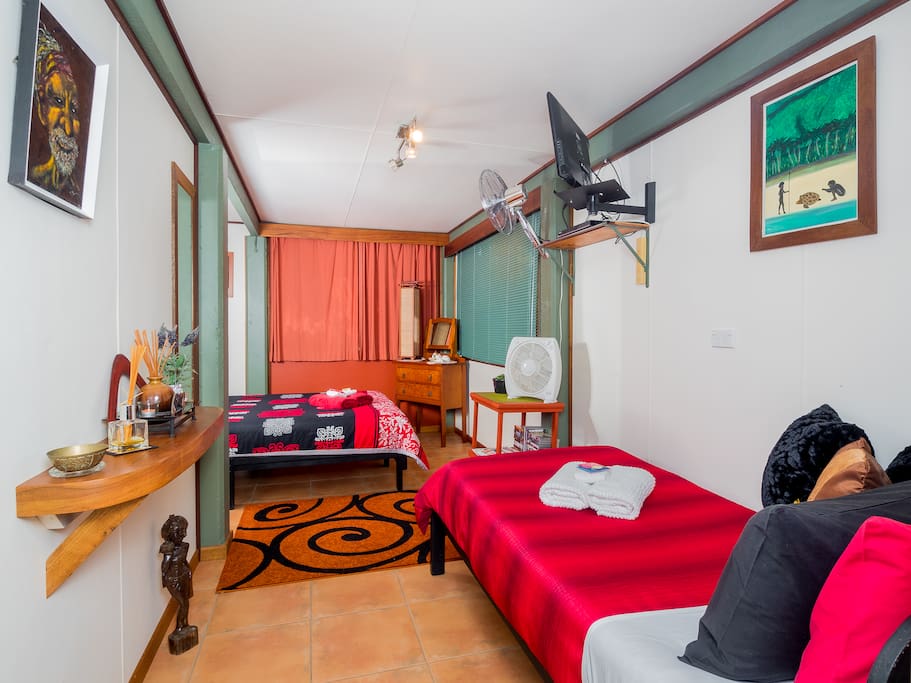 BOWER BIRD BED AND BREAKFAST
享受您自己的地方的和平与安宁在美丽的园景花园位于Iconic平台。这是一个完美的地方,可以为您提供几天甚至一周的时间。您可以享用健康的欧陆式早餐,开始新的一天,随之寻找当地的凉亭和壮观装饰的凉亭以及许多其他有趣的物种。步行到历史悠久的Mt Molloy酒吧享用美食,并有机会见到当地人。
Enjoy the peace and tranquility of your own place within beautifully landscaped gardens situated on the Iconic tablelands. A perfect place to base yourself for a few days or even a week. Start the the day with a wholesome continental breakfast, followed with the thrill of searching for the Local bower and their spectacularly decorated bower,along with many other interesting species. Walking distance to the historic Mt Molloy pub for great meals and a chance to meet the locals.
---
Rita's place was lovely. My brother and I stayed a night, and out of all of the Airbnbs we stayed, this was my favorite. Rita was flexible with our arrival time and met us once we arrived. She was kind and helpful. The bedroom was tidy and clean, as was the bathroom. The kitchen area was unique in that it sits in an area somewhat open to the outdoors, which made for a lovely morning. Rita had stocked the kitchen with food for breakfast. Lastly, the star-gazing at this location was fantastic; I had never seen the stars or milky way so well.
---
This was a great find ! Such a lovely little place to retreat to at the end of each day. Very quiet area and street. Rita is a great host and she has thought of every little thing that adds to making your stay so much more enjoyable. Very clean and well set up living spaces with kitchen and ensuite etc.... Mt Molloy is situated in a great location away from the hustle and bustle of all the popular tourist destinations but still within easy reach of Cairns, Daintree, Mossman Gorge and all the sights in the tablelands. Would love to come and stay here again.
---
We contracted Rita late in the day after our arranged accommodations were terrible, and we decided not to stay there. We headed her way despite not having heard back. In the nick of time she contacted us and welcomed us with open arms. She has a lovely home surrounded by exotic plants. She left us a lovely breakfast as she had to go to work. We really enjoyed our stay.
---
Rita's accomodation was full of colourful collections as advertised, a real bower. The garden was exuberant and abundant and full of many treasures including birds. The rooms were clean and well appointed and the whole out fit exuded great generosity. Unfortunately I am allergic to artificial fragrances which abounded.
---
Rita's home is a perfect place to stay either if you're just passing through Mount Molloy or staying for a while to explore the surroundings. Rita is lovely which is reflected in how she presents her AirBnB. Inside and out are adorned with beautiful ornaments and flowers.... very tastefully presented. Location is easy to find. Mount Molloy is a very small town. 5 minutes stroll from a good dinner provided by local pub. Great coffee over the road from the pub. Room is a good size and well appointed. Bed is comfortable with a good choice of pillows. Bathroom is clean and shower has good flowing water and instant heat. This is one of the best AirBnB's I've stayed in . Enjoy
---
Rita was a wonderful host. Her house is located slightly away from the main beaches but in a beautiful calm location. She also had a tropical breakfast ready for us in the morning which we really enjoyed. Very spacious and clean rooms and would highly recommend to anyone.
---