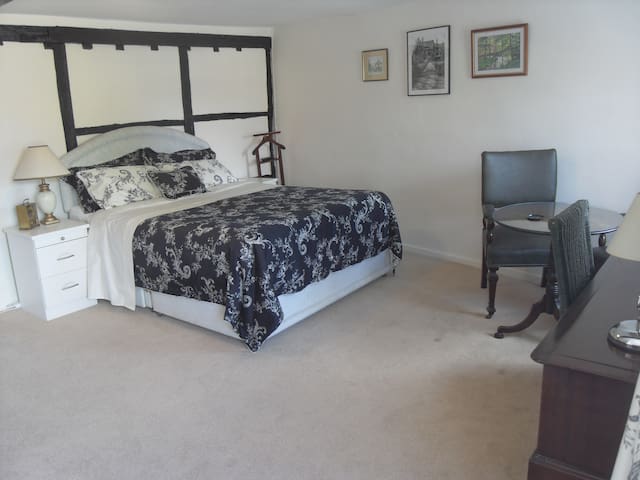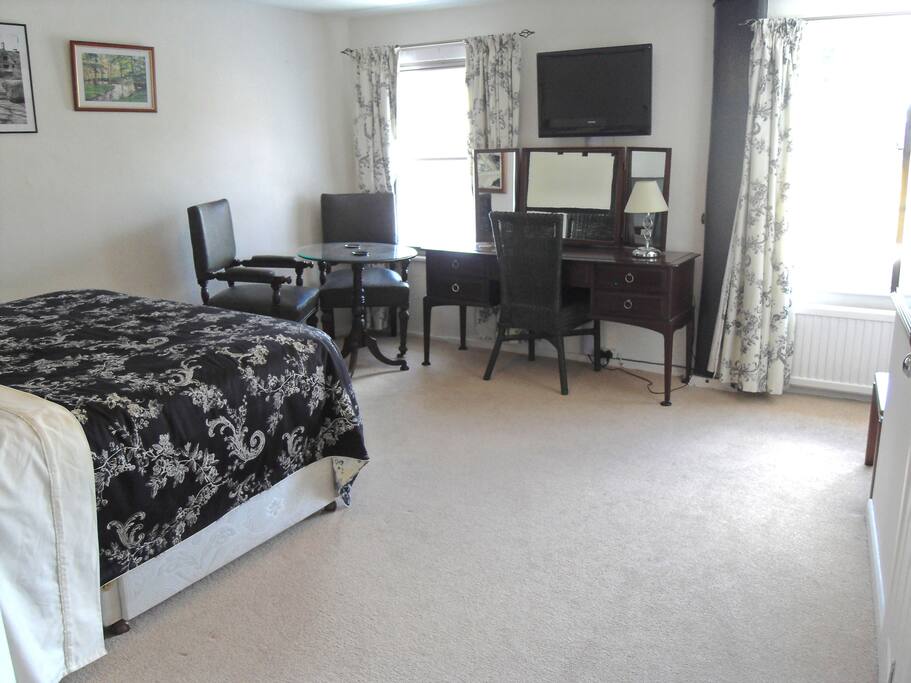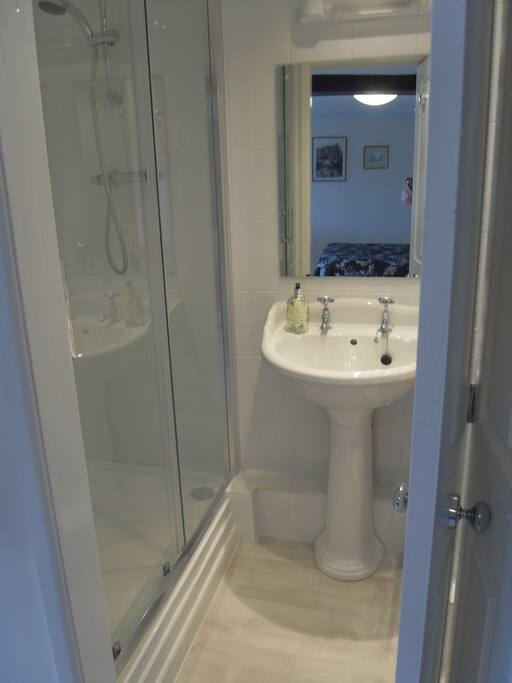 Large renovated double bedroom in an 18th Century grade II listed building a stones throw from the main Marlborough high street.
Off street parking/ garage included.
---
Stayed at Jane's as we were dining at Rick Stein's restaurant for a family celebration and didn't want to have to drive back to Bristol that night. This b&b is well situated for visiting the high street. Jane was very welcoming, phoning me beforehand to discuss arrival and breakfast arrangements. The room has everything you need including a tea and coffee tray with a whole packet of cookies which particularly pleased my 10 yr old daughter. Fresh milk was left for us in a fridge in the hall which was for our personal use. There were 3 of us so the room had a large double bed and a proper single bed in it (not merely a camp bed) and could accommodate this well. Beds were very comfortable so we all had a great night's sleep. Ensuite bathroom was good. Shower a good size and good pressure too! Breakfast was plentiful with Jane cooking the best poached eggs on toast we've ever had....couldn't get better in a 5 star hotel..Jane is a lovely host who is keen to make your stay as good as possible. She excelled herself by appearing just as we were about to leave to walk to the restaurant in the rain, and offered to drive us there in her car. How kind was that! Thankyou Jane.
---