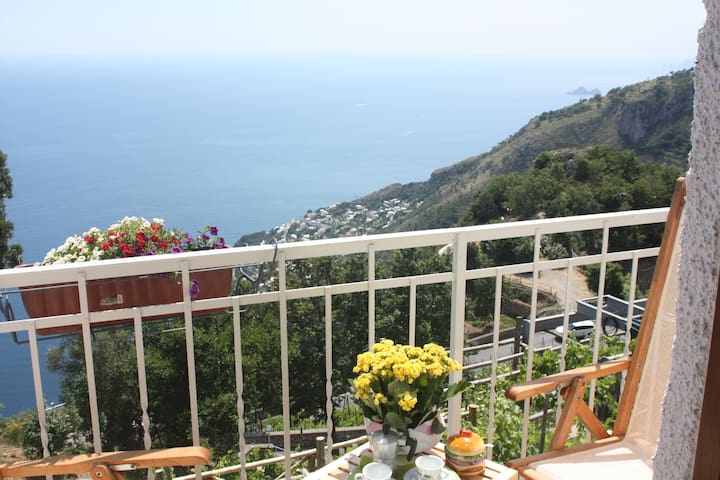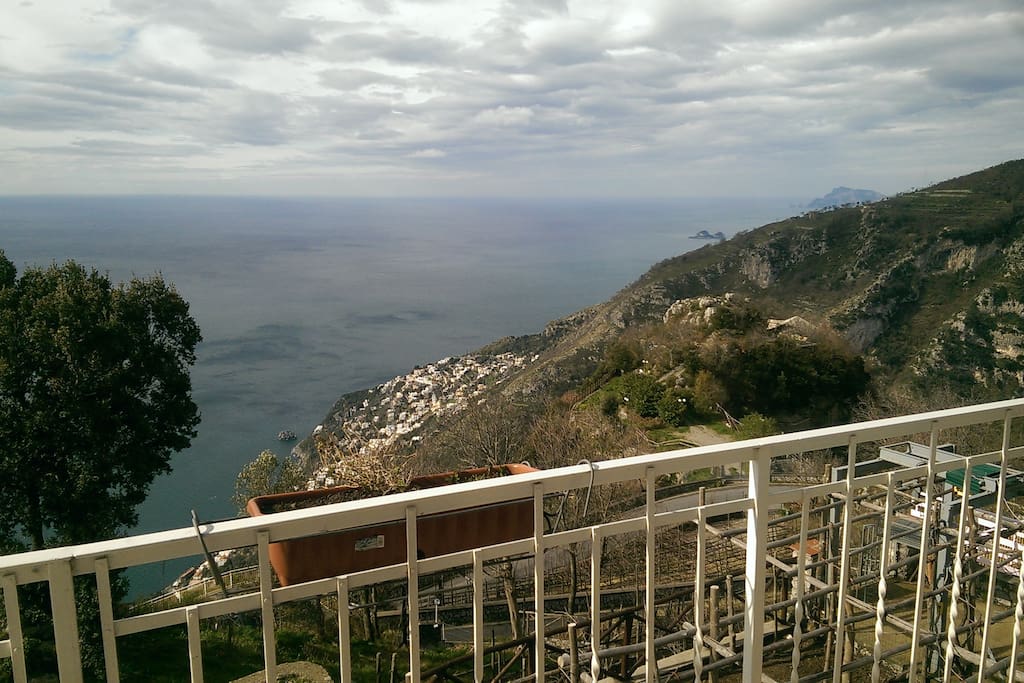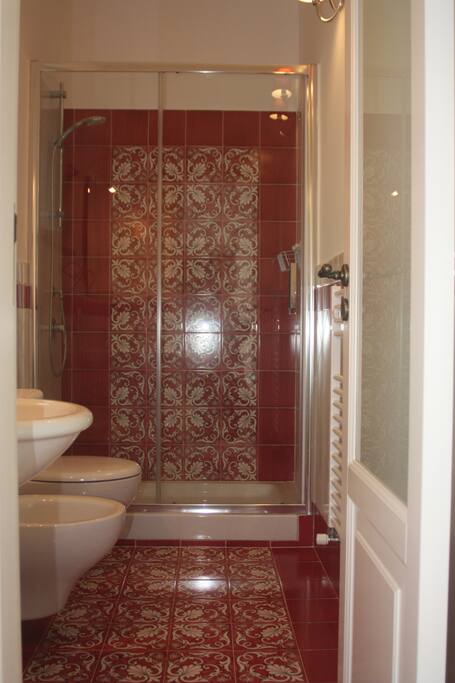 Suite in villa ,con vista mozzafiato sul mare,situata sulla Costa Amalfitana,fra Positano e Amalfi, vicinissimo ai famosi sentieri del trekking ( Sentiero degli Dei, Valle delle Ferriere, etc.etc......) ,parcheggio incluso nel prezzo.Alla casa si accede mediante una breve scalinata di sessanta scalini.
---
---
Tassa di soggiorno da pagare sul posto di 2 euro al giorno per persona per i primi 7 gg.Sono esenti i bambini fino a 10 anni ed i portatori di handicap.
---
Annamaria was a very sweet host. She was easy to contact and quick to respond when we needed anything. We did not have a car so she offered to pick us up from the bus station in town. (I would recommend having a car for the location of this apartment.) The apartments are very clean and the building has an incredible view. Overall we had a great time in this beautiful part of Italy. Even though Annamaria was extremely kind and generous, the apartment situtation seemed a bit disorganized. Nothing that ruined our trip, I just recommend having all the details confirmed with Annamaria in advance to avoid any awkwardness. Annamaria owns a building with 4 apartments overlooking the water. We were a bit disappointed when we arrived that she had us staying in a different apartment than the one we booked on Air BnB. I am assuming there was a schedule mix up, but she did not tell us until we arrived that we were staying in the ground floor apartment even though we booked a second floor apartment. So we stayed on the ground floor for 2 nights, then we moved up to the second floor apartment (which we booked) for the next 2 nights. Both apartments were very clean, but the second floor apartment had nicer views and was a better layout. This was a little disappointing since we paid the price of the second floor apartment for all 4 nights of our stay. When we were asked to switch apartments there was a bit of awkwardness because the cleaning person was not done cleaning the second apartment. And Annamaria requested we check out earlier than her Air BnB check out time was listed as. If only one of these events had happened, it would not have been a big deal. But because multiple little annoyances kept happened, it disrupted the way we had planned our trip in advance. So just make sure all details are planned in advance!
---
Notre séjour chez Annamaria a été très agréable, cette résidence nichée sur les hauteur dispose une vue imprenable et un jardin dont nous avons pu profiter lors des soirées. L'appartement était très beau, bien décoré et aménagé de façon fonctionnelle. L'appartement était très propre et la salle de bain idéale! Seul bémol le Wifi un peu lent. Je recommande vivement ce logement et j'y retournerai sans hésiter si besoin!
---
Ospite molto gentile e Communicazione molto simpatica. Sehr schöner Ausblick von der Terasse auf das Meer. Super freundliche Gastgeberin. Sehr gute Kommunikation. Das Haus befindet sich zwar In der Nähe einer Busstation allerdings ist es in der Hauptsaison unwahrscheinlich dort mitgenommen zu werden da die Busse aus San Lazero und Agerola in der Regel schon überfüllt sind. Der Weg bergauf nach Bomerano ca. 25 min muss also mit eingeplant werden. Einkaufsmöglichkeiten sind auch nur dort. Zu empfehlen ist die Metzgerei Cuomo mit sehr leckerer hausgemachter Salsiccia und Schinken. Ausserdem gibt es ein Restaurant auf halber Strecke mit grandiosem Ausblick. (L'Incanto). Zum Wandern optimal. Zum Strand braucht man 40 Minuten mit dem Bus. Zu empfehlen ist der Strand am Fiordo/Bivio mit steiler Treppe nach unten jedoch der Möglichkeit mit einer Fähre von dort nach Amalfi zu fahren.
---