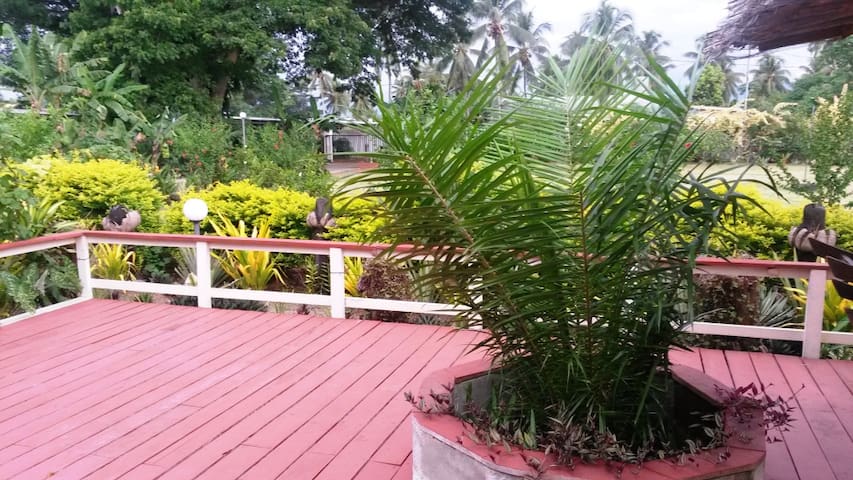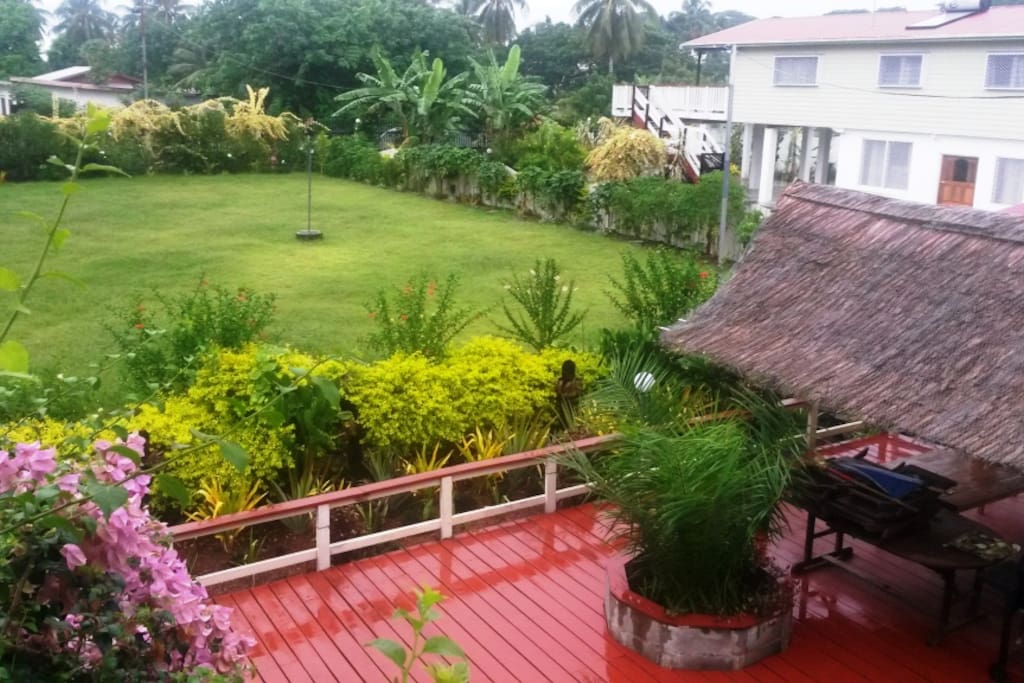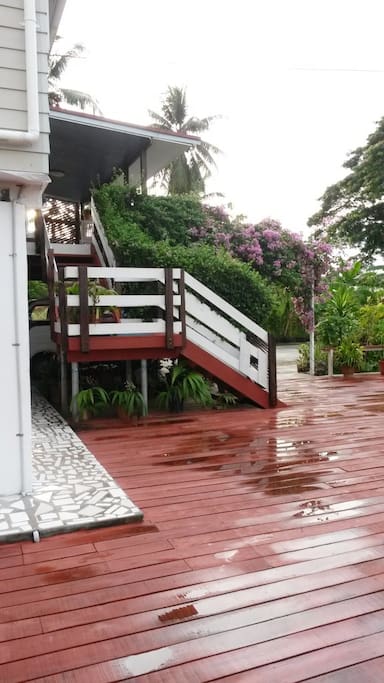 Talofa Bed & breakfast - Honiara, SOLOMON ISLANDS
您可以在家外的新家庭住宿。靠近机场意味着不要急于在我们繁忙的路上排队赶上你的航班。这也意味着快速逃往国内航班的省份。位于一个轻松而相当的区域。 提供带单人床的两间客房和吊扇。 每间客房均为450澳元,不包括熟食午餐和晚餐。熟食是可选的,可以预订@ AU $ 20。
Enjoy your stay at your new family home away from home. Close proximity to the airport means no rush and que up on our busy road to catch your flight. It also means quick escape to the provinces on domestic flights. Located in a relaxing and quite area.
Two rooms with single beds each and ceiling fan are available.
Each room is AU$45 a nite which excludes cooked lunch and dinner. Cooked meals are optional and can be pre-ordered @ AU$20 each.
---
Great location and quick access to the airport and main road if you are seeking easy access to local bus and plane services. Felt at home from the start and enjoyed being able to explore the area from a such a relaxed environment. There is no wifi at the house so make sure you pick up a free sim at the airport on arrival by showing your boarding pass as the phone company signs advertise if you need to.If you are walking or taking taxi from the airport make sure you turn left at Don Bosco school (Ramsi Street) then first street on the right (there are no street signs). To get around there is a 4wd available for hire from Sam otherwise the local bus will get you into town for everything Honiara or to the Plaza that has ATM and expat shopping for only $3 Solomon per trip. Very recommended as a preferred choice to stay when in Honiara and a great host in relaxed family environment.
---
I stayed here 5 days. It's very close to the airport, even walking distance. Sam is friendly and flexible. He dropped me off a couple of times on his way to work. Breakfast was prepared by his cousin sister, who is also very friendly and helpful. I highly recommend a stay here if you're passing through Honiara.
---
I had a great stay at Sam's place. The house is clean and well taken care of. The location is a short walk from the airport. The house has a fence and security guards are there 24/7. I enjoyed talking to Sam about his experiences around the Pacific. Sam's cousin even cooked breakfast and dinner. Excellent option for Honiara.
---