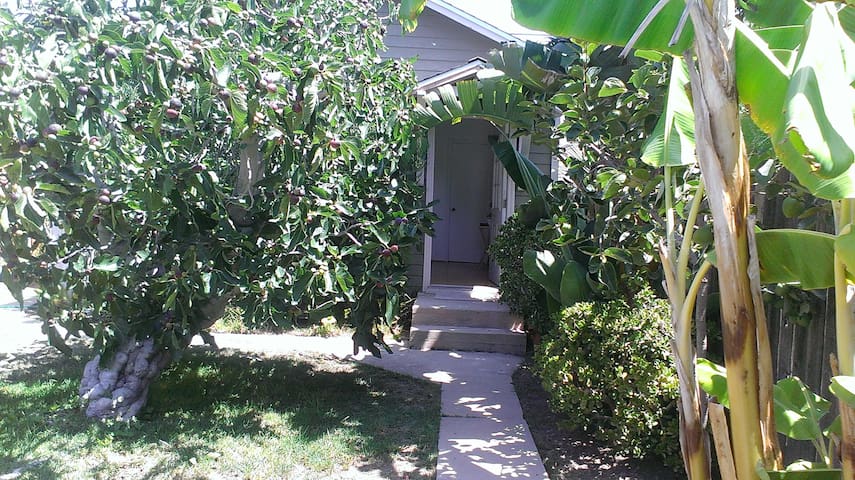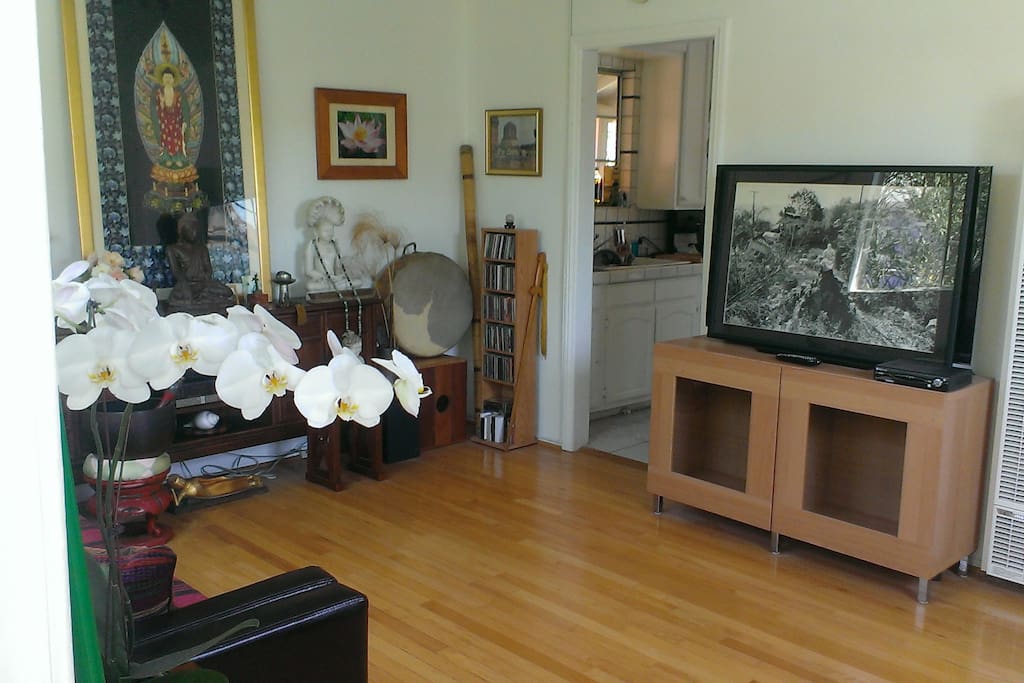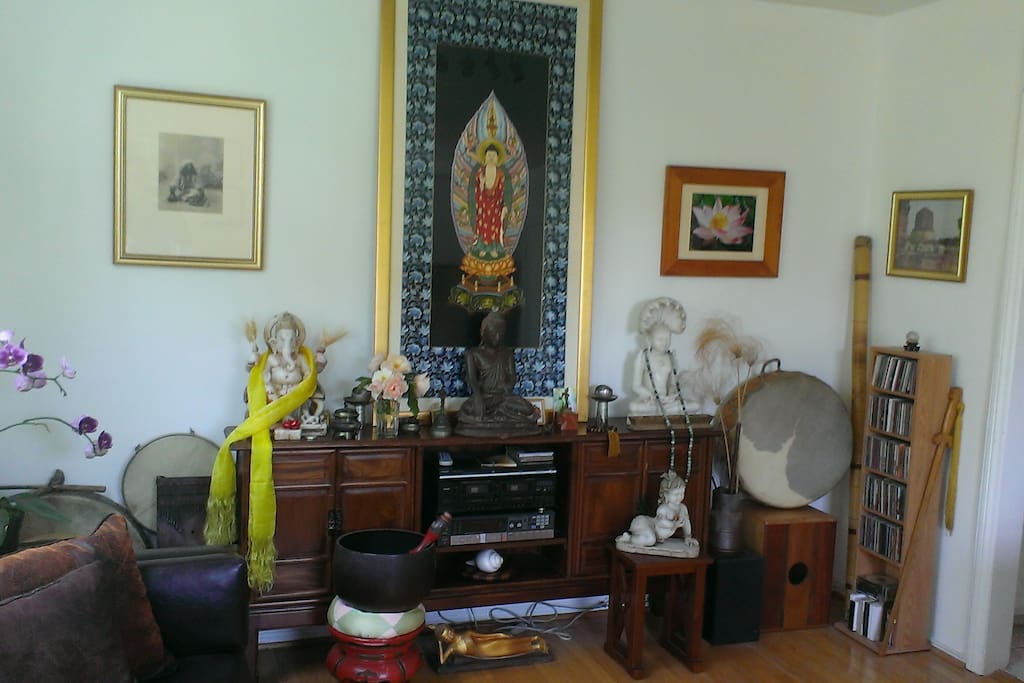 Charming Culver City Guesthouse
My place is close to Sony Studio, and the restaurants and theatres of Downtown Culver City.
It would be Nicer if it was clean and had more supplies in the kitchen and bath
来自Leonard的回复:
I am sorry that Linda found her stay at my place so distasteful, but I was mystified by many of the things in her review. She says that "The cottage was very dirty", and "Nothing had been cleaned", when, in fact I spent 2 days cleaning every inch of my home; washing, dusting, vacuuming, even moving the furniture to clean behind and under it. I thoroughly washed the tile floors and waxed the wood floors This was the first time I rented my place, so I tried to do as good a job as possible. Perhaps I will try a cleaning service next time. I did do some vacuuming of the spider webs on the ceilings, but perhaps I could be a little more thorough in that respect. In particular I did not do a good enough job on the windows, especially the bedroom window, which is sealed shut so next time I will have to remove the screen and clean it from outside. I am not sure what it is she found so problematic about the bathroom, but I thoroughly cleaned that as well; toilet, sink, mirror, bathtub. I am not sure what supplies were not available, but I did buy shampoo for her(which I do not use), and all necessary cleaning supplies are stored under the kitchen sink. I agree that I need a new toaster oven, new pots and pans and more towels, so I will buy those the next time I rent. As far as communication goes, I was out of town, but left my contact info. I also left a detailed info sheet with things she needed to know, and, in fact called several times from Santa Fe to make sure things were OK. I tried to be as thoughtful as possible, and even bought a number of food items I left for her and her companion to eat: bagels, butter, avocados, chips, cereal, etc... It is important to keep in mind that this is not a new house, nor a thoroughly modern hotel. It has its problems, but it is certainly not the filthy, spider-filled mess that Linda made it out to be!
房东
I am an Art Dealer, based in Culver City, California, one of the major Art Gallery neighborhoods of Los Angeles. I have been dealing in Ancient and Tribal Art for 35 years, and do major Shows in New Y…