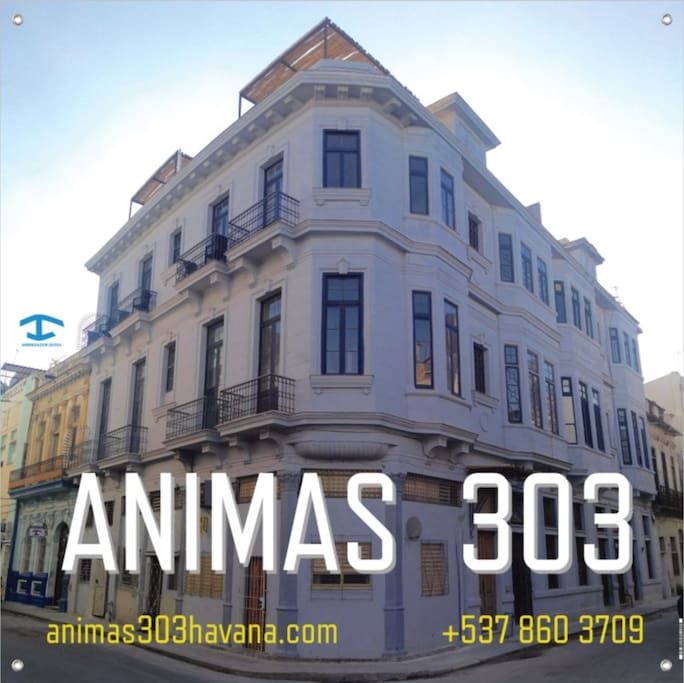 Room 2, Animas 303 Havana (Balcony)
Special Daily Room Rates!
No Hurricane damage to Animas303!
We are A PRIVATELY-OWNED, restored historic building, offering beautiful bedrooms, bathrooms, 3 in-house masseurs, lounge, roof patio, sundeck, security, concierge service, and 3 breakfast options for $2-$8 cuc.
Steps from Old Havana, the Malecon waterfront, artists, live music, theaters, museums, outdoor markets, dance & language classes, shopping, set in the vibrant street life of Centro Havana, with its gritty feel!
---
The place is very nice and very convenient the whole staff is so nice and very helpful and great tips ... The only thing I would say is do not go through them to get a Cab the people they use are way too high then the people that are on the street at cenral park... you will no…
---
Yordan was great and really went above and beyond. Neither my friend nor I spoke any Spanish so he called all of the cabs for us (and negotiated prices on our behalf). On our last day, he came in the old car tour with us to answer questions. The room and bathroom were also exactl…
---