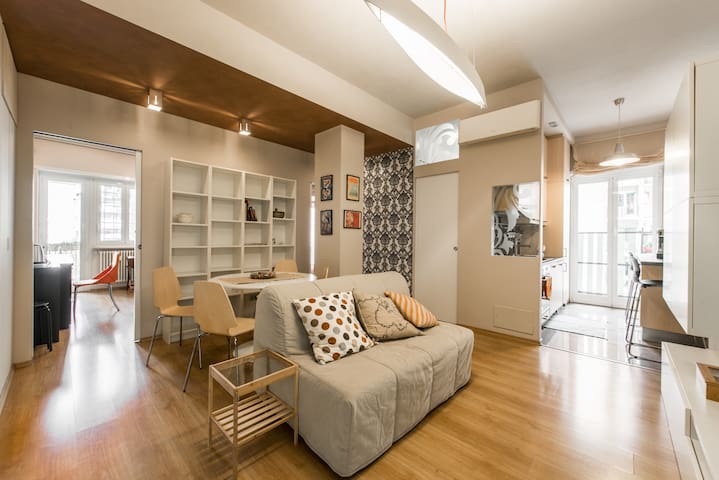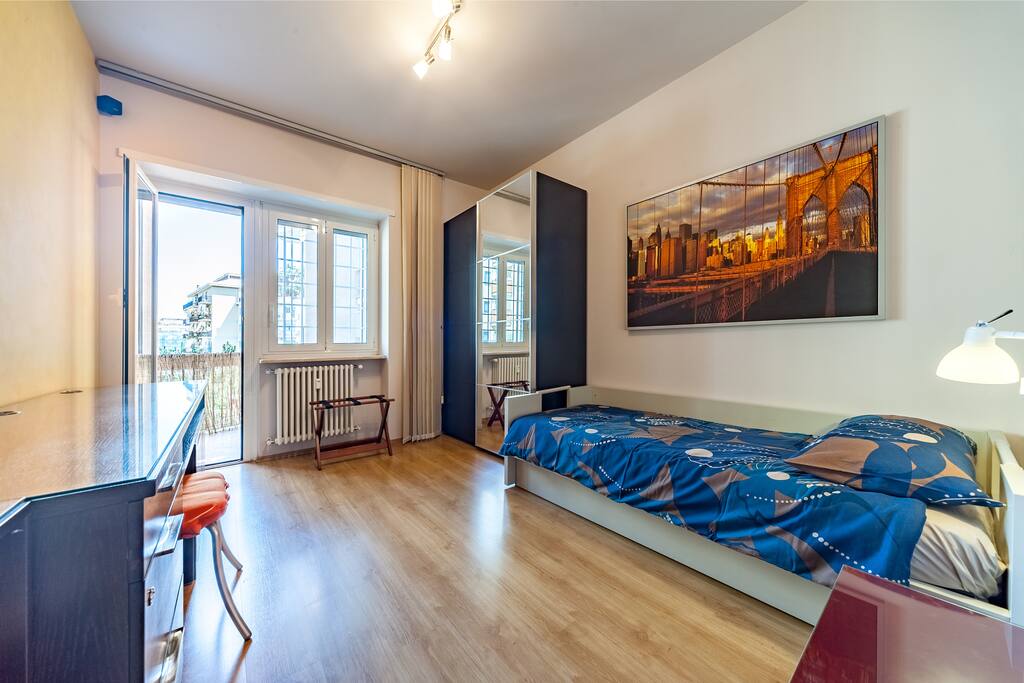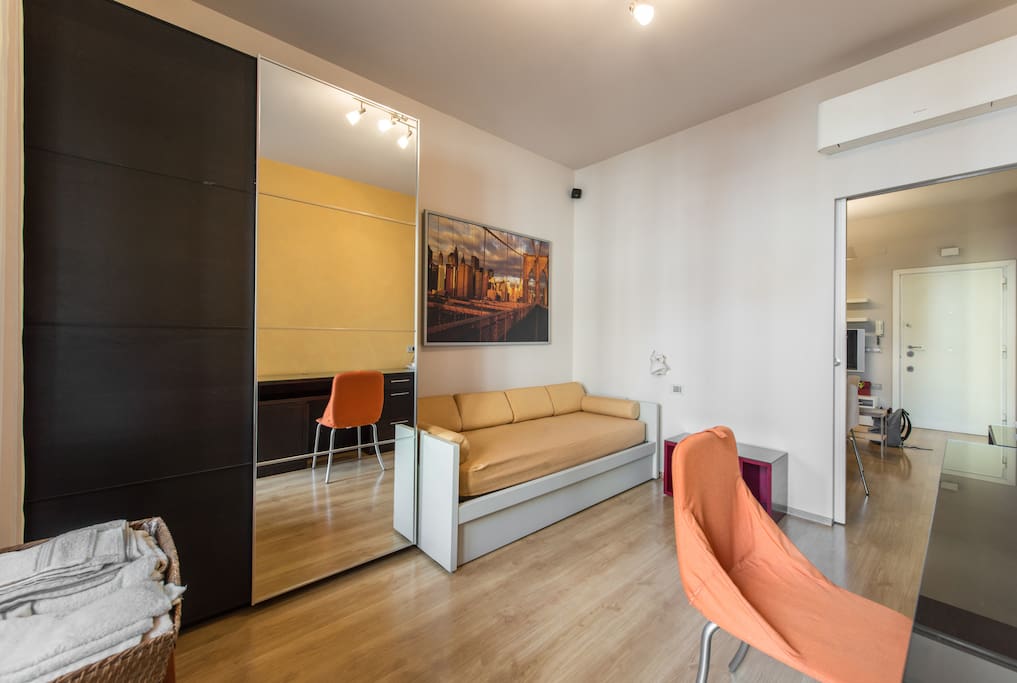 罗马Pigneto最浪漫的地区之一的心脏地带,已经在每一个细节中实现了。即使位于城市的中心区域,Pigneto的宁静和隐私,有助于放松,同时,可以享受罗马的气氛。这个房子装备精良,你在假期需要的一切。有两个阳台和一个小露台,您可以在罗马夏季温暖的夜晚停止说话和喝一杯葡萄酒。
This house in the heart of one of the most Romantic quarters of Rome, Pigneto, has been realized in every detail. Even if located in a central area of the city, Pigneto its tranquility and privacy that helps to relax and at the same time, enable to enjoy roman atmosphere. The house is very well equipped with everything you need during your vacation. There are two balconies and a small terrace where you can stop talking and drinking a glass of wine in the warm evenings of the Roman summer..
---
When arriving to Rome, we immediately got greeted and checked in by Vito. He showed us around the apartment and also how to get around the area.. very friendly. The apartment itself is gated so we felt very safe. It was clean and organized. It is quite a commute from the tourists area but it is near Pigneto and there are plenty or restaurant in the area. It was a lovely stay and we hope to be back!
---
Please read until the end! Overall, the house was beautiful and there was an abundance of amenities that the host offered. The location itself was fairly decent. It was really close to a super market to buy groceries and close to a couple of stores as well as a couple of useful bus stops. Although, to get to the center of Rome and to the popular attractions, it took about 35 to 45 minutes. On the other side, I did have a couple of awkward and intrusive encounter with the host. I had a couple friends over, which did not stay the night, but she felt the need to send someone over to check everything out. Then on the checkout date she ended up coming an hour early and came into the house without knocking while we were getting ready to leave. To have the host constantly messaging about friends (who were only over for dinner) who were over was very annoying and unnecessary. The fact that she barged into the apartment without even knocking completely ruined my experience at her place and because of that I would not fully recommend her place. She is very strict about her home and will constantly email you more than necessary throughout your stay.
Dear Jonathan, the big difference between a hotel and an apartment is that in an apartment you need to respect the rules of the host that is offering the possibility to live in his/her apartment for a while and once you are in, you try to respect them, not complaining for that. To clarify to you and to all the people that are going to read your unfair comments: 1) I wasn't intrusive at all! Look at the messages, they are just the ones that were necessary to communicate with you, not more. 2) I didn't send anyone to check the apartment but Vito came because you said that there was a problem with the toilet and he didn't come for any other reason. 3) Vito noticed (maybe he was wrong) more people staying at the apartment and he told me that. I asked to you, I didn't do anything more than that (in the past people acted just reserving for 1 person but staying 2 persons, trust me!). 4) Because you said to Vito, when he came to check out-the night before you were leaving, that you were going out early in the morning, the cleaning lady (not me!) came 30 min before 10 am (time for check-out).I am really sorry if she didn't knock and if I made a mistake telling her that she could come earlier but saying that me, I burged in the apartment without knocking is really rude. Finally, I am sorry if I ruined your stay but you were not honest at all writing your comments!
---
L'alloggio di Mimì è davvero speciale. C'è tutto quello che occorre e nulla è lasciato al caso. La casa è appena stata ristrutturata con finiture comodissime e di pregio; si ha la sensazione di stare a casa propria. Gli accessori sono scelti con gusto e sono funzionali sia per soggiorni lunghi che brevi; ho gradito molto gli oggetti di cucina che erano nuovi, in ordine e ben puliti. Ve lo stra consiglio se andate a Roma!
---
Mimi ist eine sehr nette Gastgeberin, die immer erreichbar war. Das Apartment ist sehr geräumig und ruhig gelegen. Wir haben uns absolut sicher gefühlt weil das Gebäude eingezäunt war. Es war ein bisschen schwierig in die Stadt zu kommen, weil die Transportmittel in Rom nicht sehr verlässlich sind und man doch 1-2mal umsteigen muss. Im Großen und Ganzen war es ein gelungener Aufenthalt.
---
I grew up in a small town in South Italy and I love it, I love to travel and to sing.
Right now I am always around for my job as well as for fun.
I am happy to offer my places to people that come to stay in one of the cities that I live!

Ho abitato a Lagopesole per tutta la mia infanzia, mi piace viaggiare e cantare.
Adesso giro il mondo con o senza il mio lavoro, sono un architetto!
语言:
English、Español、Français、Italiano