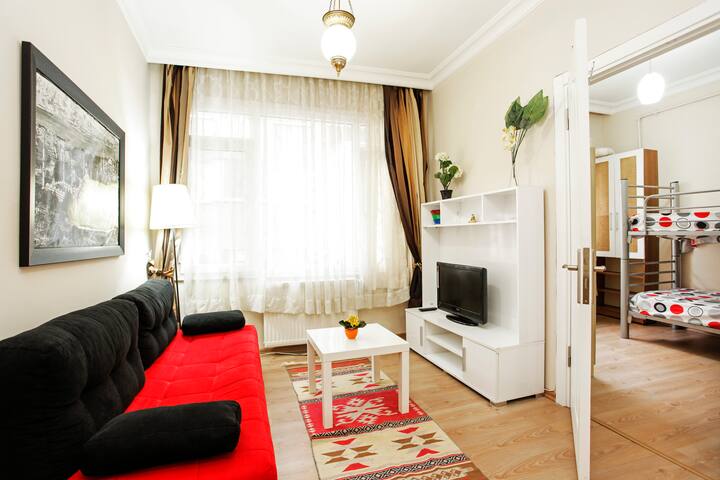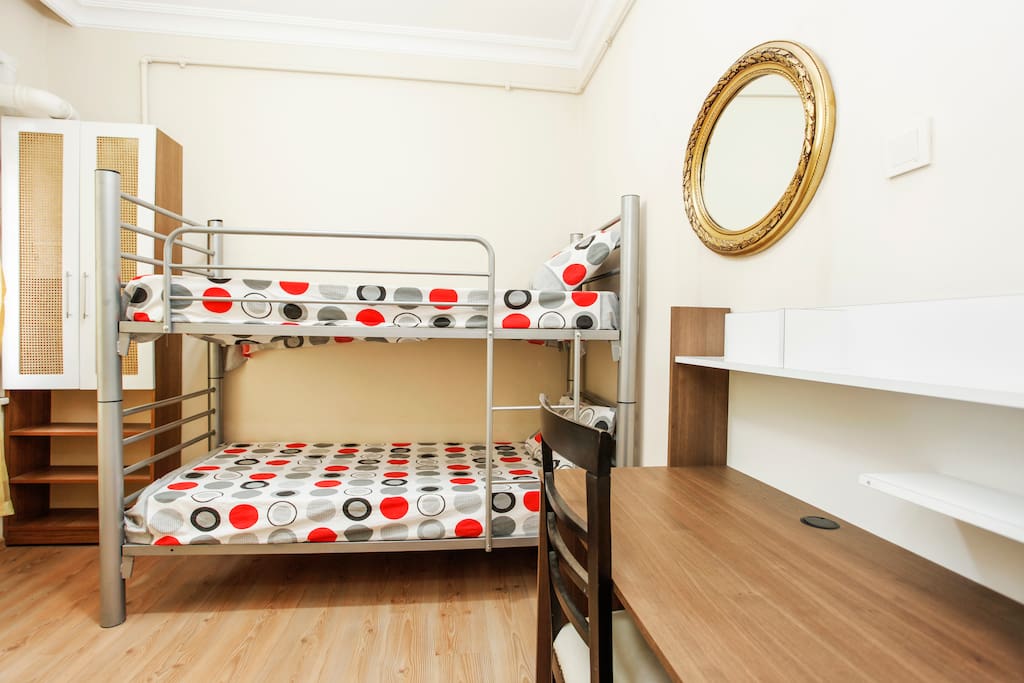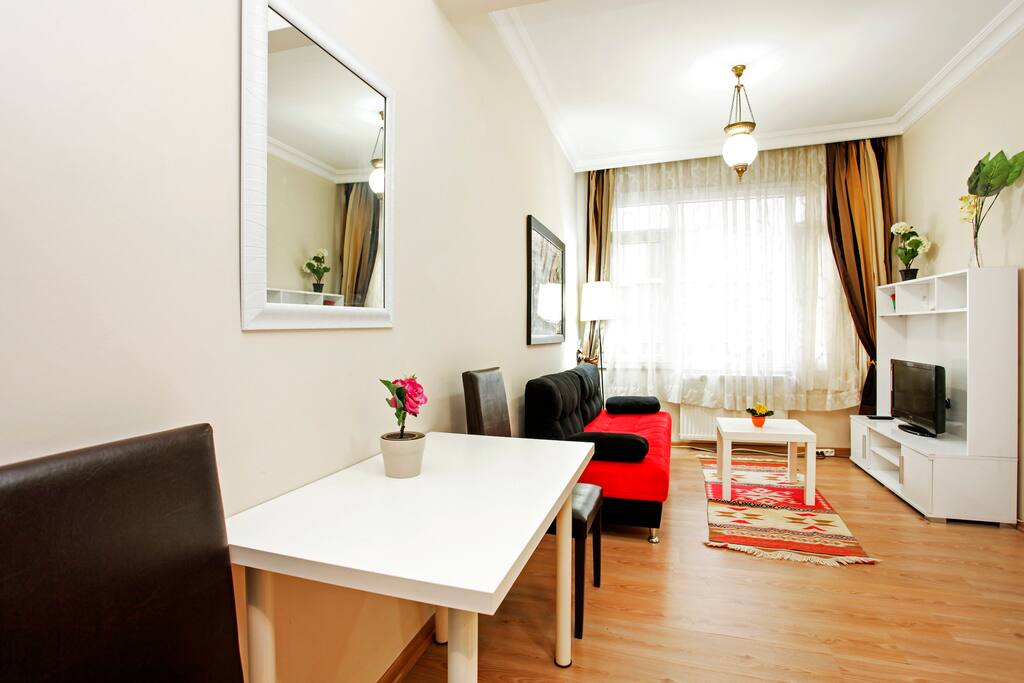 LUXURY FLAT WİTH 3+1 ROOMS KADIKÖY
LUXURY FLAT WİTH 3+1 ROOMS KADIKÖY
位于卡德柯伊,AFEW分钟的心脏。从港口,地铁,都城,公交车,tramwayetc.easy访问欧洲方面,非常靠近鱼市场走,市场,电影院,咖啡馆,酒吧和热spots.7人可以留easily.The平了所有的厨房UT
Located at the heart of Kadıköy,Afew min. away from harbour ,metro,metrobus,bus,tramwayetc.easy access to the European side,very close to fish markets,markets,cinemas,cafes,bars and hot spots.7 people could stay easily.The flat has all the kitchen ut
---
---
---
---
PLEASE turn off the gas,water and electric when you go out.close the smoking,. we clean the flat before the guest check in. and we do not do cleaning until the guest check out.
---
灵活
距离旅程开始至少24小时取消预订可获全额退款。如果距离旅程开始不足24小时取消预订,将扣除首晚房费。
---
---
---
Stayed at this lovely apartment for 10 days. The host Feyzi was very kind and friendly and ready to help as much as he could. Small cosy place very good for families. Nice location with plenty of shops, with easy access to local transport.
---
The rooms of the flat are small but cosy and everything is quite clean. Feyzi and his sons were very nice and helped us when we had a problem (1 key was wrong and they were there in about 3min. to change them). Communication on telephone or airbnb was without problems. Wifi, tv, fridge...everything works well and the neigboorhood is very quite but its also near enough to the bar and shopping areas. A little tip for feyzi: write on the inside of your door where to leave the keys when somebody is checking out. A little tip for the guests: taxi to airport Atatürk costs about 80 Lira (27€) and you are there in about 1 hour. If 4 people travel with on taxi I guess its more comfortable than taking the ferry and/or bus( specially if you leave early in the morning).
---
Feyzi is a good, welcoming and accommodating host. The place was easy to find. It was well described and is a good place to stay in for a short time. It is very conveniently located. Just a small point regarding the description of the apartment - it is written in Turkish and the translation into English is not so good - it would be more helpful if written in English
Hello Annika Thank you for your opinion.There are broom and vacum cleaner (URL HIDDEN) give you if you ask for it. when you come you looked really exhauested so ı did,t have time to tell you about it. There were glases knives,dish cloth sponges, but somtimes eople take it a way by mistake. so ı can not check peoples suitcase. but of course it is not your problem.Thats why ı visited you asked if everything ok.ı wish you could have told me about it.. ıif you come again ı will give you better service Best WİSHES
---
Feyzi was helpful and kind the times that we contacted him to ask questions and when we met. We did not have any problems with Feizy and found it fairly easy to get in contact with him when we needed and when we asked for anything he supplied us with what we needed. The apartment was further away from the ferry port than we thought and it wasn't as clean as what we had hoped for but everything else was ok. The description on the website is not in English so it was hard for us to understand and know what to expect. Overall, we found that the apartment was good for the price and was what we needed as we weren't there a lot of the time and mostly out during the day.
---
Feyzi was very kind and helpful for the whole experience. It wasn't too hard to reach him when we needed him, but we didn't have any problems in the apartment at all. It was a bit smaller than I expected but reasonable for the price and kept clean. Close to most things in Kadikoy but a bit quieter area, and just a very short walk to the busses and ferries. The only thing that unsettled me was when Feyzi asked for a 200 Lira deposit at the start and for me to sign a contract with my personal information. He said it was required and I don't know the laws, but its something I know is a big no no with Airbnb in general. I was very cautious, but Feyzi returned the money and proved to be a man of his word. Definitely made me uncomfortable but in the end everything was fine.
---