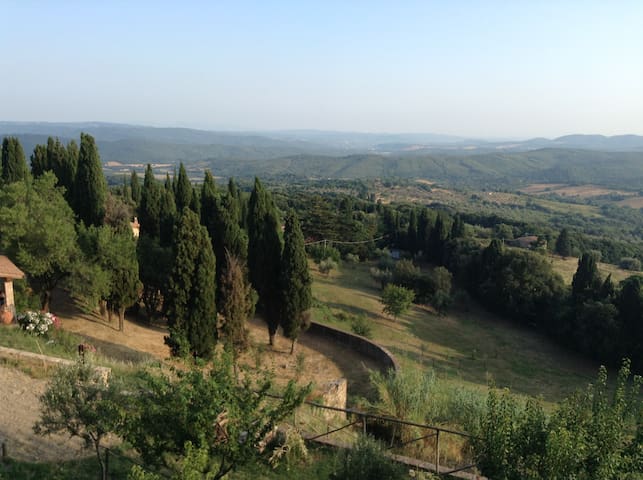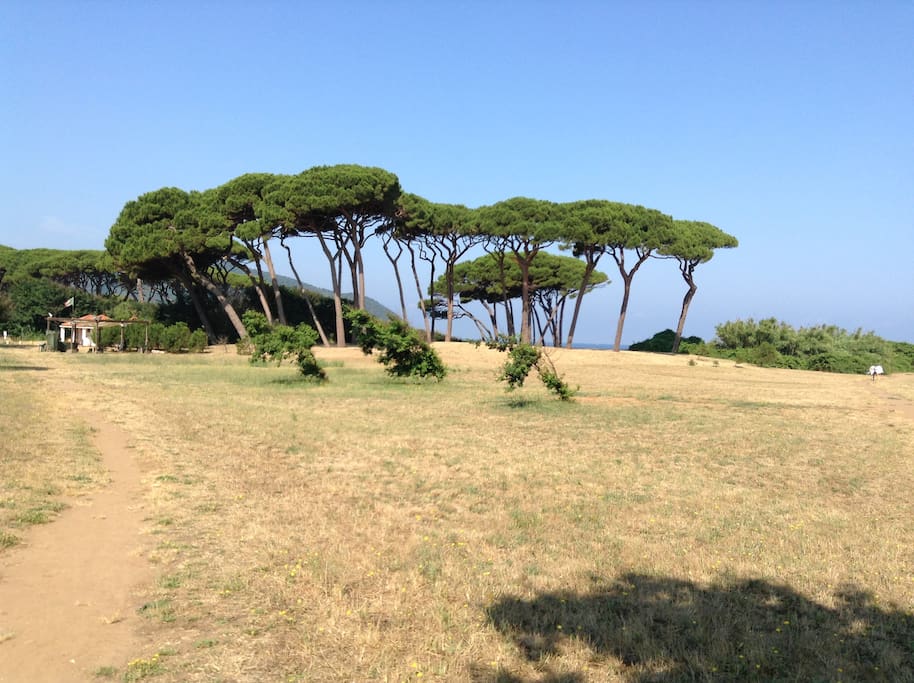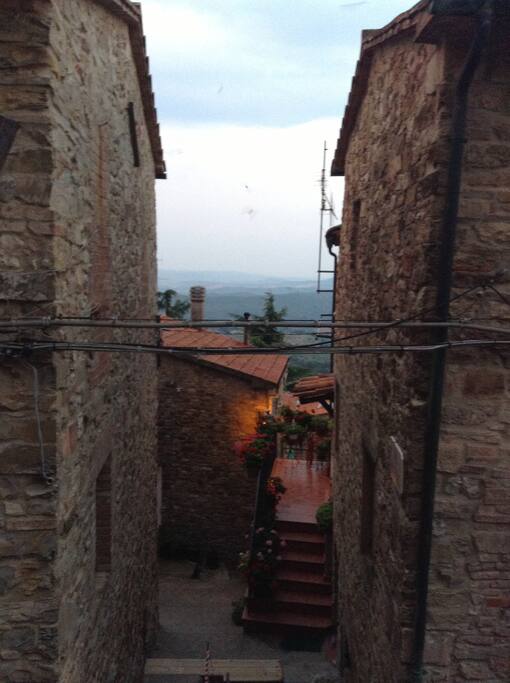 A terrace in the haert of Maremma Tuscany
My apartement is at the beginning of Maremma plunged in a wonderful panorama, it's near the way of wine and it's in a central position to reach the most important locations of Tuscany for instance Volterra, Pisa, Siena, Bolgheri, Firenze and so on. The apartement is located in a private residence, whit swimming pool, car Parking and a little exclusive garden.
You will find also a big terrace whit a gorgeus panorama where You can have breakfast, lunch, dinner and so on.
房源
My apartement is perfect for a family (4 people) : is composed by living-room with little kitchen ,badroom and bathroom with shower. A big terrace with a tent and a little garden downstair where rest and lie to the sun..
At Your arrival you will find some foodstuffs for the first necessities, after in town ( 10 minuts faraway by feet ) there is everithing that You could buy.
In Monteverdi,nice medieval town with narrow streets and beautiful panoramas, there are restourants, pizzerie, bar, bank, pharmacy, post and so on. People is very friendly and cheerful.
---
Alma's place is a lovely small and clean appartement. From the porch we enjoyed a magnificent view of the tuscan landscape. Nearby is a pool which can be used for free. The neighbors are friendly, decent and helpful. Monteverdi Marittimo is a nice little village with two grocery stores, a pizzeria, a gelateria and a pharmacy. Reaching bigger supermarkets, restaurants, stores and the beaches in Castagnetto Carducci or Donoratico it takes about 30min by car. Via the highway cities like Pisa or Piombino and beautiful beaches around the Gulf of Barrati can be reached within one or two hours.
---
This apartment really has an amazing view from the big terrasse, where we spent most of our time. Except when we used the pool, with even more excellent view of the valley. Or when we went to the amazing, small city-centre of Monterosso Maritime, just 8-10 minutes walk from the house. The local store Mucci is really worth a visit - here you can taste local cheese, meat or just buy what you need of local food. There is lots of sandy beaches within 20-40 minutes drive, and if you like bicykling - the roads in the area are perfect for that purpose. The appartement is not so big, but we were 4 adult people, and we had no problems staying. This is really value for money!
---
Alma's apartament is nice and tiny, full of artworks. It has a big terrace with astonishing view. Maybe the apartament is a bit too small as for Four persons family but we enjoyed our stay. There is a beautiful wild nature around, nice swimming póol. 30 minutes drive to sea and beaches. Recommend for everyone.
---