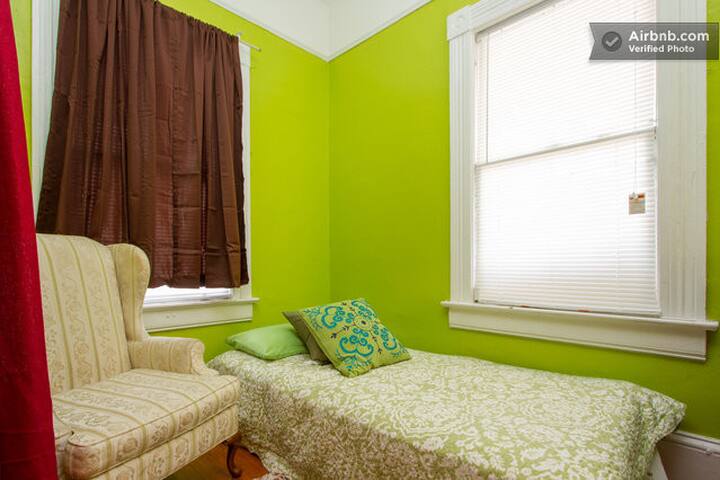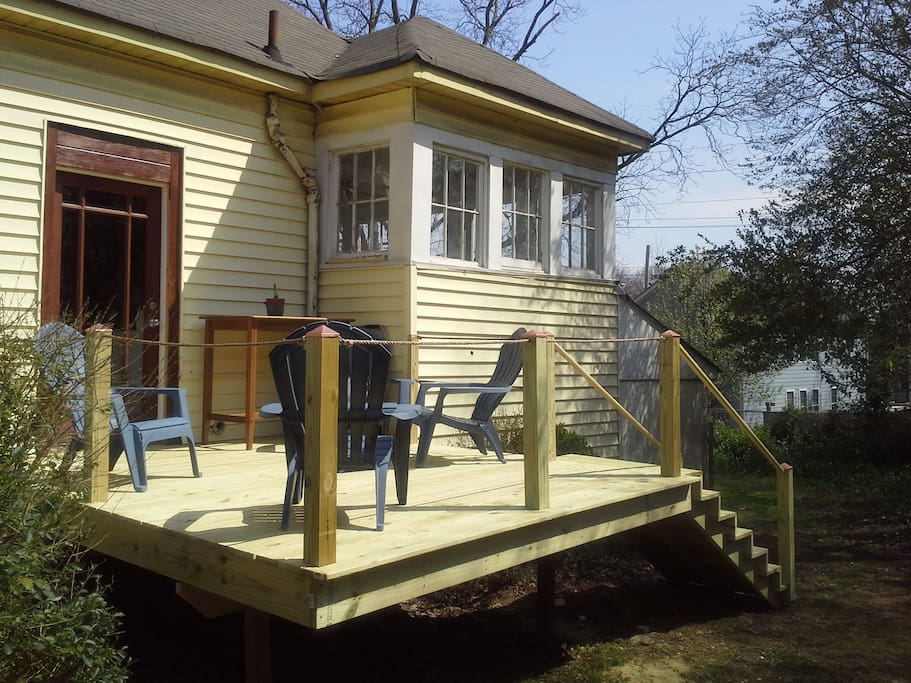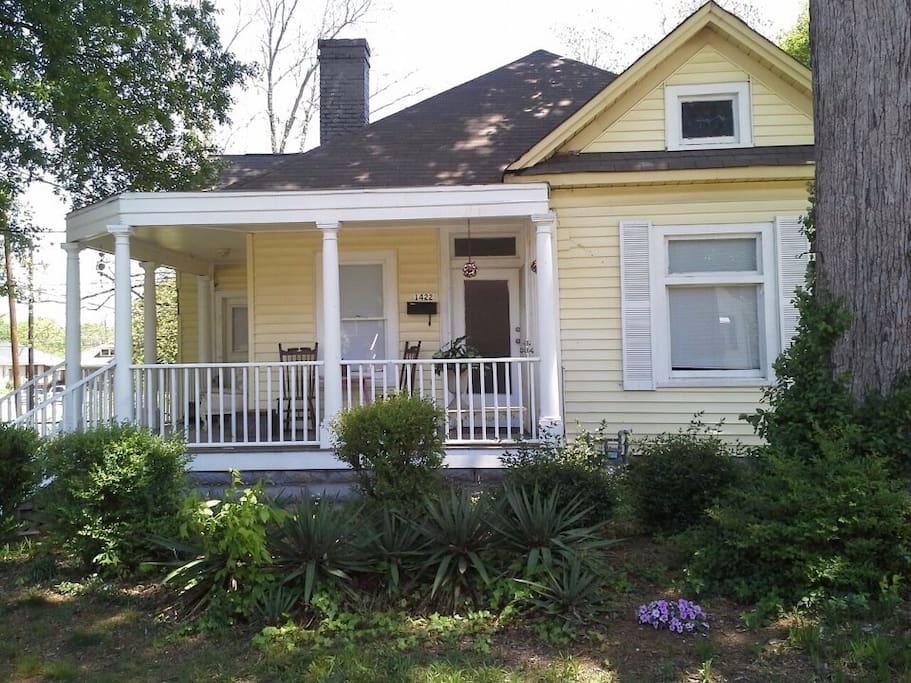 Private room with Single bed and cable TV
This home has 6 bedrooms Nice size kitchen w/ gas stove, dishwasher fridge with /ice dispenser in door. Washer and dryer included. Shared Kitchen and two bathrooms with other guests from around the world. Hostel Style Home
房源
This home has 6 bedrooms 2 baths
Bedrooms have either a twin, full or queen size bed .
10 foot ceilings and original hardwoods throughout. Beautiful original fireplaces and moldings. Nice size kitchen w/ gas stove, dishwasher fridge with /ice dispenser in door. Washer and dryer included. Large front porch, great for relaxing or entertaining.

The house is situated in the Capitol View neighborhood, which was established in 1912 and contains a charming array of craftsman bungalows and queen anne homes. There is a private driveway for parking and a partially fenced backyard. Within walking distance to beautiful Perkerson park just blocks away w/ a creek, tennis courts, pavilion, playground, splash pad, basketball courts, baseball fields and a jogging track. A convenient 10 minutes from downtown/midtown or the airport, and just a 10 minute walk or 1 minute drive to MARTA.
3 min walk to Marta bus stop. House is close to Marta train and buses. Minutes from downtown and nightlife around Atlanta
All linens and towels are provided! Plenty of parking. you will have Free access to all the amenities such as wifi, laundry, Cable, DVDs/TV, dishwasher, internet, and culinary tools (plates, knives, cookware, etc).
House is close to downtown.
---
We never actually met the host Tim but he did communicate well with us. Me and a friend from college stayed here for one night for a concert. It was in a slightly rough part of town but it seemed to be safe. Definitely a decent place with a decent price. It was not luxurious by any means. The pictures on the airbnb were a little deceiving as the place was not as nice at it appeared in the photos. There are two or three people that live there full time that are tenants. They were very nice and welcoming.
---
The place was located close to the main intersection and the interstate highway so accessing it was easy. The entry is secure with multiple levels of locks. The house itself is good. We stayed in one of the bedrooms. I believe it has 4. One of the baths is older but the other one is new. I'm not sure of the insulation as the night we spent there the weather was mild and our bedroom was in the centre of the house. Good place to stay for a few days when you are looking for an affordable price in Atlanta.
---
This was my first experience with Airbnb. the host was nice and had cats and dogs with a warm welcome (tifft ave) . We arrived at night via public transportation and went out for drinks after we checked in 1030 pm. Only suggestion I have is take a cab after dark, I don't think this is a good part of Atlanta and didn't feel safe waking to public transportation
---
I enjoyed my overnight stay at Tim's. I didn't actually meet him but he was very accessible and responsive via text messaging. The room was nice and the bed comfortable. The other guests staying there were nice and friendly, as were the few residents I saw in this quiet neighborhood. This place is very convenient when you're seeing performances at the Lakewood Amphitheater, which is only two miles away.
---
Strictly speaking it is a hostel. A small house with a few rooms, a common kitchen and 2 bathrooms. The place is ok. There's wifi, a washing machine, and a micro-wave. Far from the city center but close bus stops and about 10 minutes from the metro station. I haven't met Tim in person but he answered me rapidly and was very helpful. My only remark is that the house was not very clean and it could use some professional cleaning service once a week, as well as a thorough renovation of one of the bathrooms. Nevertheless it is reasonable for its price and I recommed it.
---
I am a very relaxed and easygoing and open minded guy looking to host people and make new friends around the world. I have always wanted to work in the hospitality industry since I was a kid it was a dream of mine to own my own b&b. I lived in my home on Tift Ave for almost 15 years. I have hosted many friends and travelers from around the world in my historic home. Now that I found out about AirBNB, I am opening my home to you. I now have five properties close to downtown Atlanta three in historic Capital View neighborhood and two in Historic Adair Park neighborhood. they are both very close to downtown and walking distance from the marta train station and bus stops so Its very easy to get around the city without the need for a car. Several of the homes also can be booked entirely for larger groups.I also have many hostel spaces available great for travelers on a budget. I have male and female dorms. I love to share travel stories drink good wine and eat good food. I like almost anything as far as food goes and red and white white alike as well as a good beer. I really don't have any major rules just be a polite guest as I will be a great host and even show you around if you need me to. I also love the outdoors and know some great places to hike in Atlanta. I also love to cook, drink wine or beers and eat good food and have a Nice large kitchen for you to make yourself at home in as well as each house has a great private backyard and fire pit and large front porches, I live on Tift Ave has 4 outdoor cats and a small dog Alvin you will love. My other properties do not have any animals unless a guest happens to have one.