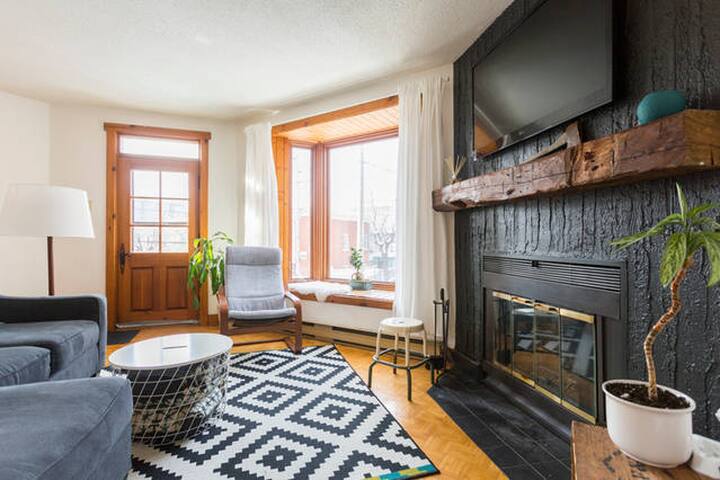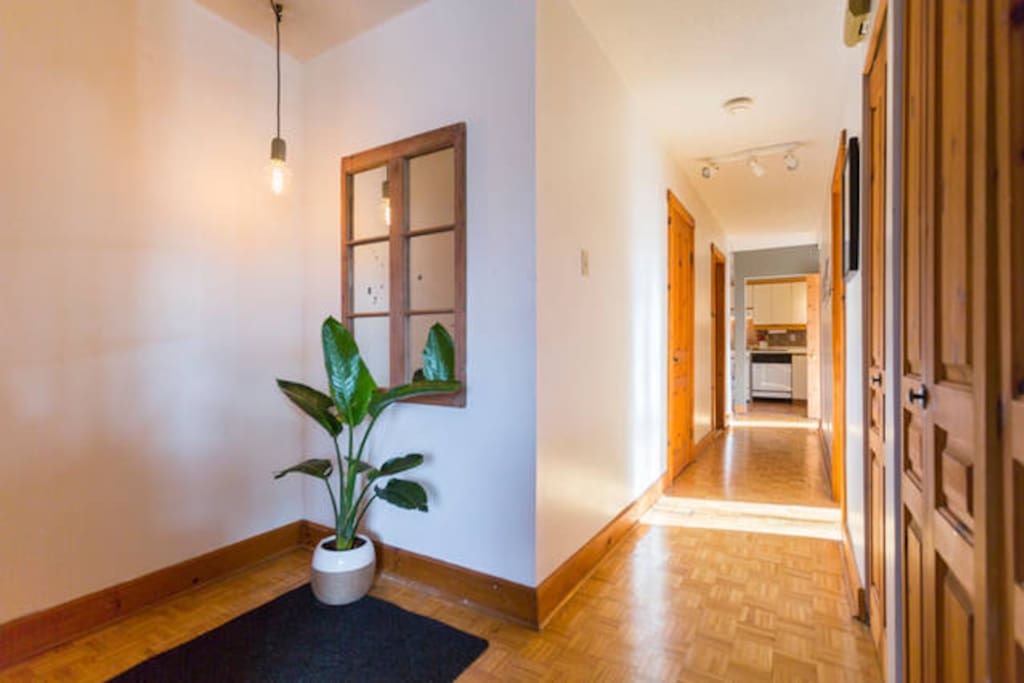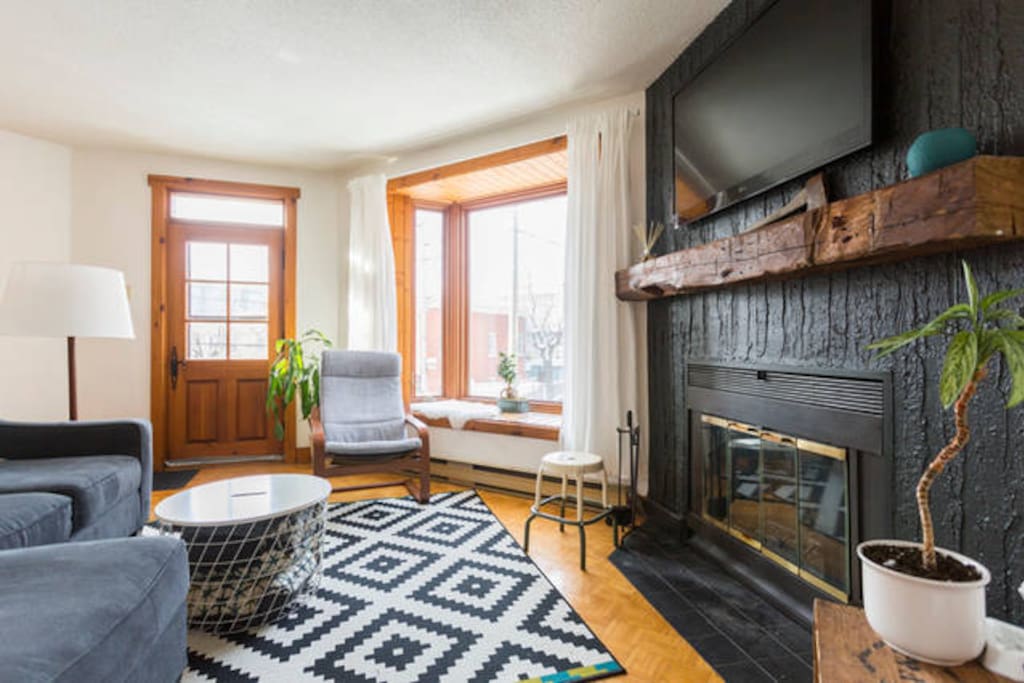 Hi!,
I really LOVE my apt.
Close to everything. Great neighborhood. Very cozy, Quiet , functional, Sunny!, comfortable and fun.
Well stocked kitchen. All appliances work well. 8 minute walk to mt royal metro.
Trust me, you'll love your stay.
This is, in my opinion the best area of the best neighborhood in Montreal. It is quiet and residential, but a block from all the action. Close to the metro, a block from an amazing big park. There is a craft beer store less than a block away ;)
About 8-10 minute walk from Mount Royal Metro. EVERYTHING is within walking distance. And close. Grocery stores, convenience stores, amazing restaurants and bars, art gelleries, shopping, you name it, it can be found within a 10 minute walk. Parking around my apartment is simple. I park ont eh street and have never
---
---
Id prefer if shoes were left at the door.
Aside from that, treat my place as if it were our place ;)
---
We loved Neil's place! It's a fantastic location with tons of shops and restaurants in close walking distance. The apartment is roomy and in a great location on the corner of a tree lined street. It was fun to have tea on the balcony and watch people walking and cycling through the neighborhood. A bike share dock is directly across the street, so bike rides are another great way to explore.
---
Neil was very accommodating and prompt in responding, but we were very disappointed with the cleanliness of the apartment. It is not what I expected.
Hi Griba, I am really sorry the apartment wasn't what you expected. I cleaned it as always before you came and I thought it was clean, but I guess it wasnt up to your standards. That being said, you are the first and only person to mention they were not satisfied and that the apartment did not meet their expectations. I will make sure to take your criticism to heart and keep the place as clean as I can.
---
Hi! My name is Neil. I an a born and bred Montrealer (anglophone but perfectly bilingual). I live in Montreals Budding hipster haven Le Plateau Mont Royal. I just moved into the most amazing apartment and I have an extra room which I am hoping to rent out to interesting people…
语言:
English、Français、한국어