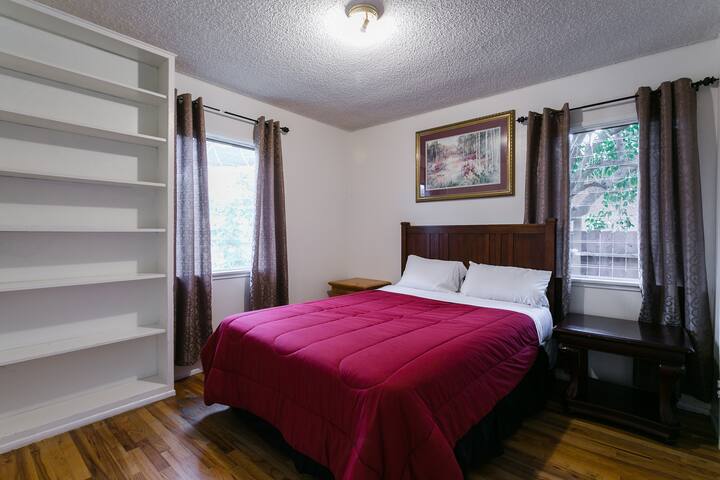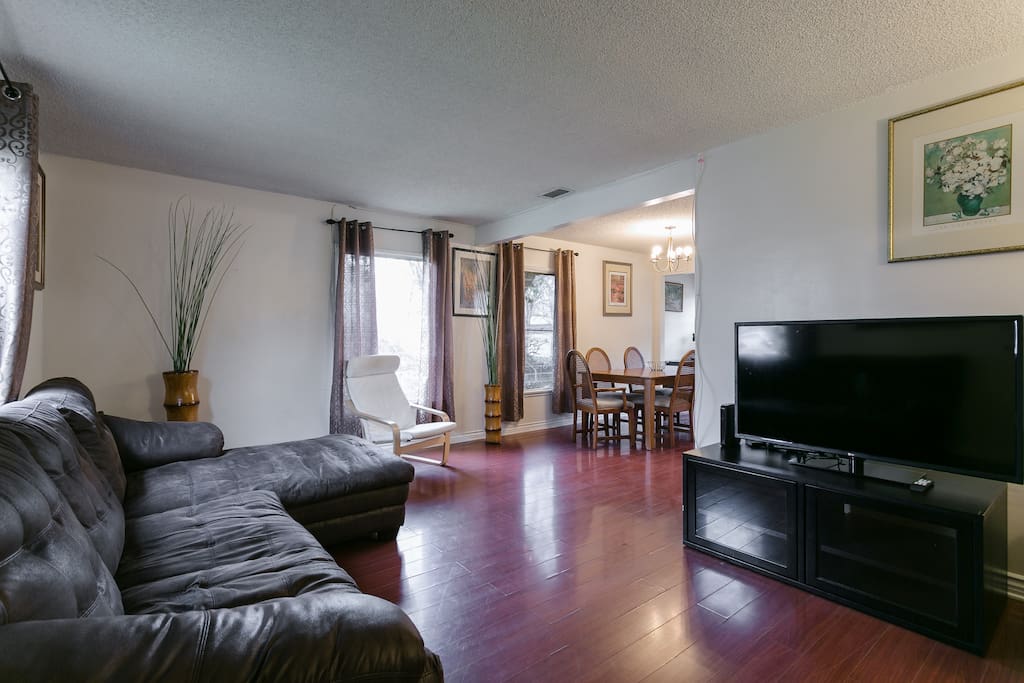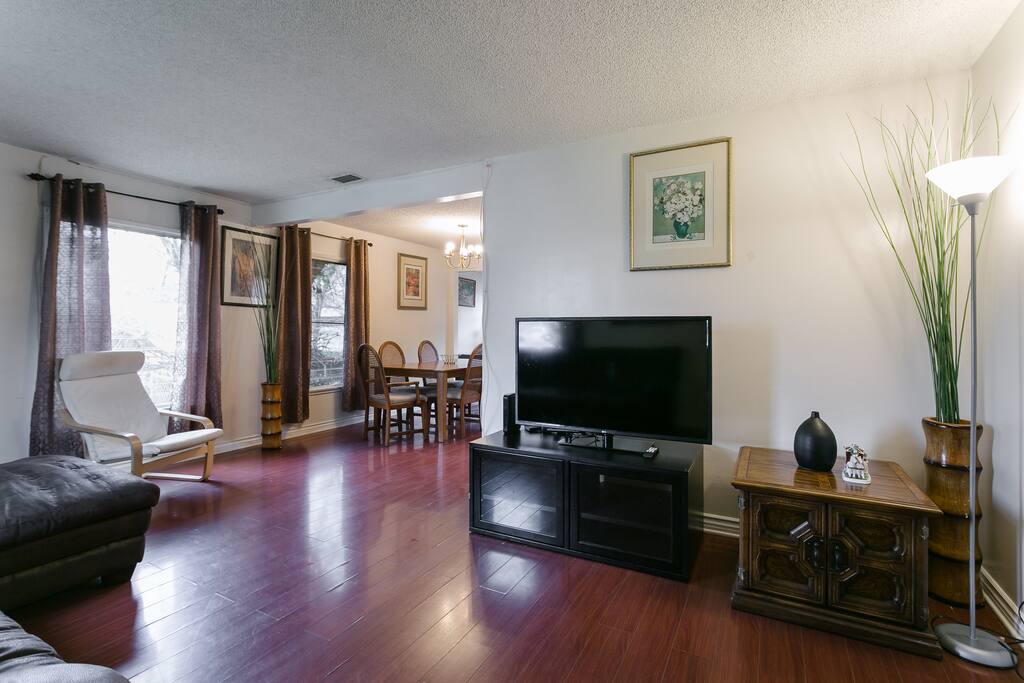 This 3 bed 1 bath is a perfect getaway home! It is a Cozy, beautiful home with a true ultimate comfort zone. Located in Van Nuys CA, 10 minute drive from Hollywood and Beverly Hills. It includes all the amenities, Kick back and watch tv on a flat screen with cable and enjoy the wifi internet.
---
Upon arrival Mikey gave me someone else's number to contact which kind of caught me off guard as I was expecting to be talking to the host pictured. No one had bothered to clean up the yard at all as there was trash, an old belt, and plenty of weeds and an uncut lawn out front. I could barely recognize the house because there were cars parked out in the front of it. So the parking space mentioned wasn't actually available for use. The wifi was out for a number of days in which we had to wait for someone to come out and fix it and the water pressure in the shower was super low which made showering nearly impossible. It seemed that there were more bugs inside the house than outside. The home only had a handful of utensils and dinner ware which wasn't in good shape and dirty so we had to buy paper cups and paper plates. The gas stove had no cover or fan over top of it so we decided on not using the stove to cook especially since all of the fire alarms were missing and not in place. Mikey also showed up unannounced and was peeking through the windows until I had to go outside and introduce myself which made me a little uneasy. After being in the place it had gotten to a point where I was uncomfortable sleeping without sweatpants and a sweatshirt due to the fact that I wasn't even sure if the beds were taken care of properly. There were only about two rolls of toilet paper left for us to use. The door to the room I slept in did not close so unfortunately I didn't have any privacy and my door stayed open. The "property manager" I was communicating with promised a return check for one day and when asked about it, she took about a week going around the question as to when it would be sent and come to find out she was actually black mailing us for a good review saying "Give me good review promise your one day refund dont worry..." Overall an unpleasant experience. 1/10.
Mr. Stewart, I apologize my home didn't meet your expectations as I wish you told me or the assistant the problems while you were a guest, that is the whole point of a host. That is the reason why I had my assistant call you is because I was out of town at the time and he is the guy to go to for any problems, but it seems like you can't handle talking to an assistant. The wifi was out because we rebooted the router like I told you because we do that for every guest that comes over, due to suspicious activity. Like you mentioned, I sent someone over to fix it no problem so that isn't really an issue. And for you to tell everyone that I was " peeking" through windows is unacceptable, as I would never do such a thing. Please do not make up stories Mr. Stewart. Again For you to say we promised you a check for a good review is also another made up story. If you can see below and and even on top I have many good reviews with people very happy, and I also have people who write essays with many stories. Again I apologize you were unhappy with the place and wish I knew earlier, thank you Mr. Stewart
---
This house is very much as pictured. It is as the host described, "vintage Van Nuys". It has lots of space and is very comfortable. Unfortunately the heat was found to be broken when I arrived. I notified the host who answered promptly and had his maintenance man there within 15 minutes. The host, Mikey and 2 of his employees were constantly checking with me and when it became apparent that the problem could not be fixed, they moved me to another property that was close by and great. Mikey, (the host) even called later to check and make sure that I was settled and happy with the result. Appreciated that. Thank you Mikey and Elisa!
---
My stay here was absolutely INCREDIBLE! the house is even more spacious than in the pictures. Plenty of storage space, everything was spotless, neighbors are great, he made checking in super easy, FAST & detailed responses, and the owner is super attentive to our needs. The backyard was huge! Garage space for the. Cars as well. A stay here is a guaranteed great experience ! Thank you Mikey!
---