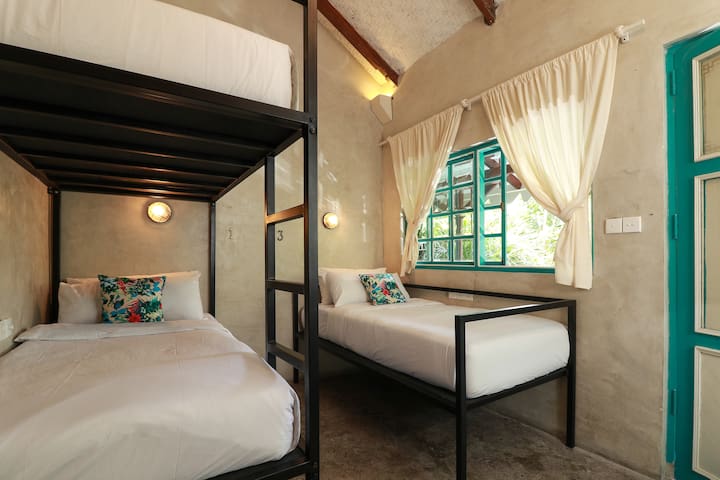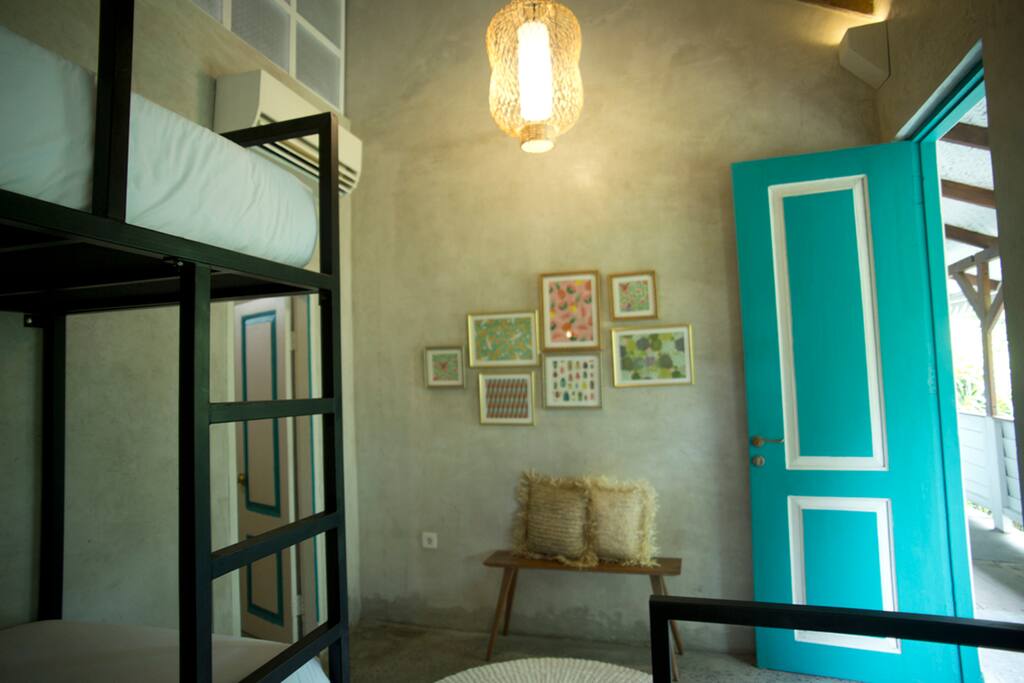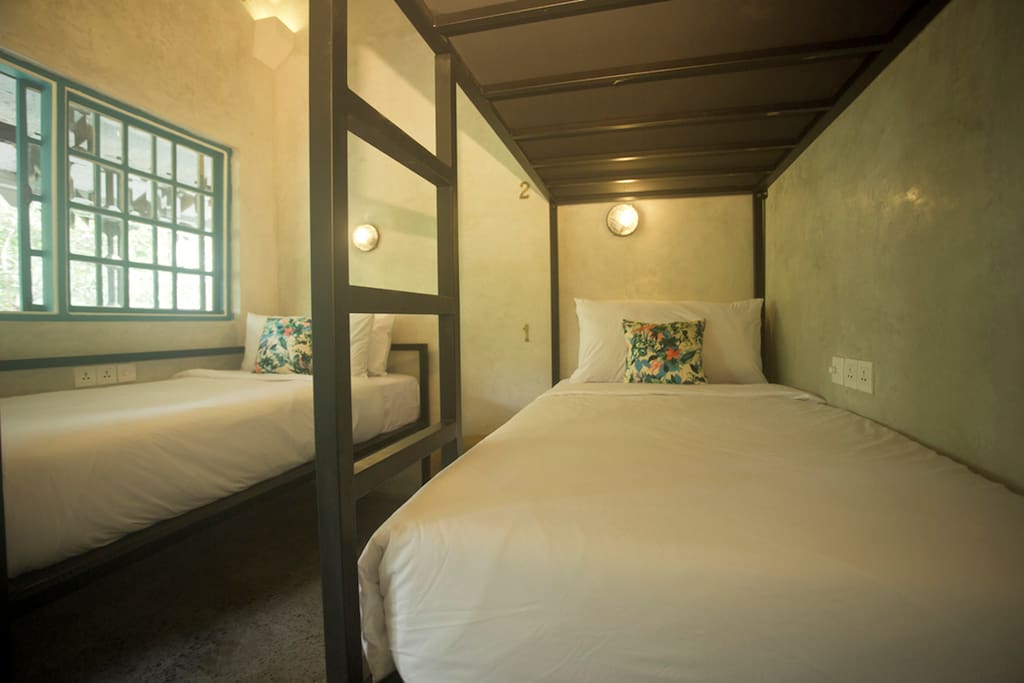 Private Triple Room Ensuite
---
---
---
* Check in: 02.00 PM.
* Check out: 12.00 PM.
* Cafe opening hours 7am - 11pm daily
* Towels and Keys deposit will be on IDR. 150,000.
* To extend your stay please inform 24 hours before.
* No smoking in the room.
* Not suitable for pets.
* No eating and drinking inside the room.
* Not suitable for children (0-12 years).
* Room will be cleaned between 10-12am daily, if one of the guests is still sleeping the room cannot be cleaned.
* Sheets are changed every third day.
* All power outlets are 220v.
* Laundry service is available on request.
* Motorbike/ Bicycle rental is available, rental agreement, provision of driving license, deposit and payment is between the guest and the rental company directly.
* Kosta does not take responsibility for any kind of liabilities on direct rentals between guest & vendor.
* Have fun, party hard, sleep easy. Kosta's quiet time is 11pm to 8am.
* AC will be switch off automatically at 10.00AM.
* Kosta runs on a solar panel hot water system please save the island by conserving water.
* Dispose of toilet tissue and other bathroom rubbish in the bins provided. Do not flush down the toilet.
* Kosta is not responsible for personal money and belongings for any injuries sustained on the property or whilst using any rental equipment provided directly or by a preferred partner.
* Guests should remain decent and respectful to others at all times. A god attitude goes a long way.
* Guests must inform us for any bad news and tell the world for the good news, enjoy your stay.
* Bali is the Island of Gods, please respects the temple areas, respect the culture and respect each other and this island will respect you more.
---
---
---
---
Welcome to the Kosta family, we are happy to invite you to Bali to share the magic, culture and spirit of one of the world's most incredible tropical holiday destinations.

Kosta is a brand new unique homestay in Seminyak, a down to earth urban surf lodge owned and operated by professional surfers for travellers and adventurers seeking more than just another hotel experience.

Perfectly situated with access to neighbouring Canggu and only 20 minutes drive from Bali airport, Kosta is tucked away in the quiet suburbs of one of the most desired locations on the island, close enough to the heart of the action but just far enough away from the hustle to give our guests a peaceful and quiet sanctuary to call home.

As travelling surfers we understand the need to find relaxing mellow places to stay, a good vibe, good food and hosted by people that can patch you into exactly what is going down with the latest information and tips on what's happening in town. At Kosta we believe in our community, to share the experience of travel in relaxed and unpretentious surroundings, an opportunity to meet likeminded individuals and to develop long-lasting friendships with people from around the world. Our philosophy is simple, we provide beds for nomads, with beautiful surrounds, local knowledge and all in an inspirational part of the world.

The Kosta property is recycled from old houses in Bali and our focus is on sustainable and responsible eco-travel. Our two-tiered living quarters provide guests with a comfortable view over lush gardens and our pool area with the neighbouring two floor house being the hub of our activities with a first floor cafe and upstairs space perfect for chilling in day and night.

Whether you're heading to Bali to surf, to party or just to relax we have your needs covered and guarantee you'll have an extraordinary experience. We're excited to have you join our family!

Check into Kosta and check out the best surf and lifestyle destination in the world.