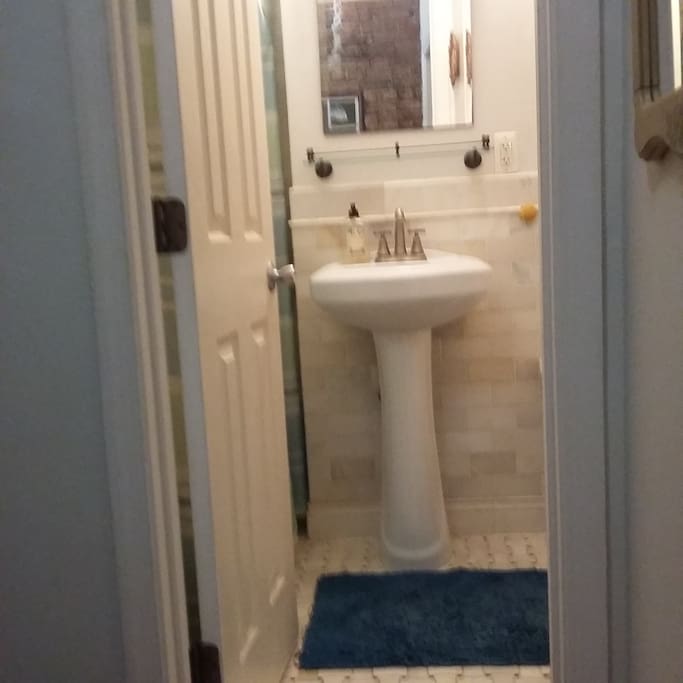 Room Available in Bloomingdale, Washington DC
Spacious furnished room in Bloomingdale. Walk to Red (NoMA) or Green (Shaw) Metro stations. Bus lines to US Capitol, Chinatown, Dupont Circle, Downtown DC. BikeShare & Zipcar nearby. Close to Big Bear Cafe, Bars & Restaurants. WI FI is available, We do have a dog who is very friendly. Also we have a visitor parking permit in case u need to park in the neighborhood.
---
Pedro was a great host! I was in D.C. to take the bar exam and his place was perfect for that. It was quiet, the room was spacious, and there was parking available 24hrs/day! Pedro made checking in/out very easy and it was such a pleasure talking with him and his partner. Would definitely recommend.
---
I enjoyed staying at Pedro's house and would recommend it! Pedro and his partner are friendly and interested in getting to know you. They are genuinely welcoming you in their home, you are not just someone that rents a room. The room is clean, tidy, calm and the mattress is good quality. For those who need to sleep in pitch dark like me, i would recommend to sleep with an eye mask (the room has curtains). The rest of the house is nice and decorated with taste. You have access to the living room, dining room and kitchen during your stay. The house is 15min walk away from a metro station with 2 lines, you can easily get to the city center. The neighborhood is safe.
---