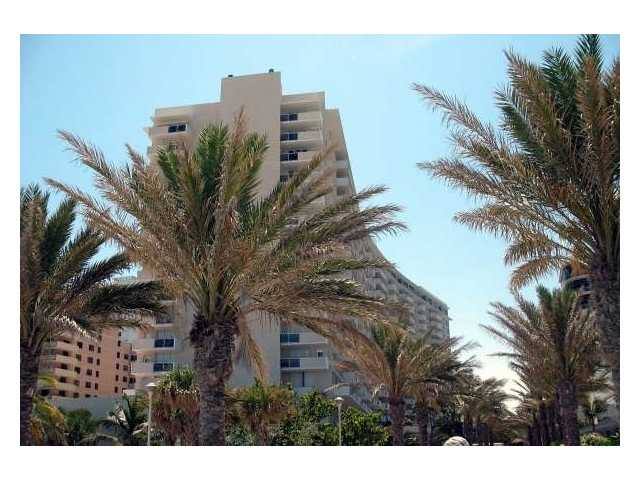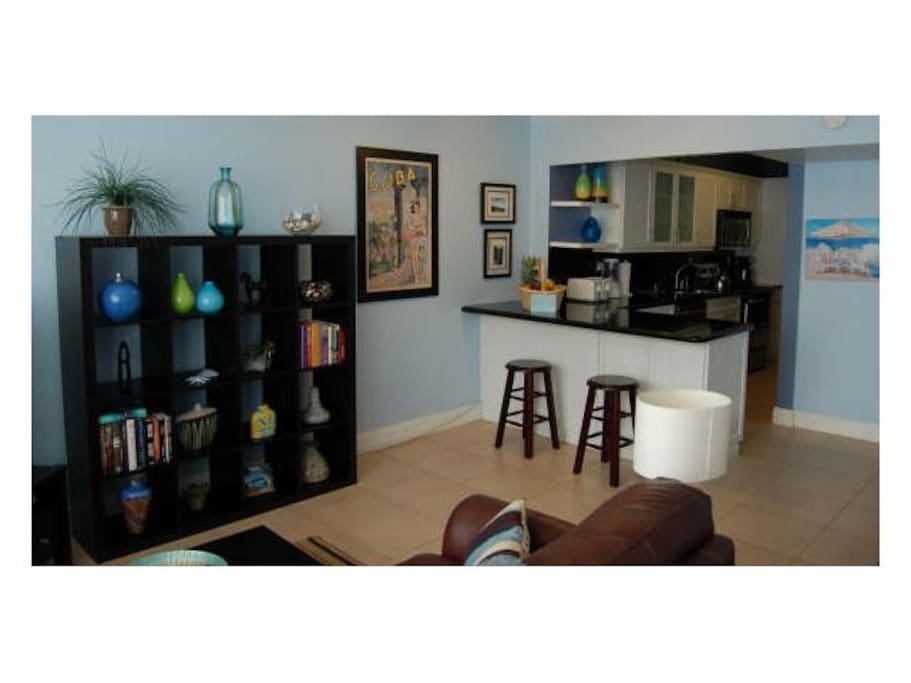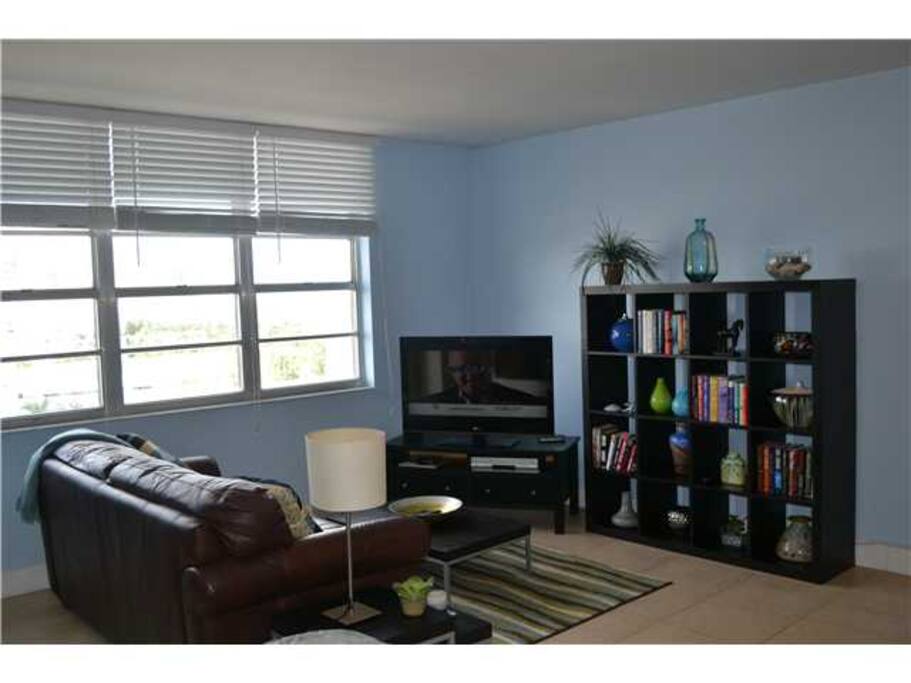 Super Cute Studio on the Ocean!
This Studio is centrally located where Lincoln Rd meets the Ocean!
Central A/C, SS appliances, view of the beach from the large window.
Flat screen TV and wireless Internet!
Summer rates!
3 weeks minimum stay
---
I stayed for 30 nights. I have no complaints!!! The beach and pool access was amazing! Security in the building made us feel safe and sound. The location is right in Lincoln Road mall! And there was a 24hour Walgreens right across the street that was extremely convenient. I highly recommend this studio for anyone!
---
EL DEPARTAMENTO SE ENCUENTRA MUY BIEN UBICADO, LA ZONA DE LA PISCINA Y EL GIMNASIO ESTABAN MUY BIEN. LA ATENCION DEL ANFITRION NO FUE BUENA, DEMORABA EN RESPONDER LOS MENSAJES. SUMADO A QUE ESTUVE CON EL DEPARTAMENTO EN SITUACION DE RECAMBIO DE VENTANALES Y NO ESTABA EN CONDICION DE SER HABITABLE DURANTE LOS 5 DIAS QUE SE DEMORARON. A LO CUAL ME HABIA INFORMADO QUE ERAN SOLO 3 DÍAS. NO TUVE NINGUN TIPO DE RECONOCIMIENTO POR PARTE DEL DUEÑO, SI BIEN EL SR. VIO LAS CONDICIONES EN LA CUAL SE ENCONTRABA. TUVE QUE LIMPIAR EL POLVO QUE GENERÓ DICHA REPARACION Y DURANTE ESOS DIAS SACARON TAMBIEN LAS CORTINAS QUE TAPABAN LA LUZ SOLAR. SIN TENER NINGUN REPARO, NI RESPUESTA POR PARTE DEL ANFITRION ANTE MIS MENSAJES ENVIADOS.
Dear Andrea, I'm really sorry you had a negative experience. As you may recall, I advised you immediately the day I was made aware of the window replacement. I believe I told you the building was under those repairs when you first contacted me, but at that time I didn't have an exact date. I offered you to cancel your reservation, and I was clear on the fact that there would be distress during the window replacement. I was told by the building the replacement would take 3 days, and I'm very sorry it took longer, unfortunately that was completely out of my hands. I did reach out to owner, but never heard from him. Again I'm really sorry you had this experience, but I made sure you were aware ahead of time, giving you the chance to find another place. I want to thank you for your feedback and wish you all the best.
---
Before going to Miami Beach, I thought the Decoplage was in the best location. Now, I am sure. I will miss my contemplation time on the boardwalk every evening. It is a bit noisy but it is the price to pay to be in the center of it all. We here the noise from the street and yes some Ferraris make noise!
---
The location is amazing and so is both the heated pool and the gym facing the ocean with direct access to the beach. The flat has a big kitchen and you partly have a view of the ocean from the window. The check in is really smooth and the people working and living in the house are very friendly
---
Hi! My name is Giorgio and I work in the Real Estate market in the Miami Beach Area.
Contact me if you need a place to stay in Miami Beach!!