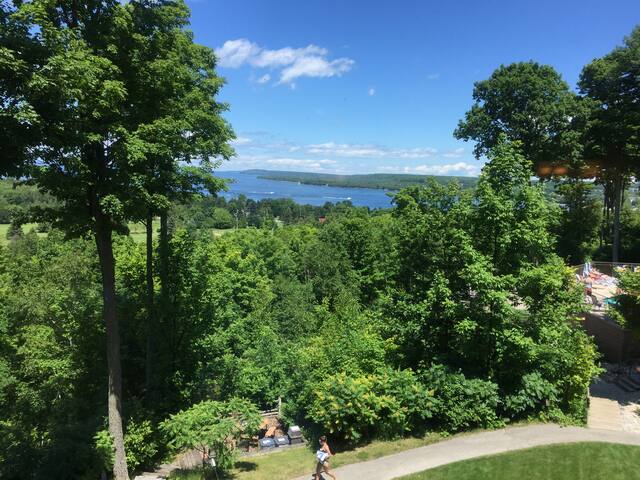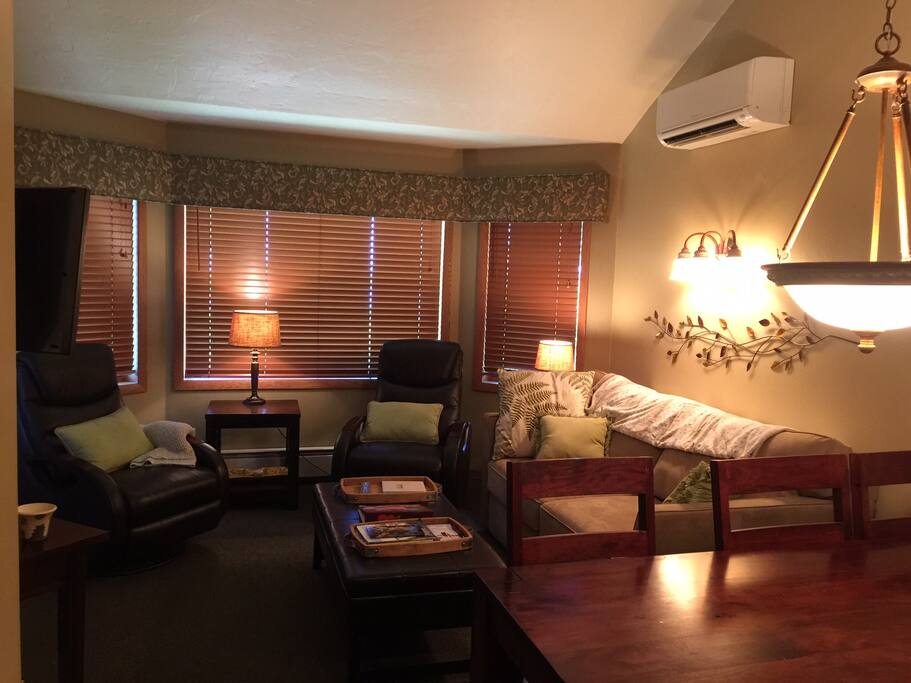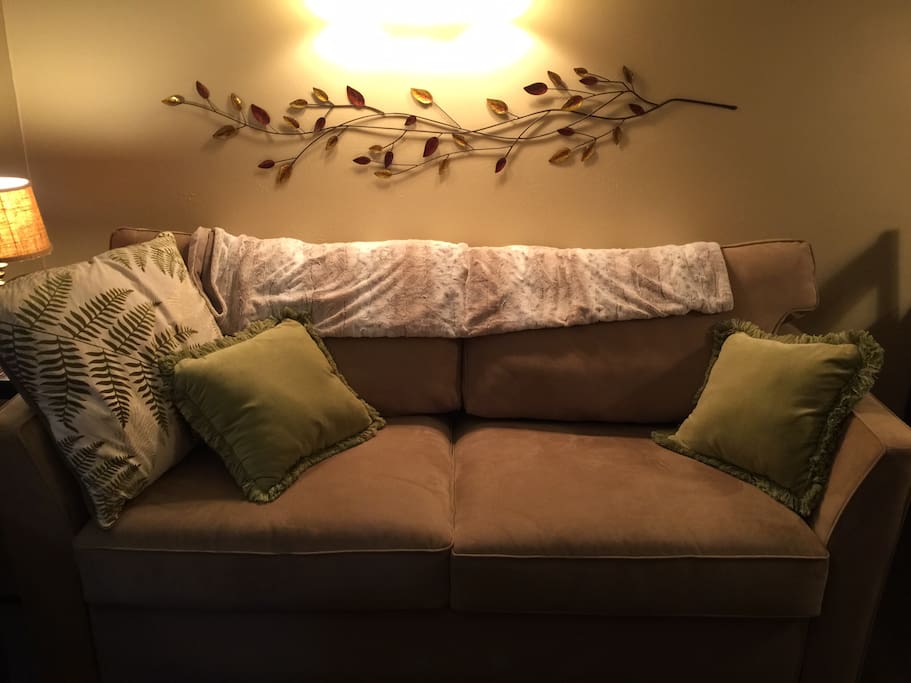 Welcome to the Leaf House, in beautiful Door County, Wisconsin. We are located at the Landmark, a full-service resort in Egg Harbor. Our unit in the Harbor Building has sweeping views of the bay of Green Bay. Three outdoor pools, one indoor pool, hot tubs in each building, playground, tennis courts, shuffleboard, basketball--nestled on 40 acres of wooded bliss set on a bluff overlooking the bay. The Leaf House has all your family amenities too: games, DVDs, comfortable spaces.
---
This is a beautifully appointed condo with high quality linens and pillows so comfortable that my wife ordered a couple for our own home. No detail has been overlooked -- plenty of towels, great local coffee and a fully stocked kitchen. The place was a little smaller than we expected which forced by 6 ft tall son to sleep on the couch. My only complaint would be the noise generated by the kids at the nearby pool. It is an acoustical phenomenon but when the wind blows off the lake it sounds as if the kids are swimming right outside the window when in fact they are more than 50 yards away. Loved the place, loved the location.
---
Stayed here with a few girlfriends for a getaway. This condo is located in a quiet resort. It was well-maintained and clean. All of the amenities we needed were there. The view of the lake is beautiful. The responsiveness of the host was excellent. This is located about 1 mile from downtown egg harbor. We were able to walk, but I wouldn't recommend the walk with small children or those with mobility issues as there is not an actual walkway. I would definitely stay here again. There are pools that are well maintained as well.
---
Cami provided us with such a wonderful experience. Everything was so well cleaned and organized. Communication was very clear and easy to understand. We couldn't have chosen a better place to stay.
---
The Leaf House was absolutely perfect for our vacation and the views were spectacular! I would recommend staying at the Leaf House to anyone that is traveling to Door County. The location was perfect for traveling all over the county then ending the day in the outdoor heated pool. Cami was an amazing host to work with and we couldn't have been happier! The Door County Coffee Co. coffee in the condo was definitely an added bonus! :)
---
Wife, mom, and fan of beautiful Door County, Wisconsin. We live in Green Bay, and have owned our little piece of the Door for nearly 15 years. We had our wedding reception there, and then purchased our condo when our children were young. We have so many wonderful memories--we would love to help you create your own! We always travel with our children, and look for hotels or condos we can enjoy as a family. As a result, we have added favorite movies and games to our place, have a big table to fit everyone, plus the added amenities of a full-service resort for you all to enjoy. I'll also share with you our favorite Door County family activities, giving you a vacation you will truly love!