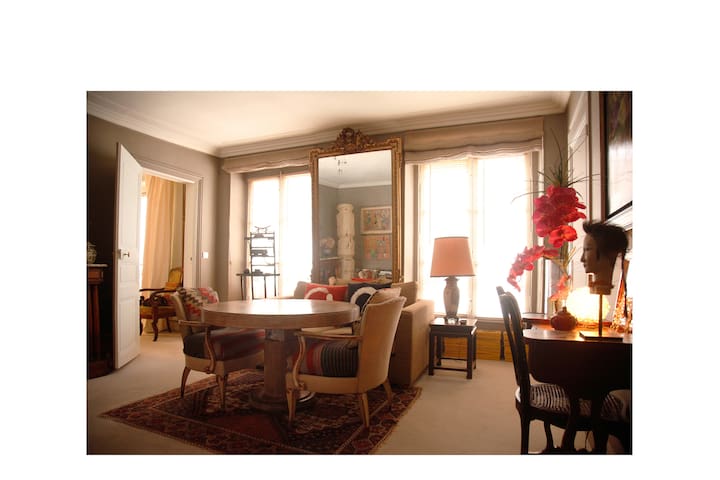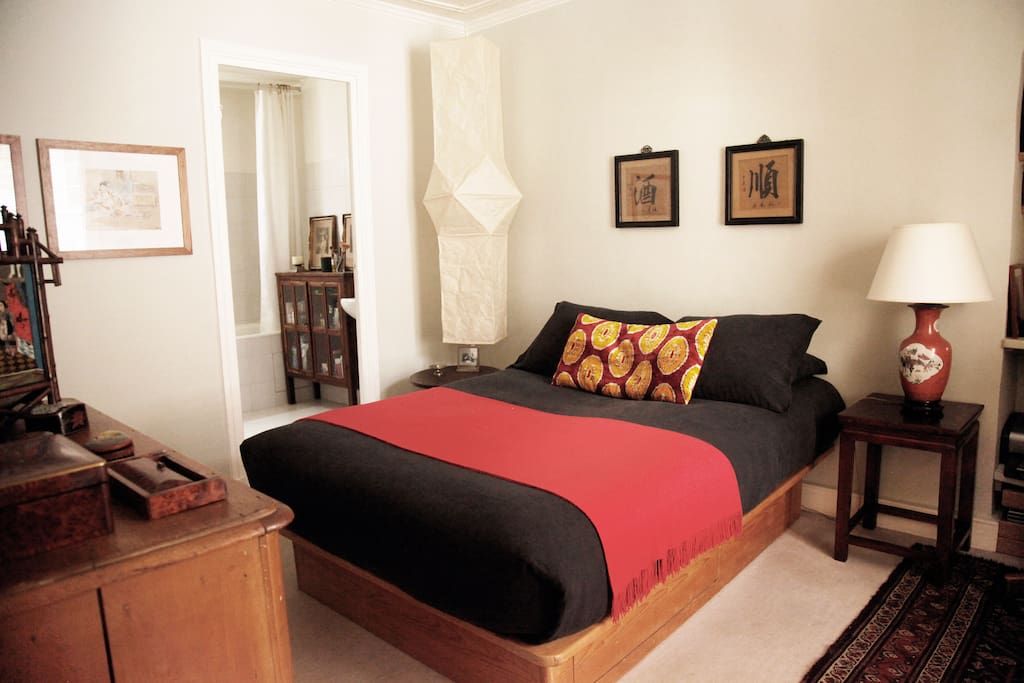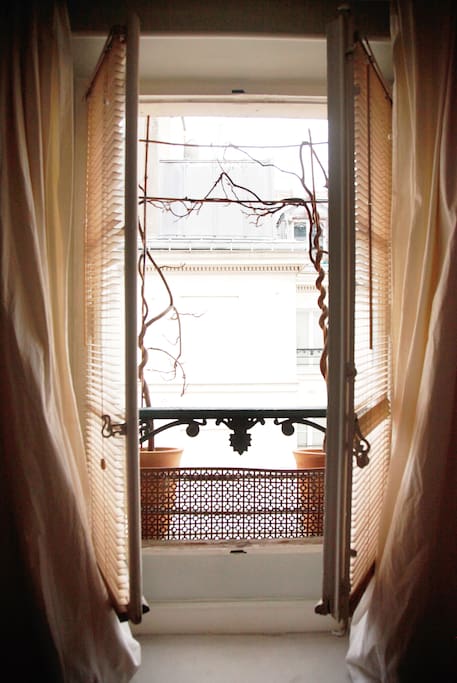 Un appartement typiquement parisien au coeur de la capitale dans le 1er arrondissement. Idéal pour un séjour romantique (entre la rue de Rivoli, la rue Saint Honoré, le Louvre et le musée d'Orsay) Très calme et confortable, aménagé par une décoratrice. Le cadre est posé, profitez, déambulez dans les rues et les jardins, flânez le long des quais et découvrez votre Paris insolite.
与房客的互动
Disponible pour vous indiquer les bons restaurants, bars, musées et tous ce qui est susceptible de rendre votre voyage agréable.
---
Sophie's place is amazing. It's in the perfect location, located a few minutes away from the metro, Louvre / Musee d'Orsay / Seine, the best shopping, and night life. Yet some how remains tucked away in a charming secluded courtyard. The apartment itself, is beautifully decorated, clean, and comfortable. Sophie went above and beyond to furnish it with all the creature comforts, food, drink, and everyday essentials. Sophie made us feel welcomed, and communicated well at all stages. We'd definitely stay here again next time we're here.
---
I chose this apartment because of its unbeatable location (steps away from the Tuileries gardens & metro station, rue St-Honoré & its iconic couturiers, Places Vendôme & de la Concorde, & the museums Jeu de Palme, Musée de la Orangerie & the Louvre) and because it did not look like one of those apartments that had been furnished at IKEA, all in white with 1 or 2 jaunty accent pillows. Little did I know I was walking into a living, breathing, moving Hermès scarf. The apartment is in a classically lovely Parisian building- just think of the neighborhood- through a couple of courtyards that removes it from the immediate bustle and noise of the street. It is exquisitely and carefully furnished and decorated, the home of a cosmopolitan and cultured woman. Which bring us to the host, Sophie. If staying in the apartment is like experiencing an Hèrmes scarf come alive, it would still be a strangely 2-D life without Sophie. Only she completed my Paris experience. She is a hostess in the very best spirit of Airbnb: willing to share her home, in the broadest sense of the word, to ensure that the guest has the best possible time. Profoundly thoughtful of my comfort, she was an invaluable resource as well as a most gracious hostess. As for Hermès, you could walk to their boutique (10 minutes, according to (SENSITIVE CONTENTS HIDDEN) maps, from the apartment) and buy a scarf for hundreds of dollars. Or you could stay with Sophie.
Dear Shane, thank you so much for your very nice commentaire about my apartement, Je suis très heureuse de t'avoir rencontrée, c'était un plaisir de te voir arriver dans la librairie admirer les livres (spécialement les Orientalistes) Reviens quand tu voudras, nous irons déjeuner chez les Italiens... Bon voyage, Take care.
---
Sophie's apartment was more than I expected; cozy, inviting and not lacking in any comfort that one would want. In other words, a great home away from home. It is centrally located and walking distance to main shopping and many attractions. Sophie was extremely kind and very attentive. She responded to any questions I had in a timely manner and was extremely accommodating with the many changes in my schedule. Her apartment is now on the top of my list for when I stay in Paris.
---
It was really amazing experience to stay in the central of Paris. This apartment has following advantages: -Excellent Location: the apartment is 1-minute waking distance from metro station, and is also very close to Louvre and all kinds of museums. There are also numerous good resturant nearby. Basically we walk to everything during our stay. -well furnished and decorated: The apartment is equiped with all necessary facilities including washing machine, dryer, towel heater shelf and all kitchen ware. The decoration is also elegant and testeful. -very nice host: Sophie is very kind and very helpful. She speaks good English and we comunicated well during our stay.
---
Sophie estuvo atenta al momento de nuestra llegada. Nos estaba esperando y dque jo la casa provista para atender los menores detalles. Por ejemplo, café, vino, agua y varios extras excepcionales. Si desean alojarse en un bello departamento que goza de buen gusto, calidez, buena ubicación y una anfitriona siempre atenta para brindar ayuda, este es el lugar. Es excepcional!!!!!!
---
So beautiful and lovely of home! So kind of Sophie! This is a house full of French style, books、magazines、printings、arts、plants……everything is amazing、charming. Sophie has prepared everything for us, tell our the way from airport to her home, by wine、food to welcome us, answer our questions, when I slipped in the bathroom and broken Sophie's glass of printing, Sophie care about if I hurt and didn't need me to pay for it , we all think this is our home in Pairs, so warm and comfortable. I celebrated my birthday in there, we love the home!
---