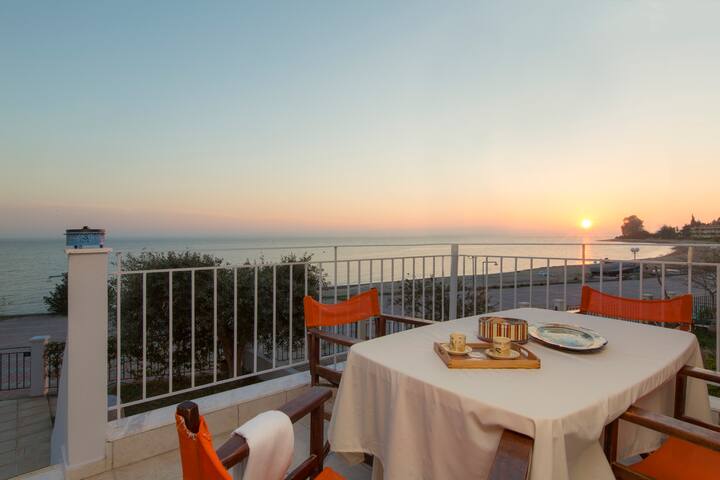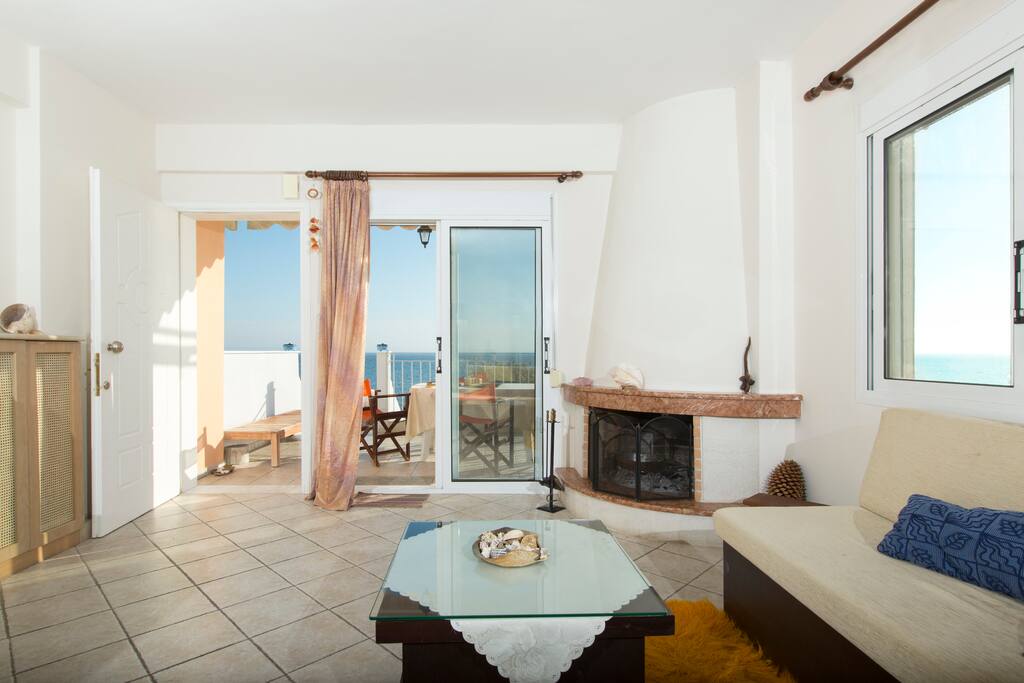 A luminous, comfortable, and really functional summer residence, literally… on the beach!
Located in Gerakini, Chalkidiki, this duplex residence on two levels is spacious and functional, has a private parking space, a communal swimming-pool, situated equally near with the sea, and a fantastic, unhindered view to the sea … As one opens the door, the beach is found, literally, at one's doorstep!
房源
The house, extended in 2 floors, is luminous all day long, while it can comfortably host 8 people, including 2 kitchens, 2 bathrooms, 2 bedrooms, 1 double bed, 3 single beds and 5 sofa-beds – not to mention the lovely balcony, where one can enjoy the splendid sea-view while eating, or relaxing watching the enchanting sunset…
There is also possibility of having independence of each floor, meaning that either of the two floors can be let separately (in half price).
This summer-house is ideal for relaxed vacations, suitable for couples, families with children or groups of friends…
---
We had a great time (2 families with kids). Great beach and a lot of sun (from 8AM to 9PM). The sand is good, the water is okay, kids loved it and us as well. The muskitos are waiting for you so be prepared :). The internet traffic is limited and even if you're browsing you get internet for ~4 hours.
---
The house is big and spacious. furniture is rather new, even though there are no 2 bedrooms, the other one was not a real bedroom but with a couch. Gerakini is a nice place but the mosquitoes are a real problem. there is no way to stop them, every night we were chasing them around the house. the sea is clean and nice as well as the beach, sandy and not overcrowded. the host was really nice and helpful. he reacted promptly when we told him that ran out of internet. Sometimes wifi was slow and not working and usually it was happening after 5pm and we were making jokes that internet is working on solar panels only:) There is nice sunset view and you can stay at the beach till 9pm. The kitchen is fully equipped, you do not need to bring anything from home, also you do not need to take a beach umbrella because the house already have its own placed there. From woman perspective is very important that there is a washing machine, and you do not need to take a lot of cloths when you go with kids. I do recommend the place especially when you go with kids and you need house with very close distance beach.
---
Konumu güzel bir evdi. Ancak airbnb deki gps konumu yaklaşık 500 m. Uzakta. Temizlik açısından iyi bulmadık. Temizlik yapıldı dendi ama sadece çarşaflar değişmiş olarak bulduk. Bilumum birkaç tane böcek gördük. Malesef sahilden dolayı sivrisinek çok fazla. Çarşaflar sıfırdı ama kolalı kumaş gibiydi. Mutfak araç gereci yeterliydi ancak bulaşık makinası düzgün çalışmıyordu. Klimalar çok iyi soğutuyordu. Sular akşama kadar soğuk ve çok az akıyordu ama saat 8 den sonra normal ve sıcak akıyordu. Park alanı vardı. Evin konumundan dolayı 3 bacağı da çok rahat gezdik. Olumsuz şeylere rağmen keyifli vakit geçirdik. Bahçesi ve balkonu güzeldi. İki aile 8 kişiydik. Ev sitenin havuzundan faydalanıyordu fakat havuzu hiç dolu göremedik:) amacımız halkidiki yi komple gezmekse bu evi tercih edebilirsiniz.
---