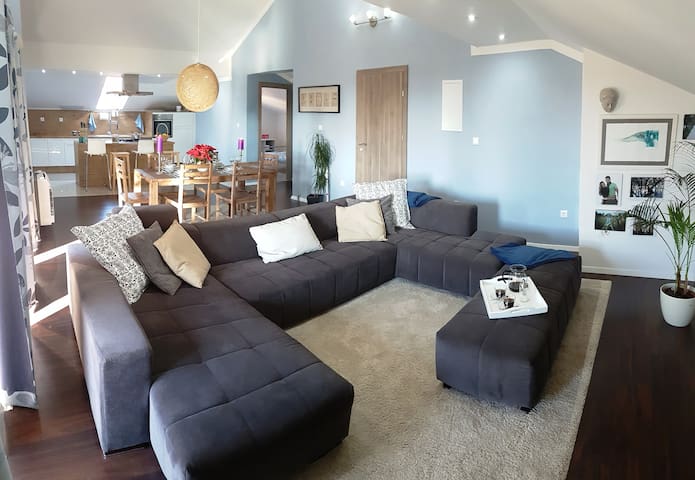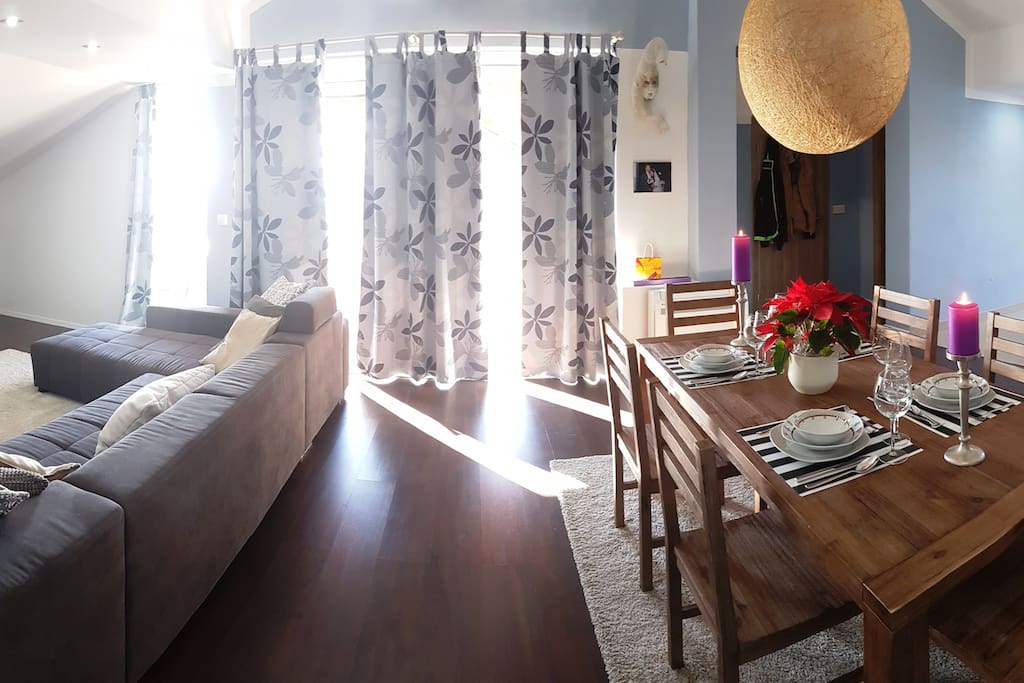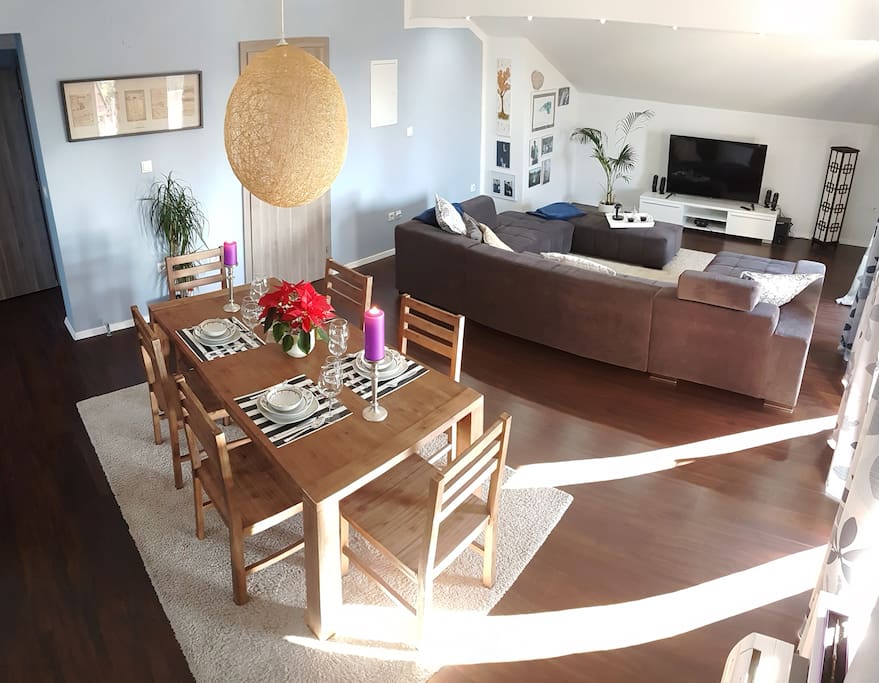 Our spacious, family friendly 2 bedroom apartment is located 20 min walk from downtown and from the sea (We are offering one free ride to downtown and back per day!). The sunny and cozy apartment has everything you need for your next family vacation. A fully equipped kitchen, sheets, towels and air conditioner (for heating and cooling). You can enjoy a drink on the balcony, or just enjoy a movie on our flat screen TV.
---
Spacious, light, open-plan apartment with a wonderful kitchen /dining/lounge space and a giant sofa. The shower is fantastic, beds comfortable and a washing machine with a terrace for drying was appreciated. The hosts are honest, kind and efficient. We enjoyed the complimentary wine that greeted us, courtesy of the fathers vines. As noted by a previous guest, this place is slightly in the suburbs; expect a 20 minute walk to get into town. I actually enjoy staying in a less touristic neighbourhood but we did end up spending on taxis at the end of a long day. (Expect to show drivers the location on your phone as no one seemed familiar with it) Regardless, it's a very relaxing environment to spend a few nights in.
---
Ruzica and Marko have a wonderful, spacious, stylish apartment and we thoroughly enjoyed our stay. It is located within walking distance of Central Zadar, in a peaceful suburb, but we either drove or used Uber when we went in. The apartment is equipped with everything you would need and it's all brand new. Marko's parents live on the ground floor of the building, the next floor up is still under construction, and the top floor is Ruzica and Marko's place so it feels very private. There is a large terrace to relax on and the living/dining/kitchen is all one huge open space with a massive comfortable sofa and a dining table that seats 6 people easily. The big bathroom has a powerful walk in shower which we made plenty of use of as the temperature was in the 40's during our stay!!! And the beds were very comfortable. Zadar is a beautiful city - we hadn't planned on visiting it on our Croatian trip, but changed our plans at the last minute and are so glad we did. I have never seen or heard anything like the Sun Salutation and the Sea Organ down in the harbour. Everyone should spend an evening watching the sun set in this magical city.
---