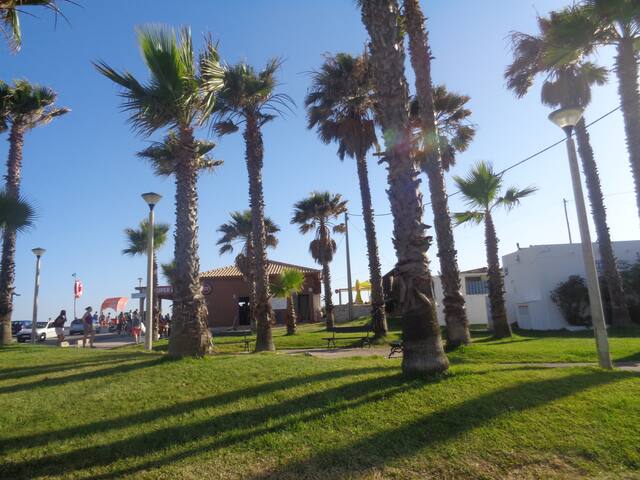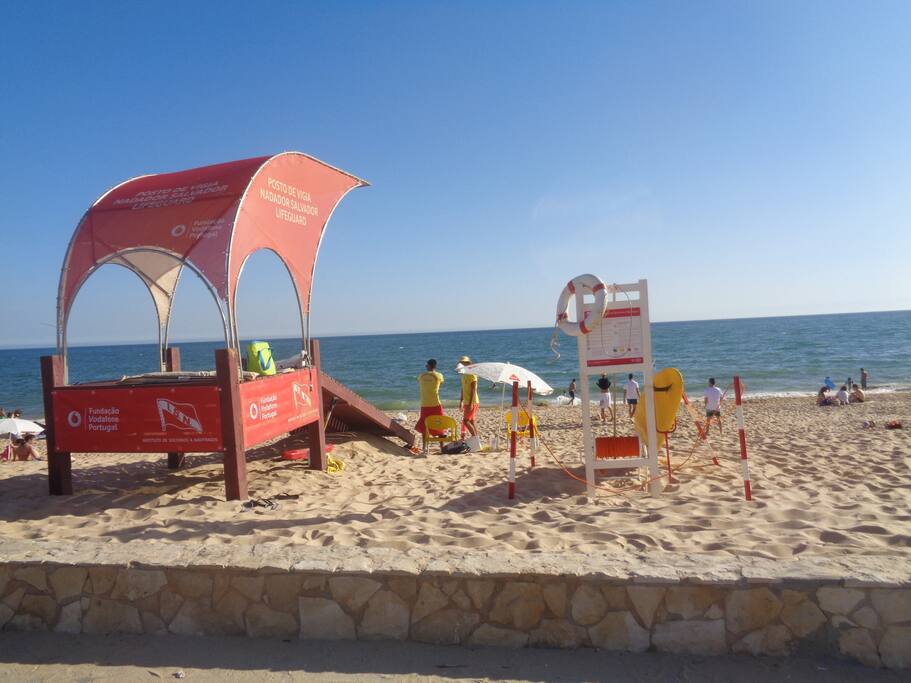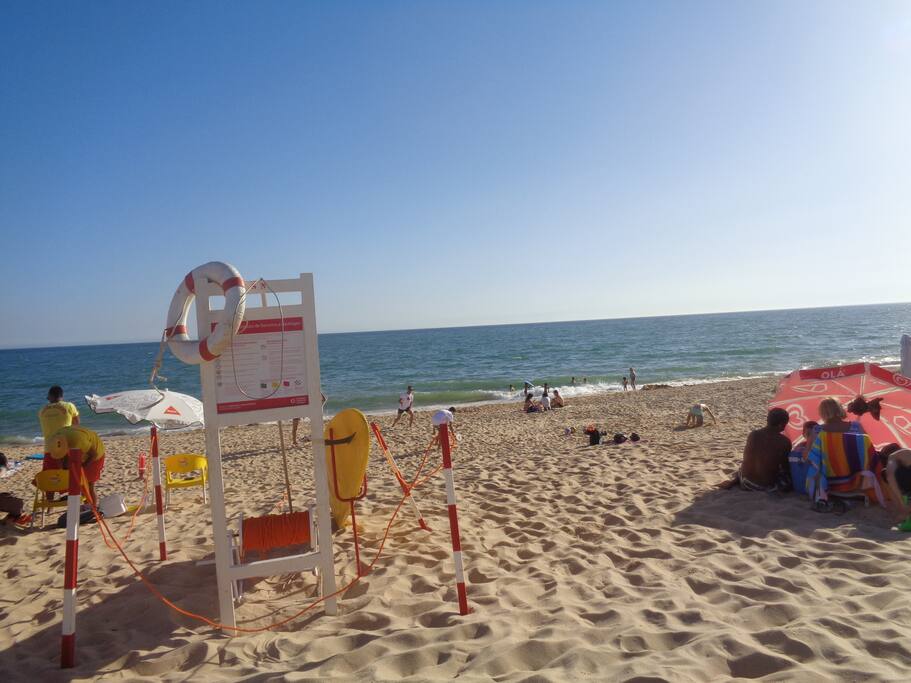 Excelente para quem precisa de descanso com o Mar a 50 mts e a Ria a 30 mts.Aqui poderá desfrutar de boa gastronomia,bares,canuagem,surf,alugar bicicleta,etç.Distancia do aeroporto á ilha 3 km,autocarro 10 mns a pé.
A ilha é linda,tem por do sol unico,espaços verdes,parque infantil,etç.
Tem transportes publicos a 10 minutos a pé.
---
elsa hat uns (2 erwachsene und 2 kleinkinder) pünktlich empfangen, die kommunikation war immer prompt! super lage direkt an der lagune und zwei minuten zu fuss zum strand am meer, fünf minuten zur busstation! leider aber genau unter der fluglinie der hoch frequentiert startenden flugzeuge, was zwischen 6.30 und 22.00 sehr laut ist. die umgebung ist schön, es gibt ein kleiner einkaufsladen und viele restaurants. elsa's wohnung ist im keller, sehr dunkel und der unangenehme feuchte geruch im bad und im schlafzimmer störte uns. wenn wir den badewannestöpsel herauszogen, stand das bad unter wasser...die recht saubere unterkunft ist mit dem nötigsten ausgestattet, freundlicherweise standen uns babybett und hochstuhl zur verfügung! danke! das bettsofa war unbequem und gerade genug gross für eine person. super schnelles wi-fi. alles in allem war dieser aufenthalt in der sehr einfachen wohnung viel zu teuer (wir bezahlten ende hochsaison insgesammt 150sfr pro nacht).
---
Elsa is an amazing host and the place is a lil gem right on the beach .. I couldn't have chosen a better place to spend my holidays. The place is in a quiet and secluded location with amazing view and the beach offers plenty of bars and restaurant and a vivid night life .. Elsa is always available on the phone if you need help with anything .. I highly recommend this place to all .
---
Elsa was a superb host, got us some food at the arrival, did show us around, and also alsked after the 1st nights how things going! Was responsible for messages even sometimes was hard to speak the same languege. But (SENSITIVE CONTENTS HIDDEN) did help is out. The house is super close to airport, beach, and local places. Quiet and noce area. Uber work well if when we wanted to go to the city, or for a shopping. Maybe would help to have some ingredience in the kitchen, just like oil, salt, pepper. Not handy to buy all these just to make some eggs for brealfast. I would go back as it is really good to have the beach at the doorstep, and the host who reply when you ask. Thanks for all!
---
Elsa is a great host! The apartment is very close to the beach, near of the airport, GREAT location! It has all necessary equipment. Elsa was extremely helpful when we told we need a baby bed and a high chair for our little son. We are very appreciated! This apartment is a good value for the price! We had a wonderful time, thank you so much!
---
Had a great stay during a very hot week! The extremely long and beautiful beach is just behind the corner. The beach strip consists of a mini market and a couple bars and restaurants a 10 minute walk away, so in case you go proper shopping you're going to need transportation (Uber works very well). There are two kind dogs sharing the terrace, so in case you're allergic or scared of dogs, better ask some questions first :) A little barking and the airport make noise you wake up to, but one gets used to it. Recommended for anyone willing to make a little effort going around and exploring places! Showers work great, the kitchen is moderately equipped (didn't try the gas stove though), sofabed fits two shorter persons, bedroom is fine for two. Thanks Elsa and others for good care!
---