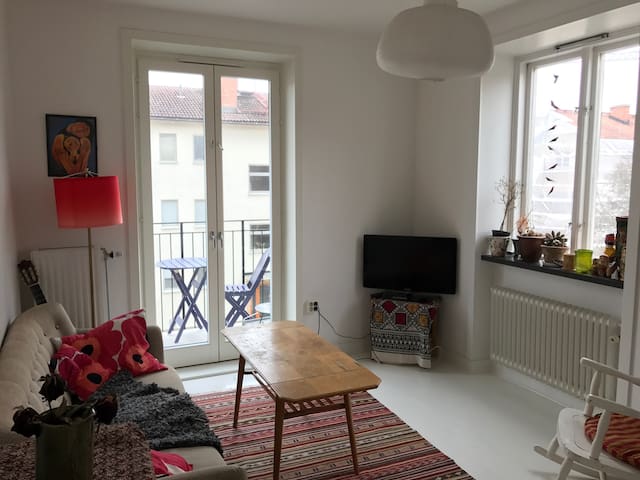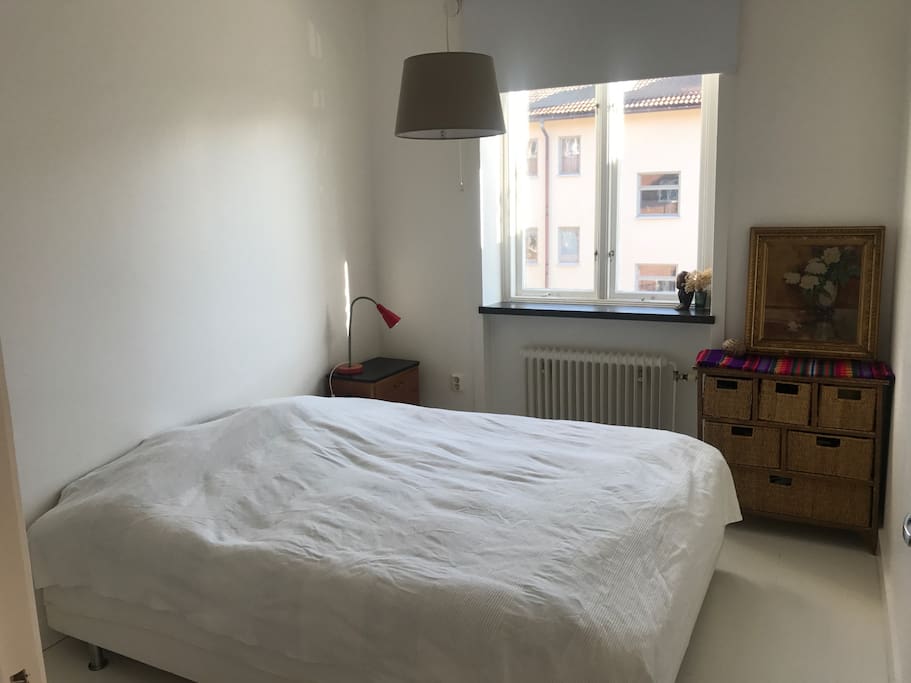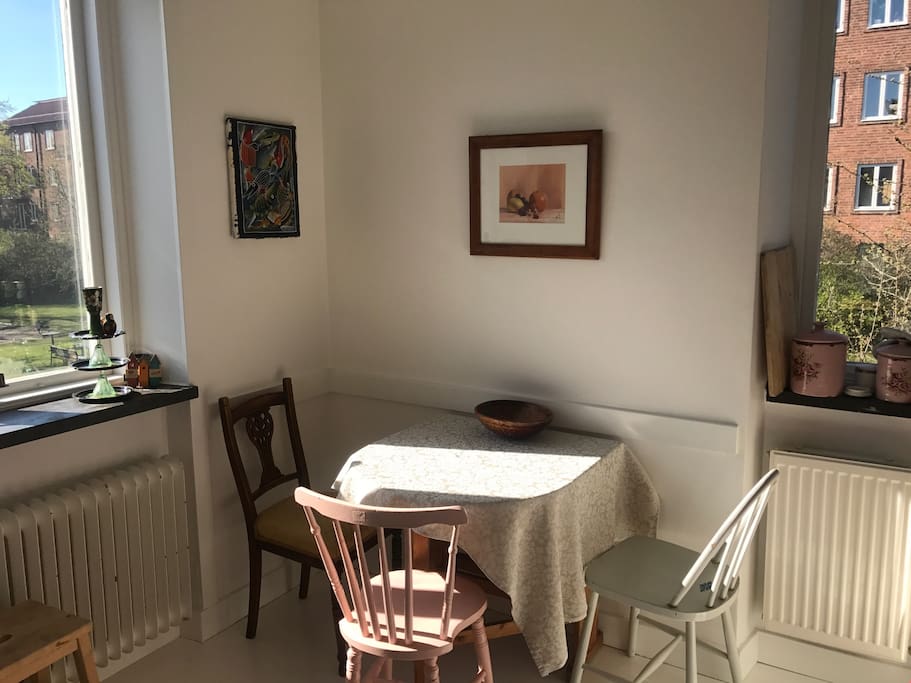 Martin is a good host, very reachable and helpful. He met me at his apartment and I liked him a lot. The apartment, ideal for a single person or a couple, is really comfortable, simply but attractively furnished and has good vibes. I spent ten days there and felt quite at home. The kitchen has everything one needs to prepare a good meal. There isn't a washing machine nor a dishwasher, but that was not a big deal for me. I loved the quiet area, the plentiful green (trees, lawns, flowers, all well-maintained) and the two hares (!) that I encountered many times walking out of the building and to/from the bus stops. The location is off the beaten tracks of the central parts of the city, but there are plenty of buses and soon a surface train that connect with the T-bana (metro) and make for a very easy and fast trip to famous Sodermalm, Gamla Stan and all the city's other attractions. In sum, I loved staying at Martin's place and will definitely try to rent it again on my frequent trips back to Stockholm.
---
Martin was a great host. The appartment is cozy and bright. The bed was super comfortable. In the kitchen you find everything you need. He even prepared some coffee for me as I told him that I am addicted to it. He was also very helpful regarding restaurant recommendations! I really recommend you staying at this great and cozy place when visiting Stockholm!!
---
The apartment was very cozy indeed. The kitchen is well eqiupped, and had good space. The apartment was spacious enough for a couple, and it has a little balcony where you can enjoy your coffe in the morning sun. I can recommend it to couples or lone travelers that likes a quiet neighbourhood. A bit out of the central area of Stockholm, but very close to public transportation.
---
Martin's apartment was perfect!!! Clean, well stocked, and very cozy. Martin met us for check in and couldn't have been a more accommodating host-- easy to communicate with and very friendly throughout. The apartment is located a short walk to metro, and it was incredibly easy to get around to anywhere in the city. I highly recommend this place! Thank you!
---