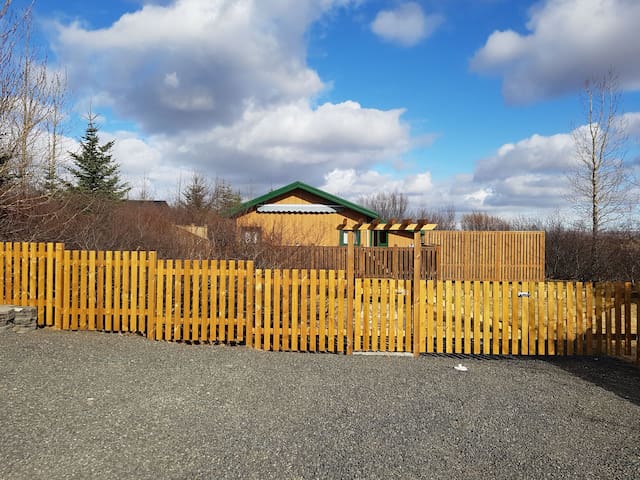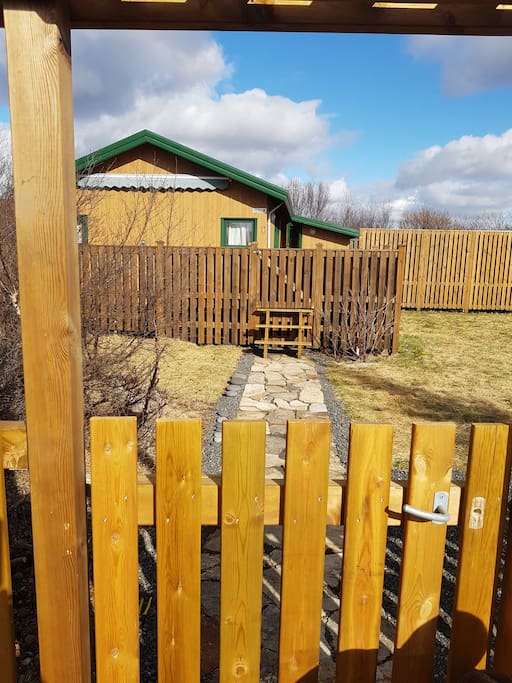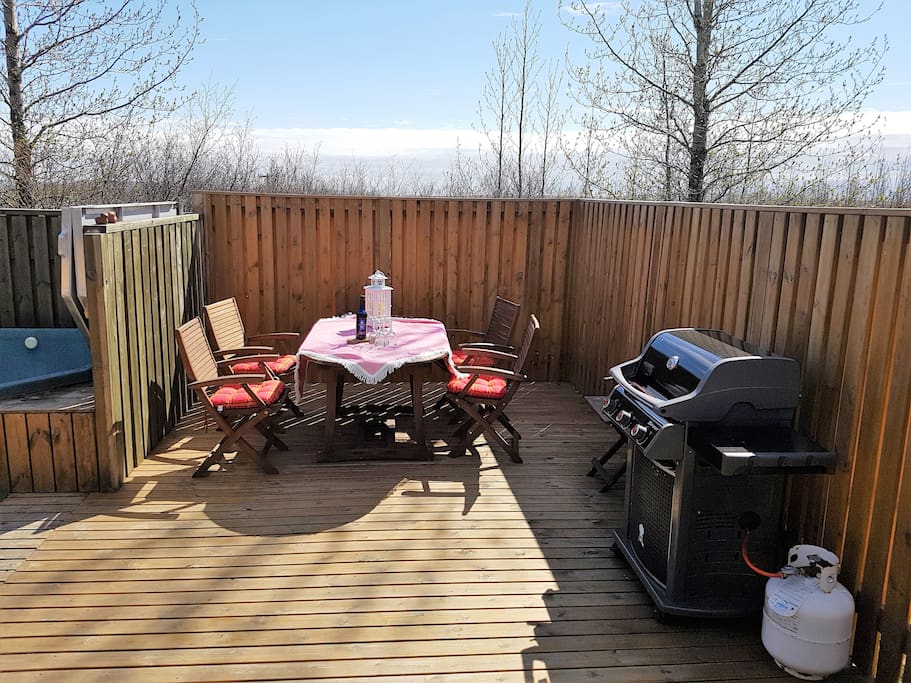 Charming cottage in the Golden circle area.
Charming old cottage in the middle of the golden circle, close to many of the most famous tourists attraction spots. The house is very cosy and you can stay there all year around, ideal stay after traveling all day and enjoy relaxing in the hot tub.
---
Erla's house was wonderful and cosy. Really close to Golden Circle, parking & check in was super easy. Erla is really helpful with everything from directions to grocery shopping, and is very responsive to messages. The house had everything we could possibly need and more. The porch was perfect with the BBQ and the hot tub, unfortunately it rained when we were there so we couldn't use it like we dreamed we would. We definitely would love to come back to her house to enjoy it more.
---
Great, private, cozy cottage conveniently located close to several great destinations. The grounds are nice for kids to play or to have a picnic. On the inside it felt like the quintessential storybook cottage. The bedrooms are small and the beds are comfortable. It's easy to control the heat, which responds almost immediately. Erla was very easy to communicate with and left very clear directions on how to arrive and check-in. We stayed here with our two children and would definitely stay here again. Thank you, Erla.
---
The cottage lies in a perfect area for hinking tours and some sightseeing stuff. The way to the cottage is a little bit tricky but you get honored with the fantastic house if you find it ;-). The cottage has everything you need and everything was declared so you can trust the persons. The communication was perfect and Erla gives quick answers to any kind of question.
---
We had a wonderful stay at Erla's cottage! The house is much nicer than the pictures show and the location is really good close to Reykjavik and the Golden circle. There are three bedrooms with space for 6 adults and 2 children. The social area is very welcoming, the kitchen is well equipped and the hot tub is really nice. We would love to come back sometime, and can really recommend it to anyone looking for a cosy summer house A few minor complaints - The TV is small and only has one channel (Ruv1) - Wifi is through mobile internet, so it's not allowed to stream video
---