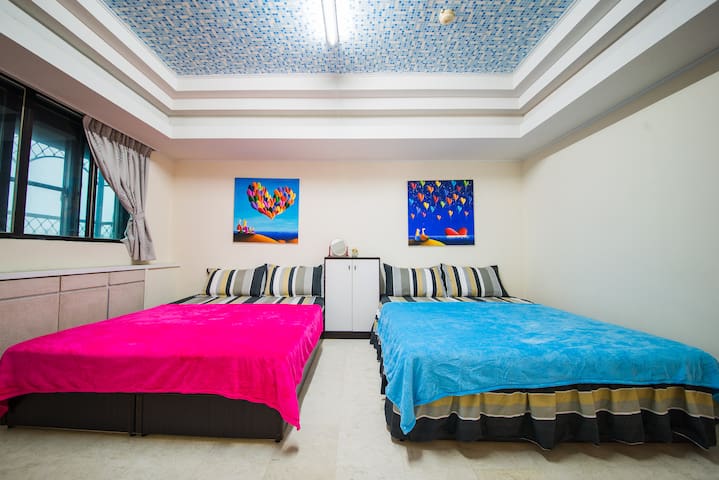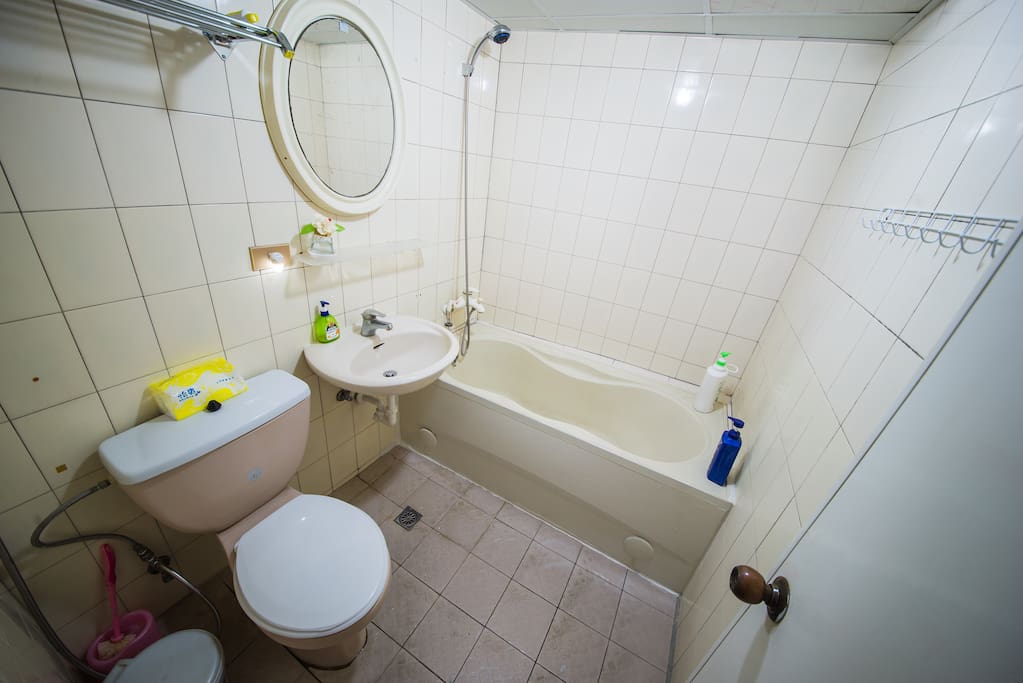 Nice downtown room in front of Park , beautiful views on the park , smack in the middle of a shopping district. Room have two double beds and one single bed if need the 5th person. Room is simple and nicely decorated, TV is outside in the living room , apartment is very spacious and you will find everything you need for a comfortable stay in kaohsiung
房源细节
bedroom
living room
kitchen
dinining area
laundry area
rooftop
房客使用权限
bedroom
living room
kitchen
dinining area
laundry area
rooftop
与房客的互动
i can give infrmation on kaohsiung taiwan or other just ask me anytime
•Have fun, explore the city, eat shop and live life to the fullest!
•Guests are free to use anything in the apartment.
•Absolutely no smoking in the apartment.
•Guests can smoke on the rooftop or outside of the building.
•Try not to forget anything when you leave -Otherwise it will have to be delivered at your expense.
•Guests can access the rooftop and enjoy the magnificent views - Ask me to show you how to get there.
•Guest must turn off all the electric appliances like lights, fans and air conditioner while outside for safety reason, also Taiwan have shortages of energy in the summer and increasing drought year by year. Think of the environment as well, Thanks
By making a reservation, meaning you have understood that you have to extend your contract until 30days after you have arrived in the apartment as a legal requirement from the Taiwan government. Anyone who fails to comply with this measurement carries the risk of violating the law and we do not carry any liability in this regards.
Rates are the rate as shown, plus Airbnb's booking fee. Input your dates and click the 'book it' button to get the total cost of your stay. If there are any questions, please ask prior to booking.
*Long-term stay discounts available.
- ONLY DO THINGS THAT WOULD MAKE YOUR MOTHER PROUD
- ABSOLUTELY MUST ENJOY YOUR VISIT!!
I've been travelling for 10 plus years , visited nearly 50 countries, I haven't been everywhere , but it's on my list. Because I want to make memories all over the world. I live life for experience. I support GOOD ORPHANS CHARITY, percentage of the room rate goes automatically to the charity and it's used to buy books, tution fees, or even snacks and food for various orphanages around the world. Kids pay back in smiles.
Here is my best advice //////// 20 years from now you will be more disappointed by THE THINGS YOU DIDN'T DO than by the once you did do///////////////////////
- in the end we only regret the chances we didn't take
-travel, it leaves you speechless, then turns you into a storyteller
-to travel is to take a journey into yourself
-it feels good to be lost in the right direction
-travel is the only thing you buy, that makes you richer
-if you think Adventure is dangerous, try routine, it is lethal
-to travel is to live, if not now, when?
- you cannot buy happiness, but you can buy a ticket
-to travel is to take a journey into yourself
-I am in love with cities I've never been to and with people I've never met
-you don't need magic to disappear, all you need is a destination
-the best is yet to come
-IF YOUR DREAMS DO NOT SCARE YOU, THEY ARE NOT BIG ENOUGH
-Buy the ticket and take the ride + the journey is the reward, that's why you do it
did I miss something???
The slower you move the faster you die, moving is living
Live is what you make it




语言:
English