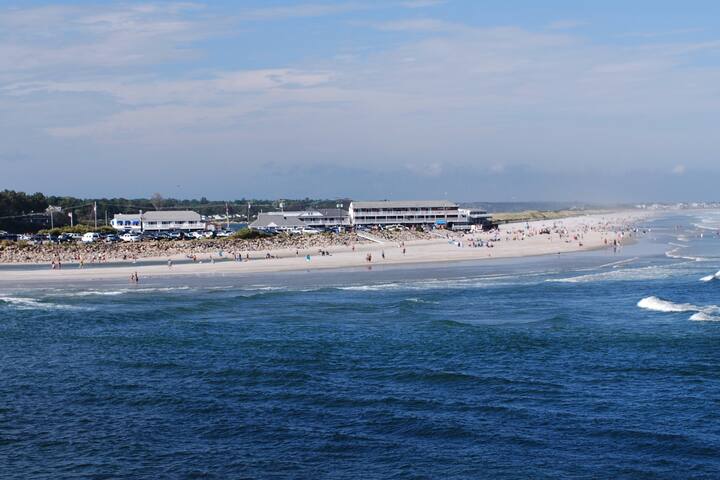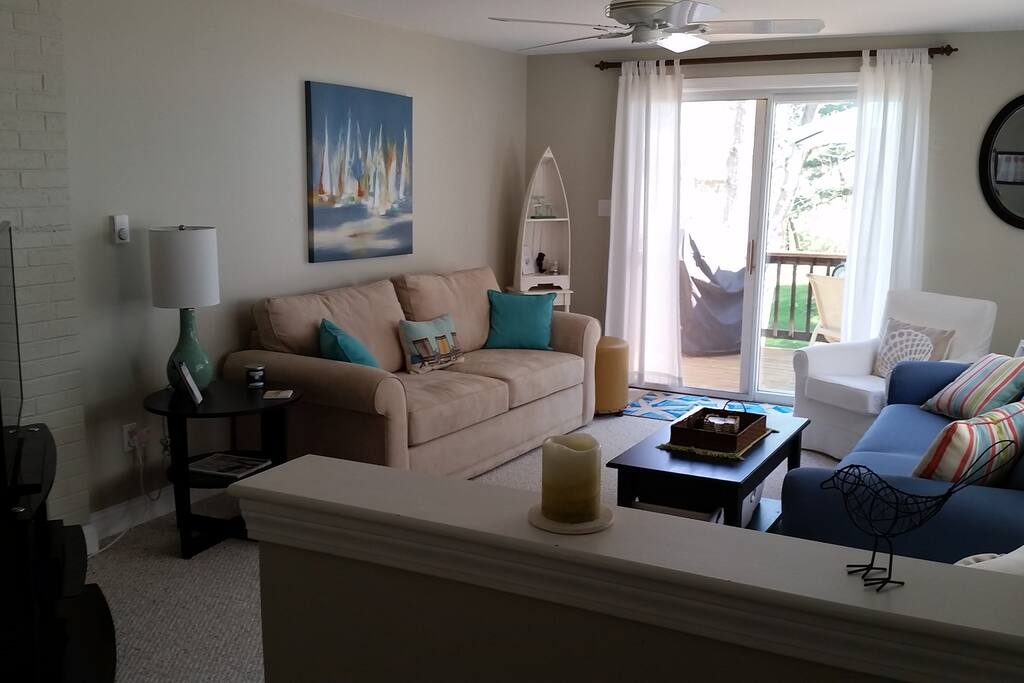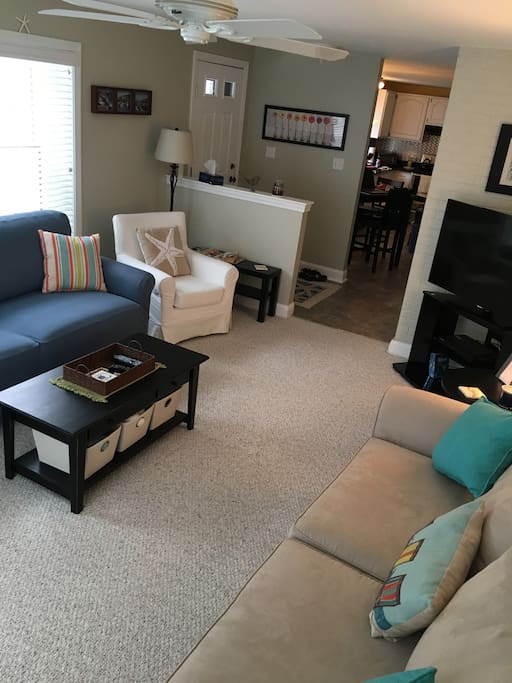 OGT near Footbridge Beach and town
Cozy townhouse in quiet, desirable development walking distance to beach and town with the OGT Trolley line steps away!
---
I honestly couldn't have asked for a better experience! Nancy and Charlene were so easy to work with. They are "local", but not on site, and were very responsive if we needed anything, but left us alone to enjoy our vacation. They were flexible with the check-in time and personally met us. They met our toddler and were very kind to him and told us of some things in particular they wanted to make sure we knew of so he didn't get hurt (they were not at all concerned with him ruining things, just about his safety since the place isn't fully baby-proofed). The unit is gorgeous. It looks all newly done (or just in really great shape if it isn't). Premium materials were used throughout and there really weren't any details spared. Nancy and Charlene told me they stay there in the off-season sometime, and I think that really helps with the rental having a premium feel - it's not half-done just to make money - this is their home at times too, and they clearly took great care and pride in fixing it up. The amenities are great in the unit (full kitchen with all appliances, dishes, dishwasher, etc., in-unit laundry!!!!, etc.). The pool is close to the unit and was very clean. The neighborhood is beautiful. Very quiet and pushed back from the main road a bit, well maintained, etc. I was worried about my toddler being too loud since it's an attached unit, but it's separated from the neighbors by two attached garages, so there really isn't any noise concern with neighbors or the like. Neighbors, when we saw them, were friendly. ZERO complaints on the amenities! Nancy and Charlene laid out the house rules both up front, upon check-in, and documented in the unit. The rules were extremely fair, not too strict, and very clear - which I appreciate! We've been vacationing in the area for over 10 years and this is our favorite place we've ever stayed. Highly recommended and we will be back in the future, hopefully!
---