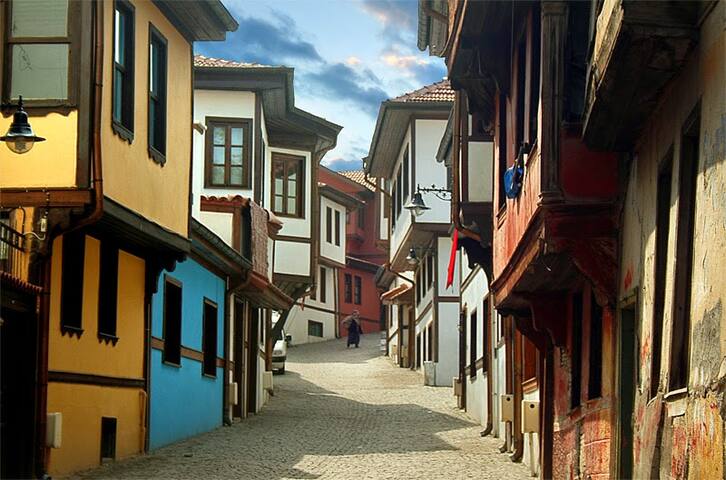 "Odunpazari Historical Urban Site" is in UNESCO's World Heritage List of Turkey.
"Odunpazari Historical Urban Site" is a significant example to cities established totally by the Turks within Anatolia. It's an urban workshop with the best preserved examples of traditional Turkish architecture and an open-air museum where the structure of the traditional Turkish neighborhood with its entire pattern is maintained.
(URL HIDDEN)
房源
"Odunpazari Historical Urban Site" is a developing area which can be characterized and registered as a World Heritage due to its social, cultural, traditional and physical values.
The area preserves intact products of the Seljuk and Ottoman religious architecture as well as invaluable examples of traditional Turkish house with interior and exterior spatial setups, material specialties, structural elements, internal design items and street textures compatible to nature.
Mevlevism, which is known to be the largest and the most famous Sufi religious orders and formed by needs and opportunities of the time, has lived for four centuries in the site. Traditional life patterns of Mevlevism have a significant effect on demographical and urban development on the city and region. Therefore, the site was formed with unique behavioral Mevlevism patterns. The hints of these patterns can be still seen and traditional way of life can be experienced at the Kursunlu Mosque Complex.
To deal with a branch of art differing among the regions is a part of Mevlevi tradition. In Odunpazari, Mevlevis practiced clock making and meerschaum craft and they donated their revenues to dergah. This traditional art is still performed in the workshops opened in the museum within the Kursunlu Mosque Complex by the master artisans living in Odunpazari. The only meerschaum museum of the world contributes to development of this traditional art skills and knowledge.
---
此房源没有收到任何评价。如果您选择入住此房源,您的评价将出现在这里。