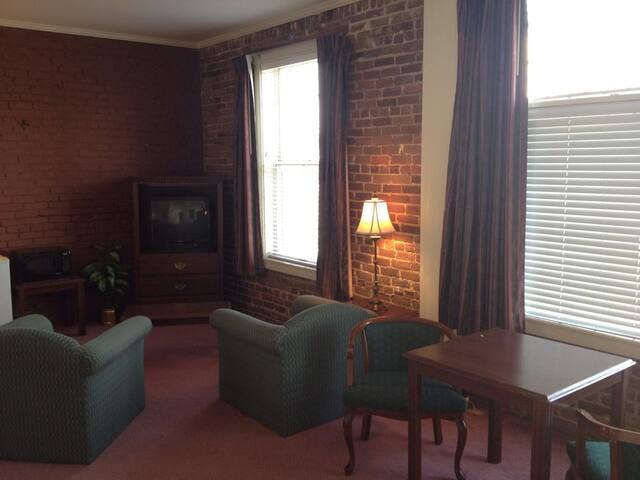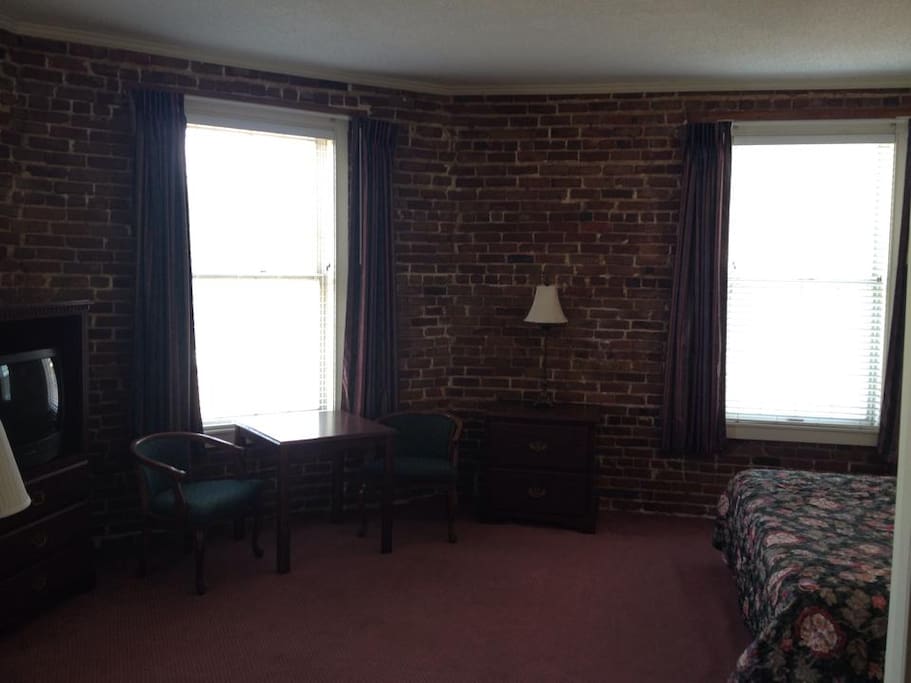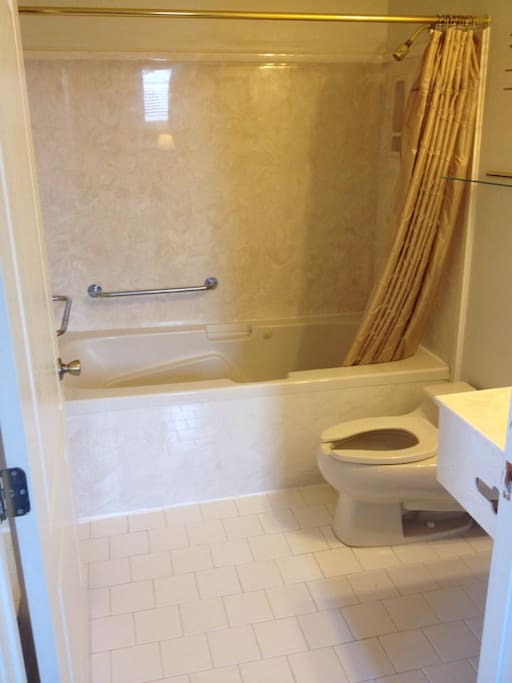 We are in Downtown Tunica. Good for couples, solo adventurers, business travelers, and families (with kids).
The building is over 100 years old. It has been things in it's lifetime, a hospice, grocery store, bar, restaurant, hotel. Hotel Marie has been through a lot in her day. Local legend says, the hotel is haunted by a woman and her daughter.Today Hotel Marie hosts the Tunica County Chamber of Commerce, the Cafe Marie, 4 apartments and 5 hotel rooms.
---
Hotel Marie is a beautiful, well-kept historic property in downtown Tunica. My room was large and had original exposed brick on two walls. The bathroom had a great jacuzzi tub. The A/C worked well, bed was comfortable, and Wi-Fi worked great because they have a couple extenders set up. They've also got a restaurant & bar downstairs. Heather & her dad were incredibly nice and easy to deal with. I had to leave my stay earlier than planned, and they were more than accommodating. Would definitely recommend this place & stay here again!
---
This was a nice getaway... close to home, but far enough to know you were away. I Loved It and the owner and his entire family are wonderful... you feel like you live there. This will be a regular getaway for a relaxing weekend or short vacation. There was a fridge and microwave in the room. Walk to the market, antique shop or the most awesome boutique. You have the downtown feel without the hustle and bustle. The restaurant downstairs is AMAZING and the people (workers and local patrons) are too!!! I had other family members to visit briefly just to get them to experience this gem... they are going to try it. Did I Say I loved it!
---