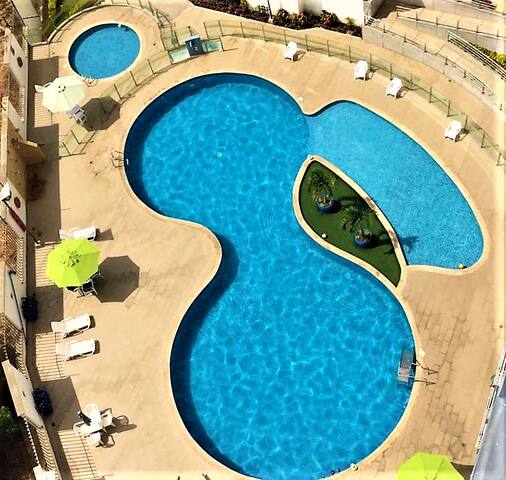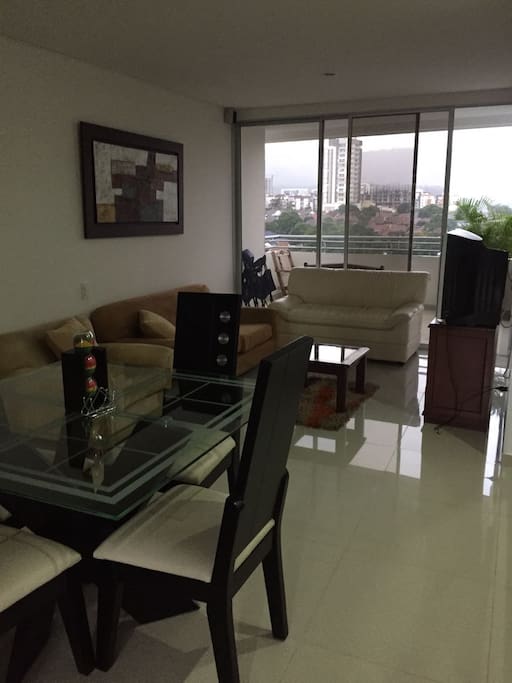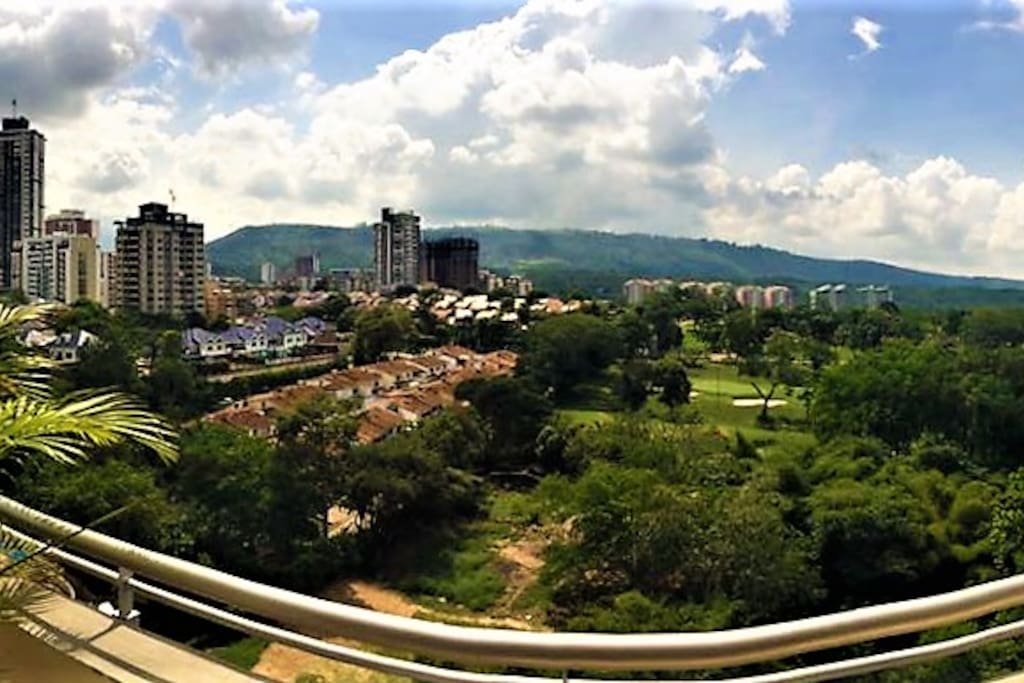 My accommodation is an excellent option for its central location in the exclusive residential sector of Cañaveral, with several access roads, close to four shopping centers, restaurants, multiple stores, clinics and hospitals.
This apartment is a cozy, bright and fresh space, where my guests can spend a stay full of comfort, privacy and peace.
It is also close to tourist sites such as El Cerro Del Santísimo, Acualago, Girón Y Panachi.
房源细节
It is a spacious, comfortable, and equipped with everything to make the stay of my guests, a pleasant experience.
房客使用权限
My guests may have access to the social area such as swimming pools, sauna, tennis courts, fitness center, parking and elevator.
与房客的互动
In case of any concerns, you can contact the telephones that appear on my profile at the time of making the payment of the official reservation at the following times: Monday to Saturday during office hours 8 am to 12 am and 2 pm to 6 pm.
其他注意事项
We offer you different tourist plans that will allow you to enjoy a pleasant experience in Bucaramanga and its surroundings, operated by one of the safest and most reliable agencies in the city. Tourist Options
Plan #1:
CITY NIGHT TOUR CERRO DEL SANTISIMO
INVERSION
ADULT $ 70.000
KID 4-10 YEARS $ 60.000
BABY (travel insurance) $ 6.000
NOTE: **Rates are subject to availability and change without notice **

Plan #2:
PLAN CRUZANDO EL CHICAMOCHA
INVERSION
ADULTS $139.000
ADULT OVER 60 YEARS OLD $119.000
KIDS (4 - 10) (Under 1.40 meters tall) $119.000
KIDS (2 and 3 YEARS) $55.000
KIDS (0-1 AÑOS Sólo incluye seguro de viaje) $ 6.000
NOTE: **Rates are subject to availability and change without notice **
Plan #3:
BARICHARA – SAN GIL – CURITÍ
INVERSION
ADULTS $ 120.000
KIDS between 4 and 10 years $ 100.000
KIDS 0-3(Only Includes Insurance) $ 6.000
NOTE: **Rates are subject to availability and change without notice **
Plan #4:
ZAPATOCA
INVERSION
ADULTS $ 130.000
KIDS between 4 and 10 years $ 100.000
KIDS 0-3 (Only Includes Insurance) $ 6.000
NOTE: **Rates are subject to availability and change without notice **
Plan #5:
CITY TOUR BUCARAMANGA
INVERSION
ADULTS $ 35.000
KIDS ((PHONE NUMBER HIDDEN)
KIDS (0-3) (Only Includes Insurance) $ 6.000
NOTE: **Rates are subject to availability and change without notice **
Plan #6:
CLUB NÁUTICO ACUARELA INVERSION
ADULTS $ 100.000
KIDS between 4-10 years $ 90.000
KIDS (0-3) (Only Includes Insurance) $ 6.000
NOTE: **Rates are subject to availability and change without notice **
Plan #7:
MENZULY
INVERSION
ADULTS $ 100.000
KIDS between 4-10 years $ 90.000
KIDS (0-3) (Only Includes Insurance) $ 6.000
NOTE: **Rates are subject to availability and change without notice **
Plan #8:
CLUB EL PORTAL
INVERSION
ADULTS $ 100.000
KIDS between 4-10 years $ 90.000
KIDS (0-3) (Only Includes Insurance) $ 6.000
NOTA: **Rates are subject to availability and change without notice *