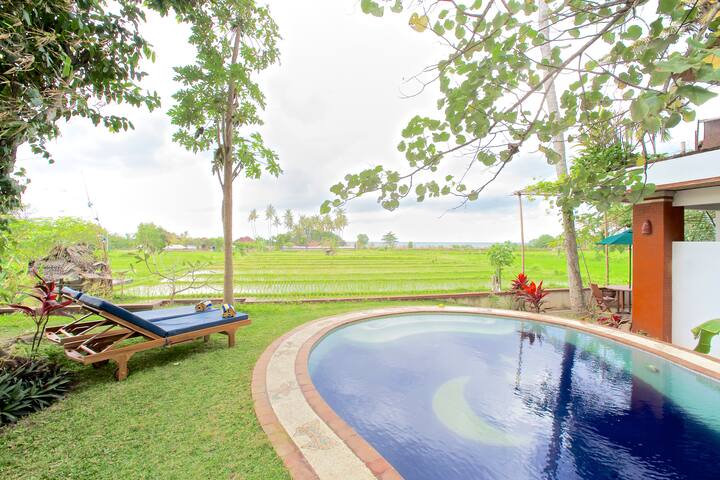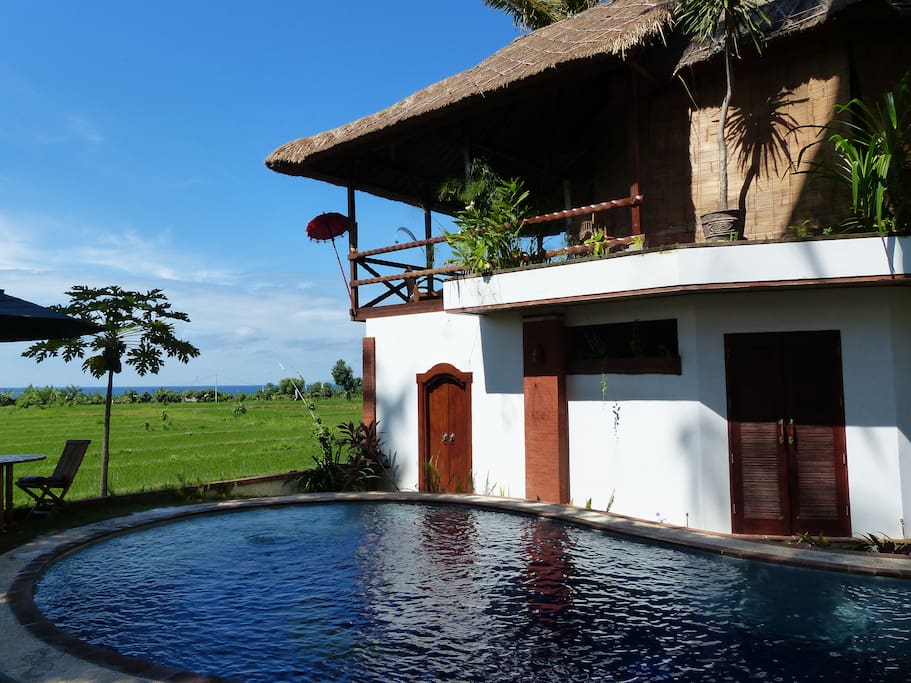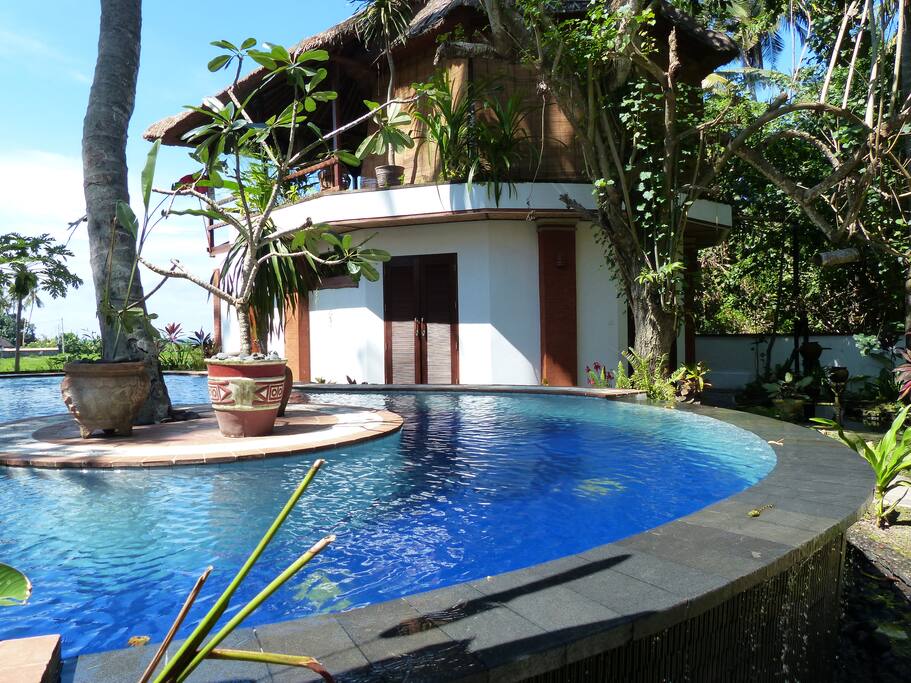 VILLA CHANDRA GLAMPING BY CANDI, POOL SLEEPS 4, AC
Privacy and peace to relax and enjoy your well deserved holiday on the Island of the Gods (Bali). Bedded in extensive tropical gardens the villa shelters our guests from the hot tropical sun but is op…
Villa Chandra played host to our favorite view during our month-long stay in Bali. Stunning, truly idyllic location with gracious and kind staff who keep it so carefully maintained. Lovely home cooking and cheerful conversation from Ketut and one of the property caretakers, Allet…
来自John的回复:
A note to all future guests: If for your visit you wish to be left alone please, please, please don't ask for special tour information, diving lessons in the house pool, diving tour after 2 hours lifetime practise on a wreck with very reticent guides, order in-house massages, organization of rental motorcycle without licenses or insurance, special meals, extra days to precede your actual booked dates with attendant payment processes and also please book both Villas Surya and Chandra if one villa isn't enough for two people. For those guests that do wish to have any or all of the above can you please come occasionally out of the bedroom (OK, honeymoon excepted but we will need an alternate mode of communication) so that you can be given the above information before the people you have ordered arrive to pick you up or deliver your bikes, services, food or lessons. Please also understand that we also have lives to live and can't spend hours each day waiting for reclusives to emerge blinking into the daylight.
Mark, the host was very helpful and attentive, as well as all the staff. We rented a car which was a good means to explore Bali. For those who want to visit Karangasem, white beach is a must! and Candi Dasa is just a stroll away by car to enjoy great dining and shopping. Thank…
来自John的回复:
It was lovely to have had you all to stay as one of the first guests at our newly completed Villa Chandra and I'm also very, very pleased that you agreed that the level of luxury is up to the high standard set at our neighbouring Villa Surya with the staff, food and comfort. We hope to see you Martin and your lovely daughters again when China again gets too stressful and you need a good break and a restorative massage. Om Swastiastu Alit, Made, Ketut, Kadek, Ilu, Petra and Mark
位置
It's usually quiet but mornings start with cocks crowing and birds singing at around 6am but it's always dark again shortly after 6pm - life on the equator.
We have a Suzuki APV people carrier on the property which with our driver Ketut is available for tours, daily rental and trips to the Virgin Beach or town at standard rates. Bemos (local minibus taxis…
房东
My wife and I love to host and I welcome new guests in this beautiful part of the world. We think Bali is so special that we want to share all the best bits, those things you only know if you live som…
Our guests are encouraged to "use" us as little or as much as they wish or need. We are always available to help or advise on anything, be it Balinese customs, bookings for activities or events or sim…