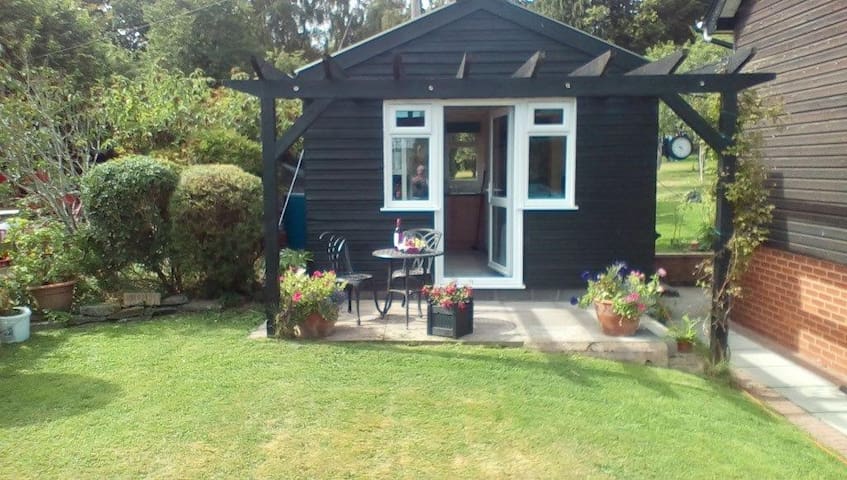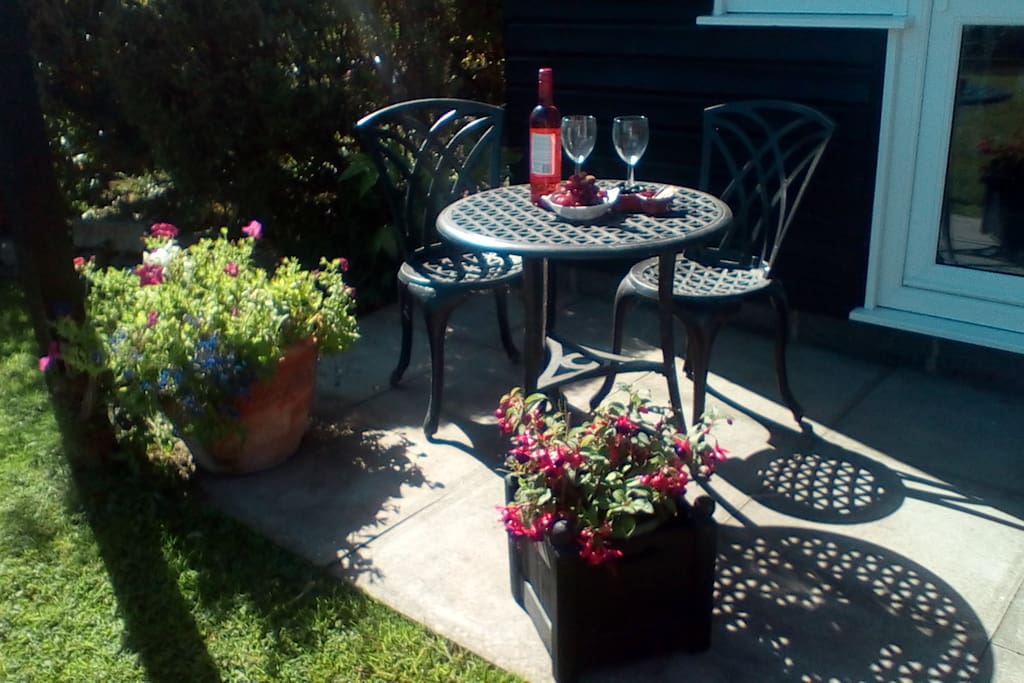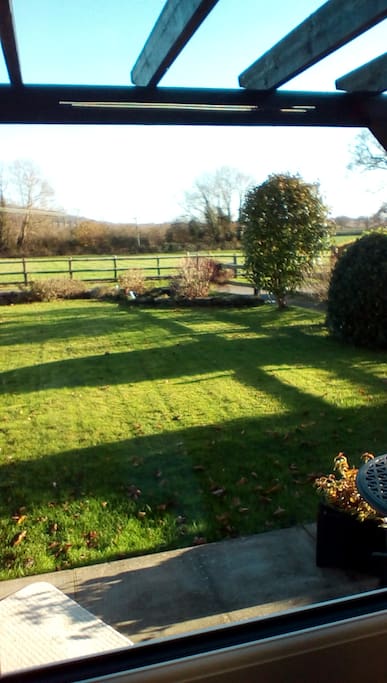 Cosy Cabin - Staunton on Wye, Herefordshire
An attractive, wooden bunkhouse in the grounds of Barn House sleeping 2 people,located on the outskirts of the village of Staunton on Wye.
Recently refurbished, it features a fully equipped kitchen area and separate stylish bathroom. Outside, guests can enjoy their own patio area plus the use of the owner's orchard for BBQ's and relaxing.
Nearby (within a mile) there is two local inns and farm shop selling a range of local produce including ready meals.
---
We stayed with Philip and Barbara for two nights and had a thoroughly good time. The cabin is lovely with everything required to make the stay very homely and the views are fantastic. Philip and Barbara went above and beyond to ensure we had a nice stay, we were greeted we a cup of tea and fruit cake which was exactly what was required after a long drive. We would also like to say thank you for being on hand and helping to suggest activities to do during our stay. I would highly recommend the cosy cabin for anyone considering exploring this area.
---
We wanted to say thank you Barbara and Philip again. We had an amazing time and we cannot thank you enough for going above and beyond with helping us sort travel arrangements, the homemade shortbread and marmalade and for genuinely being lovely! The communication was excellent and the quality of everything we experienced was even better than we had hoped. We are hoping to get another weekend to come and experience more of the area and scenery ASAP! Thank you again from two very happy guests xx
---
We arrived to a very clean place and everything was exactly as it was posted on the site. Philip and Barbara left a bowl of cherries from their orchard and were every so kind to have dairy free milk, butter, and gluten free bread for us. It's in a great location to go out exploring. We would highly recommend staying here!
---