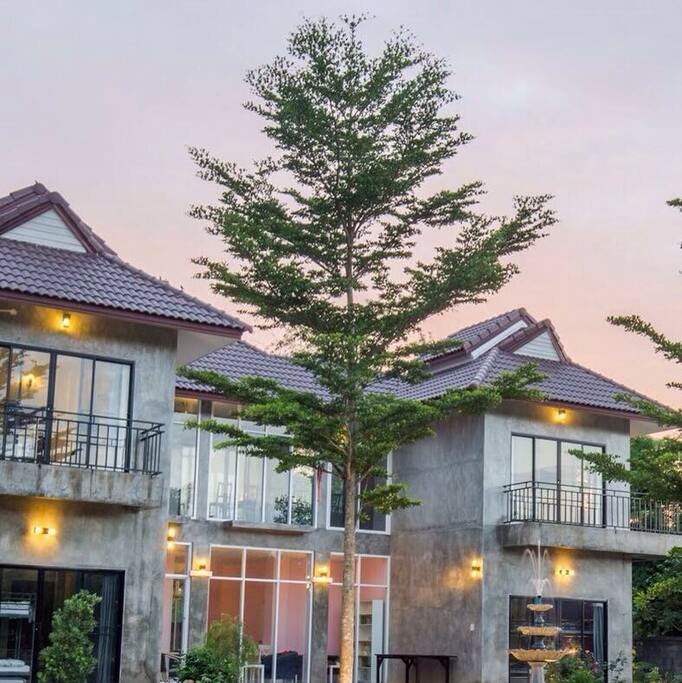 The house is big and beautiful and clean as well. It looks exactly same as the picture shown. simple breakfast are provided. Friendly staff but not able to understand English. Quite many bugs there but can't help because the house is located just besides the paddy field. So mosquito repellent spray should bring along if you stay there. The only thing is the house located at rural area so some drivers might have difficulties in finding the house and some refused to fetch us there. Overall we are satisfied staying there.
---
We would stay here again and again and again!!! Lalit (or as my kids call her, Pi Am) is a lovely soul who provides a gracious, warm, beautiful home and environs. This home is surrounded by "picture-worthy" views. Lalit is really "one" with her home and surroundings. She accommodated my breakfast requests, noticed things we liked and added them, employed an equally delightful helper, Bang, who took care of any extra requests. I wish I could come to Chiang Rai and live here for a month, get Thai massages every day, and help on her farm at another location. I would pay to stay here even if I were coming alone! I would pay for the whole home and just visit with Am. I was a little nervous based on other reviews because we are not animal people, but I told Lalit about allergies, and she kept the animals away from us except when my children, who are not allergic, wanted to see them. All floors are tile so they are spotless with no dander or animal hair. We had 7 guests, and there was AMPLE space with clean rooms and bathrooms attached to each room. You could call three of the four upstairs rooms "master" bedrooms. (Have her number handy the first time you go there so your driver can call to ask specific directions. It's a little tricky to find the first time.) We love Muanjai Homestay - a true hidden gem!
---
Maunjai Homestay is located close to Chiang Rai downtown and airport. Let's discover and enjoy local life with us.
---