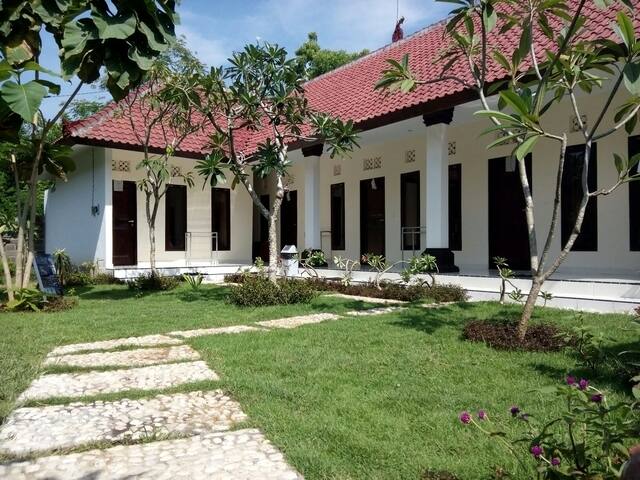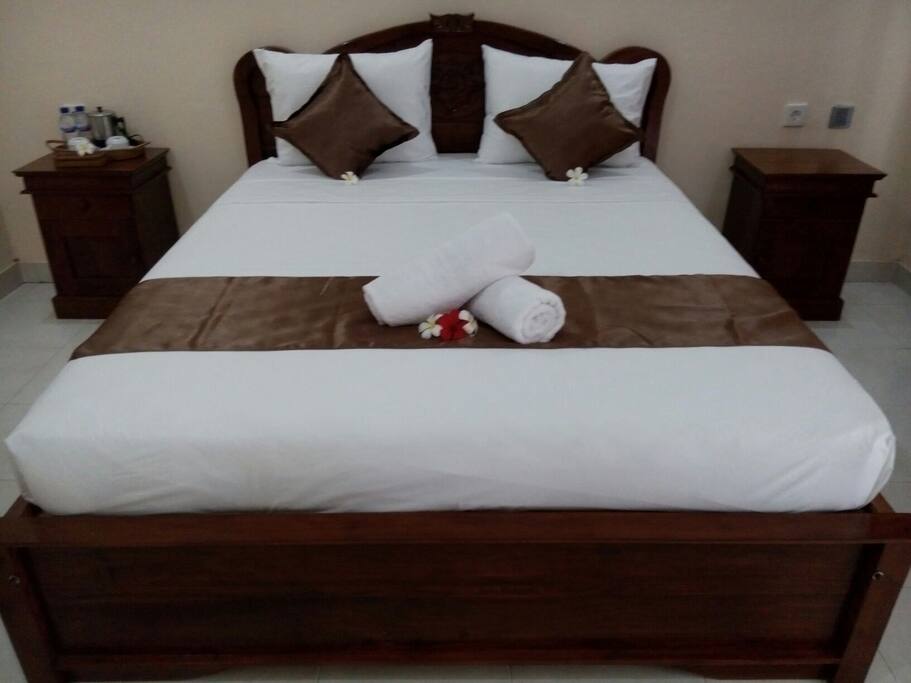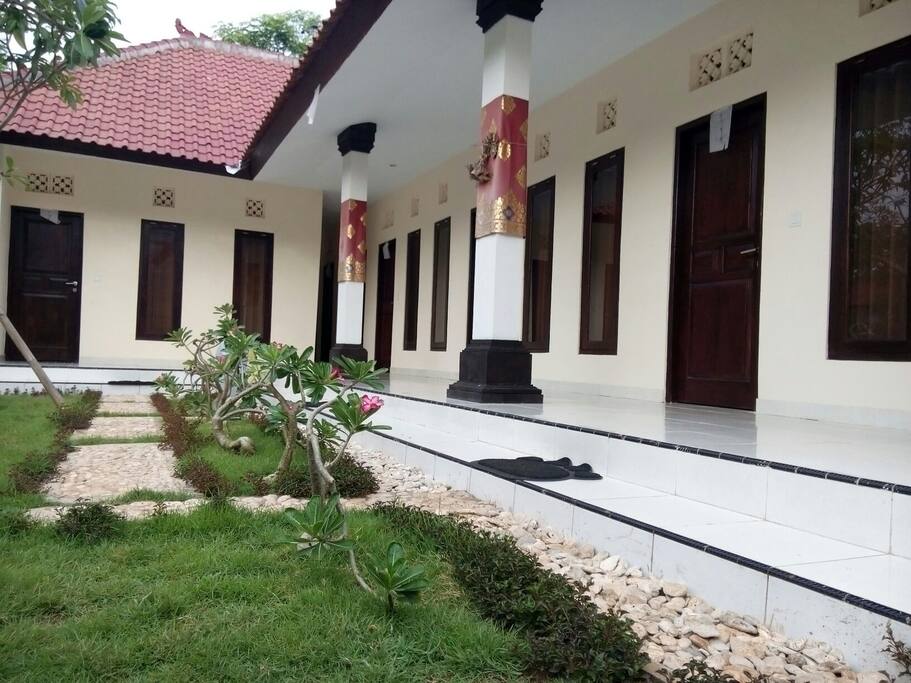 我相信你真的很喜欢留在沙特宾馆,这个地方非常接近蘑菇海滩和罗望子海滩。而且,您还可以获得更多有关lembongan,浮潜/潜水,旅行到penida,sanur以及gili的信息。
I'm sure you really enjoy to stay at The sandat guest house, this place very close from mushroom beach and tamarind beach. And also you will get more information about lembongan, snorkeling/diving, trip to penida, sanur, and also to gili.
房源
That's room so quaint, far from noise
---
Milu was awesome!! She went out of her way to find us a scooter and asked her brother to take us snorkelling on his boat. He was super cool too and took us to three spots that were beautiful! We got to swim with Manta Rays!!! The room is simple and perfect for a short stay. Very clean, close to the beach and close to a warung to have cheap breakfast !!! Quiet and super flexible with check in and out hrs. We would definitely recommend!!
---
The stay here was great! We arrived early and they had no problem with us putting our stuff in the room and chilling out before check in, really warm and friendly welcome. Milu is a great host, she sorted us out a scooter and when we had a flat tire she helped us out with that as well. Also, organised our boat tickets home, which meant that we could spend more time enjoying the island. The room was great, it was clean, spacious and good value for money. Really nice to walk into a room after a hot day of sightseeing to fresh sheets and a bottle of water there. We also had hot water as well in the shower. Only minor thing is the WiFi isn't great, but on the scale of things not a problem. Thank you for the stay, would definitely recommend
---
We stayed for two nights at Milus place. She welcomed us warmly, showed and explained us everything in the room and gave us some first tips. The scooter rental was without any problems, so was the check-out. We also attended her brothers snorkeling trip, which was nice for checking out the most known spots around the island :) The only downside for us was the semi outdoor bathroom which meant having quite some mosquitoes in there. However Milu regularly sprayed anti-mosquito spray in the room when cleaning so it wasn't that big of a deal! Thanks for everything Milu!
---
Alles in allem war es in Ordnung. Jedoch haben wir ein Regal oder Schrank im Zimmer sehr vermisst. Wir mussten unsere Sachen auf den Boden legen. Und bei unserem letzten Tag gab es kein Roomservice wie zuvor. Der Mülleimer wurde während unseres Aufenthaltes überhaupt nicht geleert. Milu hat uns eine wirklich tolle Schnorcheltour organisiert und die An- und Abreise. Persönlich getroffen haben wir sie leider nicht, das sie sich um eine "cremation ceromony" kümmern müsste. In dieser Zeit war aber ihre Schwester da. Mit ihrem Bruder haben wir die Schnorcheltour gemacht. Alle waren sehr nett und wir hatten ein schönes sauberes Zimmer.
---
My name is milu, i'm from lembongan bali. I want explore lembongan island so I have recommendation for you to looking home stay on lembongan. I have 4 room for rent daily, months or years. If you interesting to holiday in my beautiful lembongan island, and if you need a room please contact me on phone numb or e-mail for more information.
语言:
Bahasa Indonesia、English