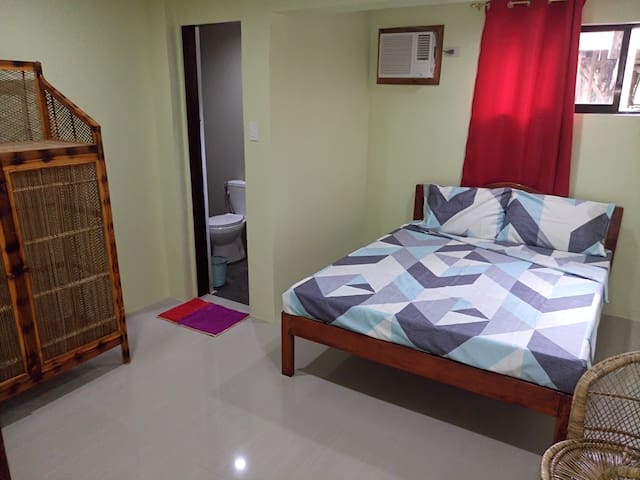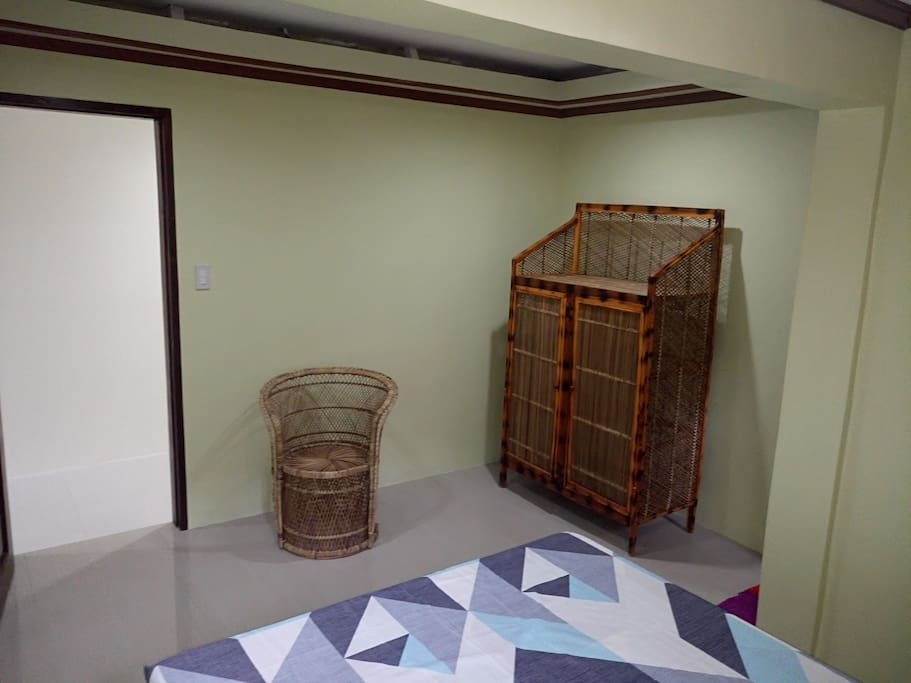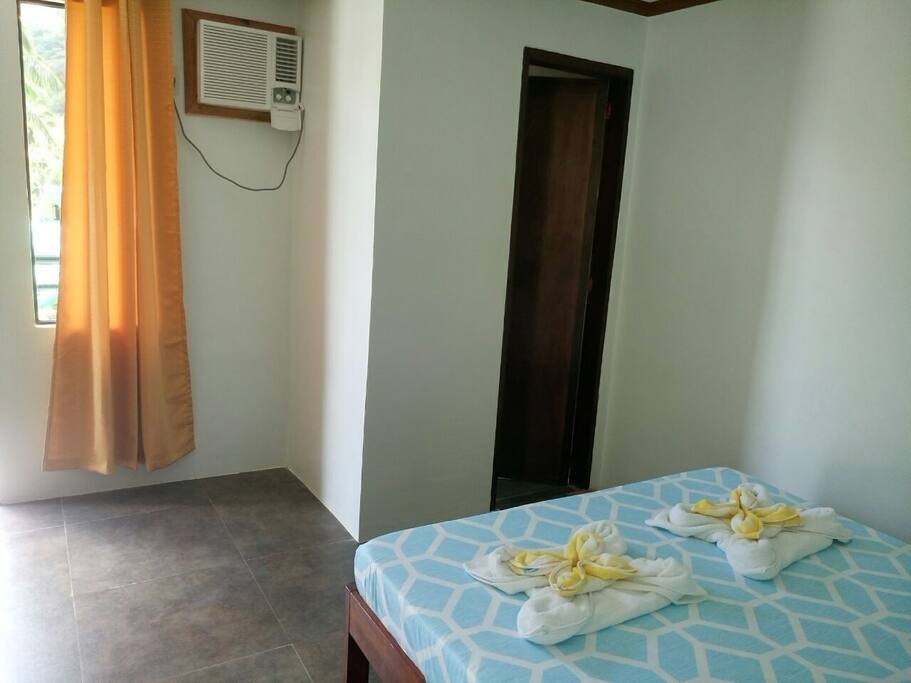 ALESTON SECRET Matrimonial Breakfast incluse
房间是全新的,配备了您在爱妮岛,在床上,空调和热水淋浴伟大的床垫最好的设施。陈设非常非常典型的地方
La camera è nuovissima e dotata dei miglior comfort che ci sono in El Nido, ottimo materasso nel letto, condizionatore e acqua calda per la doccia. Gli arredi molto graziosi sono tipici del luogo
---
Me and my boyfriend stayed here for 2 nights and really enjoyed it. The room was very comfortable, there was good hot water, good lighting, good a/c plus a fan, breakfast was great, and the staff were very sweet! The only downside for us was that there was no cell service at the property and the wifi didn't work (which is a common problem everywhere). The generator nearby drowns out a lot of extra noises and makes most of the night very quiet which was great. The only other negative thing was the neighbours have like 15 roosters that go off starting as early as 4-5am but again, a common problem for all accommodations! Overall we would stay here again and would highly recommend it, especially for the price it really can't be beat!
---
My girlfriend and I stayed here for three nights and loved the place. About 1.5 kilometres to the city centre with plenty of activities to do along the way. The accommodation is able to book the island hopping tours for you and provide a great breakfast. Free water and coffee and juice is also available for guests as well. The place was clean and well kept. They have a very sweet pet monkey who really provides some awesome entertainment. Amazing value for money and would recommend this for anyone travelling to el nido.
---
Other than the not-so-friendly helper who assisted us in our length of stay, I would say the experience was okay. Would we come back and rebook here? Probably not. Customer service still has to be an important factor in B&Bs. The room is decent with water heater and AC. Their free breakfast includes Continental & Filipino meals with unlimited coffee and juice. The distance from the place to the town isn't bad either. You just have to take a trike which can cost you P70 overall in a day. You can talk to the helpers about van transfers and tour packages. They offer a P100 discount for the latter.
---
Very clean, modern and only a few minuite walk up the main road, away from the hustle and bustle of the town center. The only thing you hear is the slight hum of a generator, which beats motorcycle engines and horns anyday. Personally I was very impressed with the room, very clean and well kept, tropical hardwood doors and window frames. The entry way is relaxing with plants and multiple places to sit and relax, I found it very calming, and we cannot forget the baby money, I love this little guy. Watching how he relates to the dog is worth the price of the room itself, which is very well priced. Definitely a great place to stay and highly recommend the location, staff and facilities.
---
Staying at Antonino and Lou lou's place was a great experience. The caretakers were incredibly friendly and very helpful, and the location is within walking distance of the van terminal so you won't have a hard time finding your way around after your six hour drive to El Nido. If you are considering a trip to El Nido, this place is highly recommended.
---