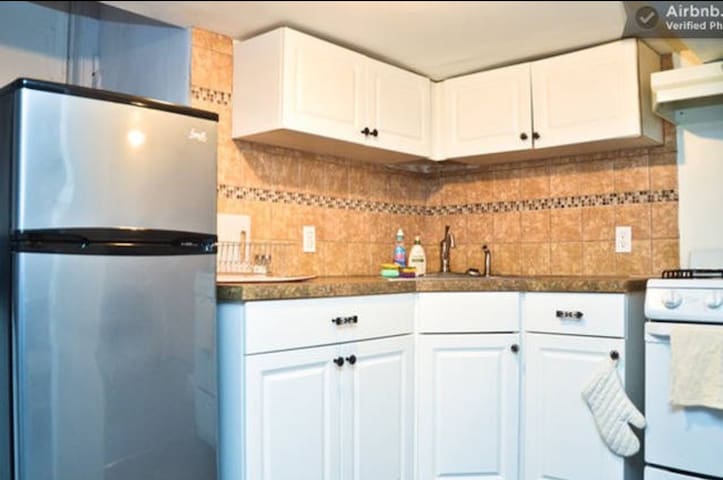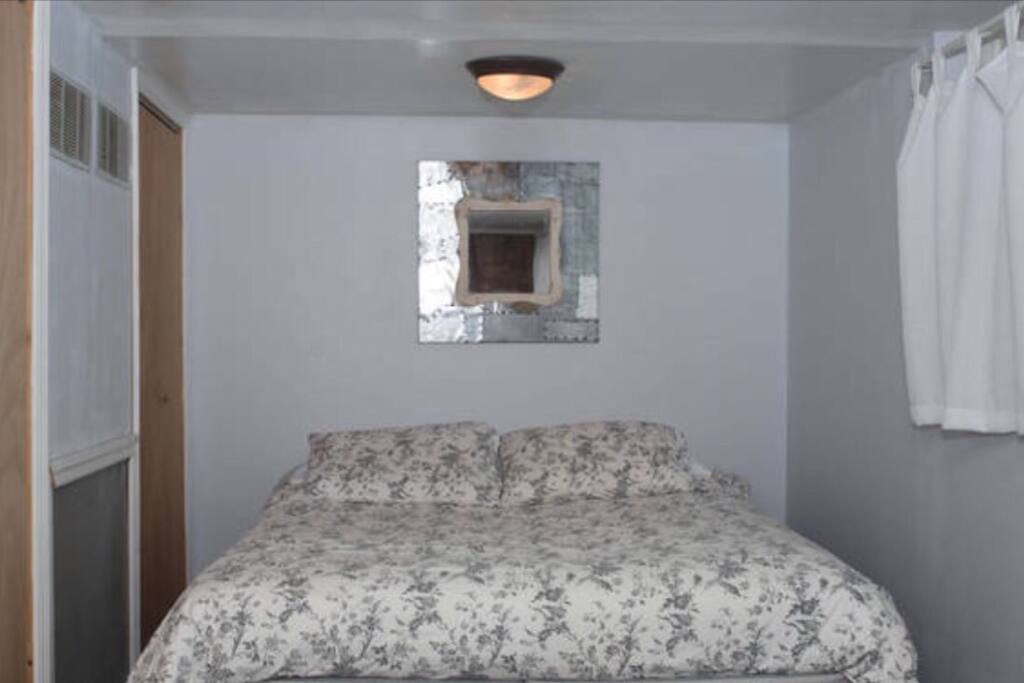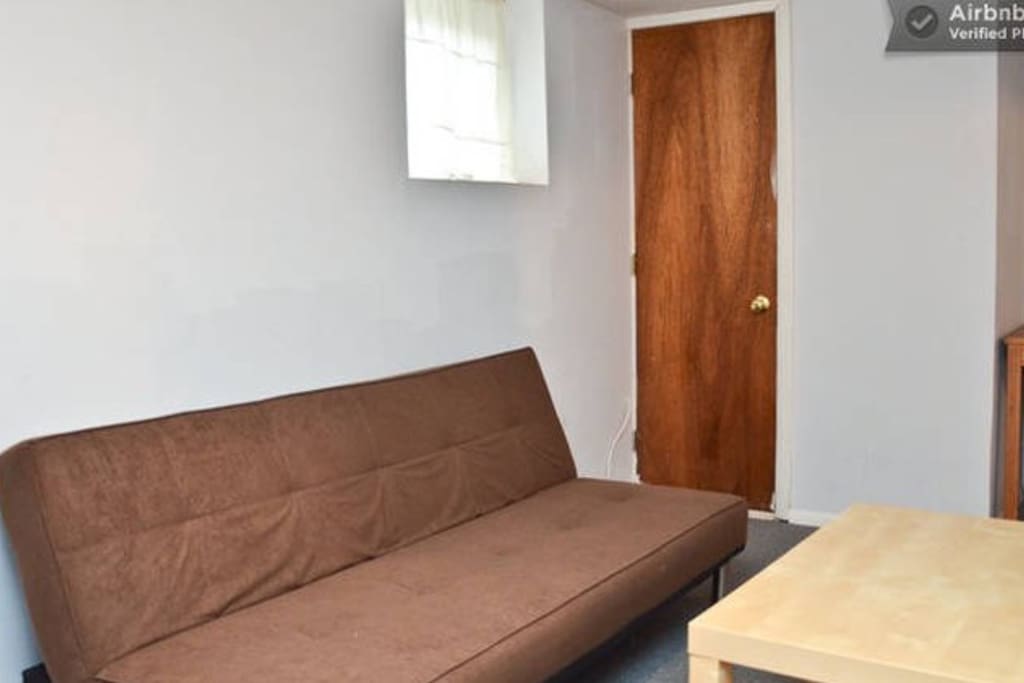 Take The Ferry Into Manhattan, Passing The Statue Of Liberty On Your Ride In.
房源
Sunny, Spacious, Studio apartment inside 1920's Historic home. It has a full kitchen and large marble like bathroom with shower available in beautiful historic neighborhood, walking distance to the free Staten Island ferry into Manhattan.
LOCATION is amazing for commuters, one block from the water on a tree lined block. Walking distance to the Ferry (10-15 minutes depending on how fast of a walker you are), take a 20-minute relaxing ferry ride (free) or Express Bus (X13, 14, & 16) into lower Manhattan. The ferry departs every 30 minutes, 24 hours a day, 7 days a week; and every hour past midnight. Located two blocks from local and limited bus service and close to above-ground train station. If you prefer to drive, the apartment is located approximately 1.5 miles from the Verrazano Bridge into Bay Ridge, Brooklyn OR approximately 7.5 miles from the Goethals, Outerbridge and Bayonne Bridge into New Jersey.
Located in a Landmark area on a tree-lined, QUIET block in a Quaint/Historic neighborhood one block from the water with restaurants, convenient stores, cozy cafe, fruit/vegetable market within 2 blocks from the apartment. A beautiful park (Clove Lakes Park) with a restaurant on the lake, paddle boats, bicycle path, track, baseball diamond, ice-skating rink, etc. and Silver Lake Golf Course are within close proximity. The St. George Theatre and Farmer's Marker are within walking distance as well. No alternate-side of the street parking :) steps away from laundry, deli, green market, great restaurants. Free Wi-fi, streaming Netflix, and all utilities are included!! For inquiries please email.
The easiest way to the house is by car service, which you can secure immediately as you depart the airport terminal.
*Please note this apartment is located in an above ground basement (stays nice and cool in summer and great retainer of heat in winter), but it may not be suitable for people over 6 ft tall. I am 5'11 and it is just fine for me.
---
Because this location is outside of New York City, it makes this place not only desireable but convenient for a number of reasons: 1. It is quiet and serene. 2. There is not as much traffic. 3. There is easy access to the City via the Staten Island Ferry. 4. The price is cheaper and reasonable. 5. It is sufficiently spacious for a family of 5. 6. If you have a tight budget, you can buy groceries and store them in the refrigerator, cook them on the stove, and wash the dishes in the sink. 7. There is easy rapid transportation to the Staten Island Ferry. It has everything one needs. I guarantee that you will be restful and more than satisfied.
---
The apartment was close to the ferry. We could walk or take a bus to the ferry. Our metro passes worked for both the bus and subway. We were able to find parking easily. We left our rental car parked the entire time with no issues. The apartment was clean and fit my family of 5 comfortably. We always had hot water which is a huge plus. It is a basement apartment. The stairs are a little low. But it is exactly what I expected for a basement. There is a kitchen. The apartment has an air conditioner that keep it nice and cool. The Wi-Fi was great and they have Netflix. The hosts were easy to contact. They responsed quickly. would definitely stay again.
---
It was my first time using Airbnb and I was abit nervous, but as soon as I booked his place I knew I chose the right place. His communication level was top and he gave me information without me asking. He answered questions I didn't know I had. The place is very beautiful, clean, spacious and great location, exactly 20 min with a free ferry ride to Manhattan. My friends and I couldn't stop singing praises about the place. He even had towels out for us and coffee. We felt truly at home. One of my friend is really tall so she didn't quite enjoy it as much because its not that tall, but we'd book it again in a heartbeat. Thank you for the great stay. We look forward to booking again when we come to NYC.
---