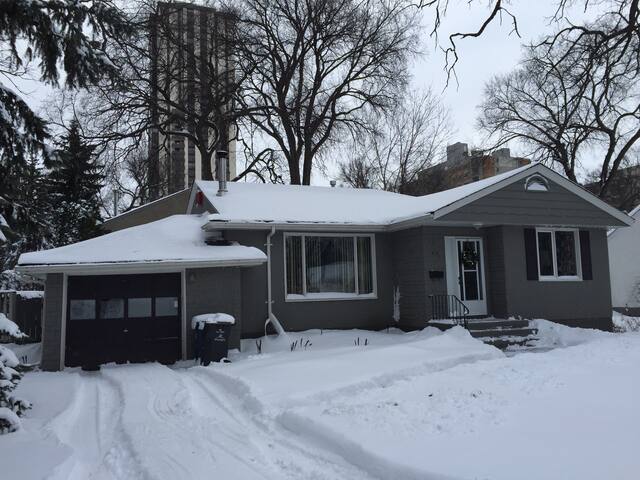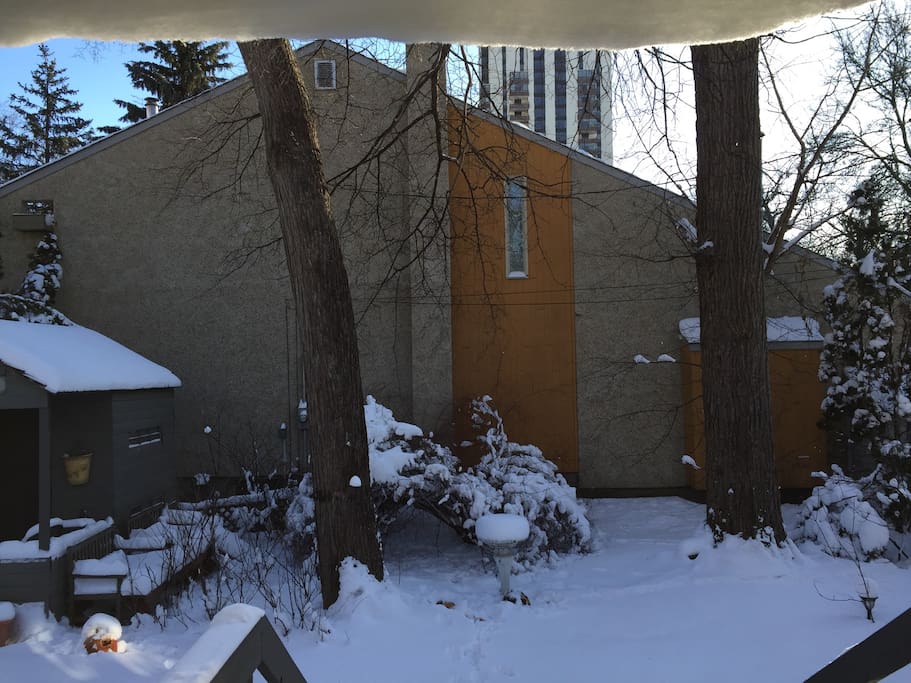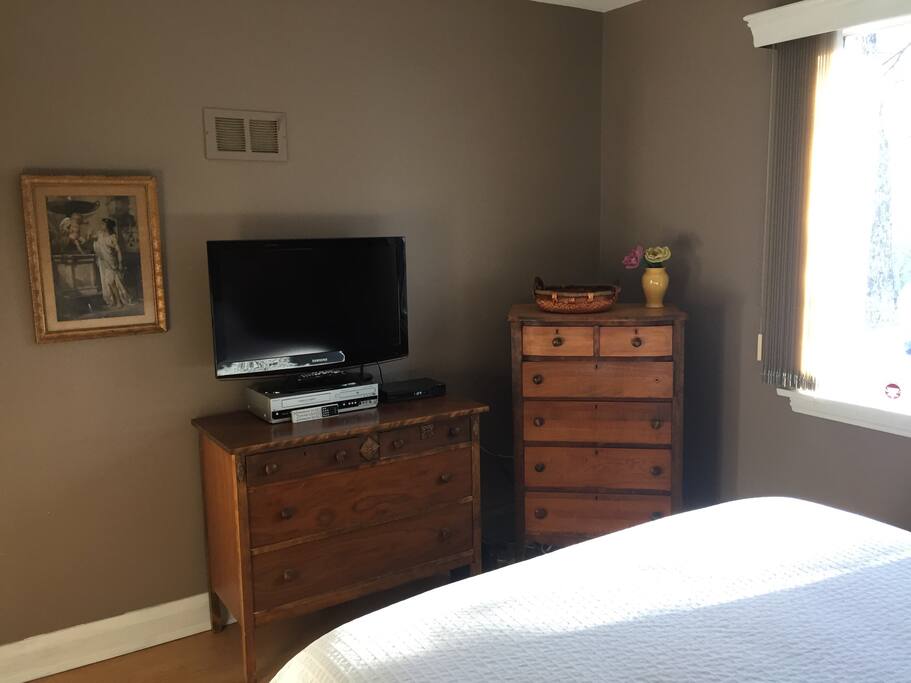 Beautiful Osborne Village House
If you want to stay in a house in a pleasant, green, quiet neighbourhood but still be close to restaurants, shops and other urban amenities, this house is a great choice. Very comfortable, at-home feeling. Very nicely appointed and well equipped so that one can cook to one's heart's content. Great for biking and walking.
---
The two of us had a lovely stay in this very comfortable and spacious home. The house is in a perfect location. It is close to groceries, restaurants and shops and at the same time it is very quiet because the house is in a secluded area near the river. We walked everywhere and hope to stay here again next time we come to Winnipeg.
---
This sweet house is extremely well located in a quiet neighborhood just a couple of blocks from the hip Osborne Village. A good collection of cookware, serving dishes etc allowed me to host a nice dinner for my family members. Loved having some quiet time in the mornings at the kitchen table looking out the glass sliders to the back yard before starting the day.
---
I can't say enough about how great our stay was. The house was lovely, comfortable, charming. It was in a really nice quiet neighbourhood, yet also within walking distance of hip, vibrant Osborne Village. Caitlin and Carol were great communicators, both before and during our stay. They were also super flexible, which we appreciated a lot due to the vagaries of our trip. Cannot recommend highly enough!
---
The location is amazingly quiet for being only a 5-minute walk away from Osborne Village shopping and restaurants. Refreshments and breakfast items were a welcome touch, and Caitlin was very prompt replying to any questions that came up. I'll be looking out for this listing for my next visit!
---
Beautiful bungalow house for your cozy Winnipeg stay. Located off unique Osborne crescent near the river and Osborne bridge downtown. Very central house in sought after area. Close to transit, bars, restaurants, grocery stores and very cetral. Fenced in backyard and deck. Cozy house with, working fireplace.
Other details: 2 bedrooms with queen, living room w/ fireplace, TV, cable, Netflix, large kitchen, laundry, parking (Garage), firepit in back.
---
Working in television in Toronto and different parts of Canada. From Winnipeg, Manitoba. Love to travel, sports, film, culture, restaurants! Easy going, tidy, responsible. Like to be busy and pack in as much as I can while traveling. Love to walk cities and photograph as I go!
I live in Toronto but also spend a great deal of time in Winnipeg with my family and my mom. I'm helping her out by renting out her house in Winnipeg while she travels. It's a beautiful spot I lived in for years. It's in Osborne village off Roslyn crescent which is a rare bay of lovely houses right next to downtown.