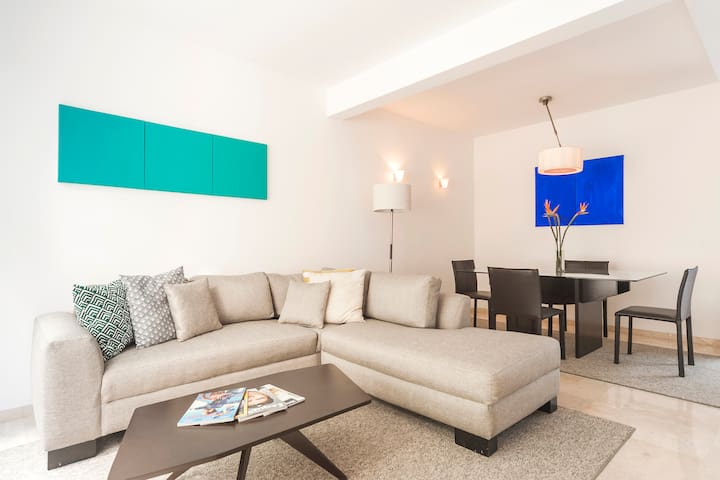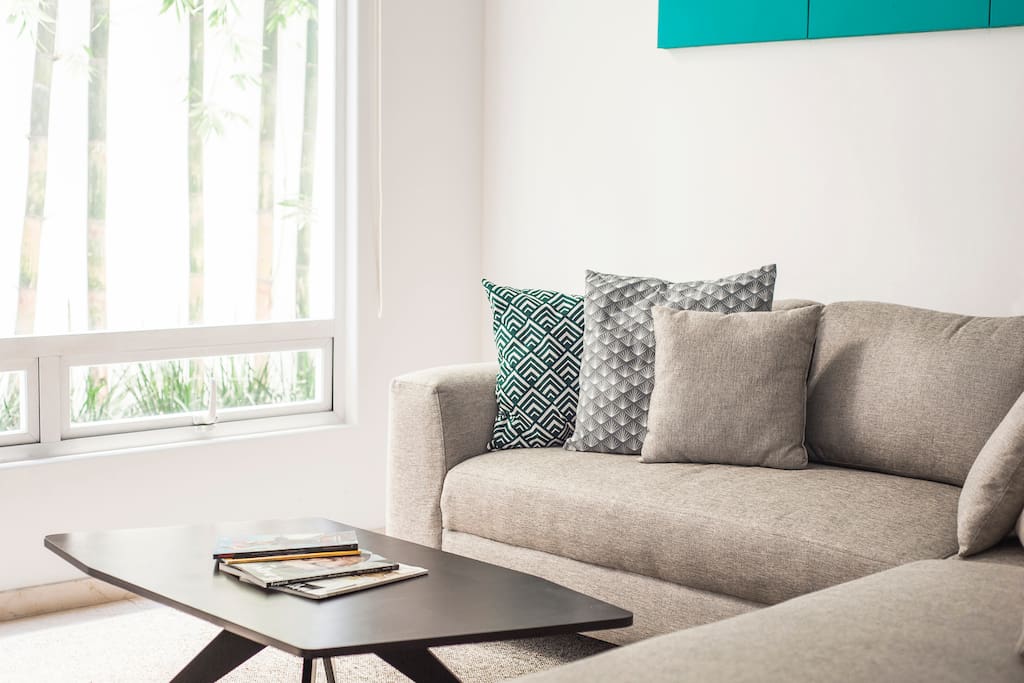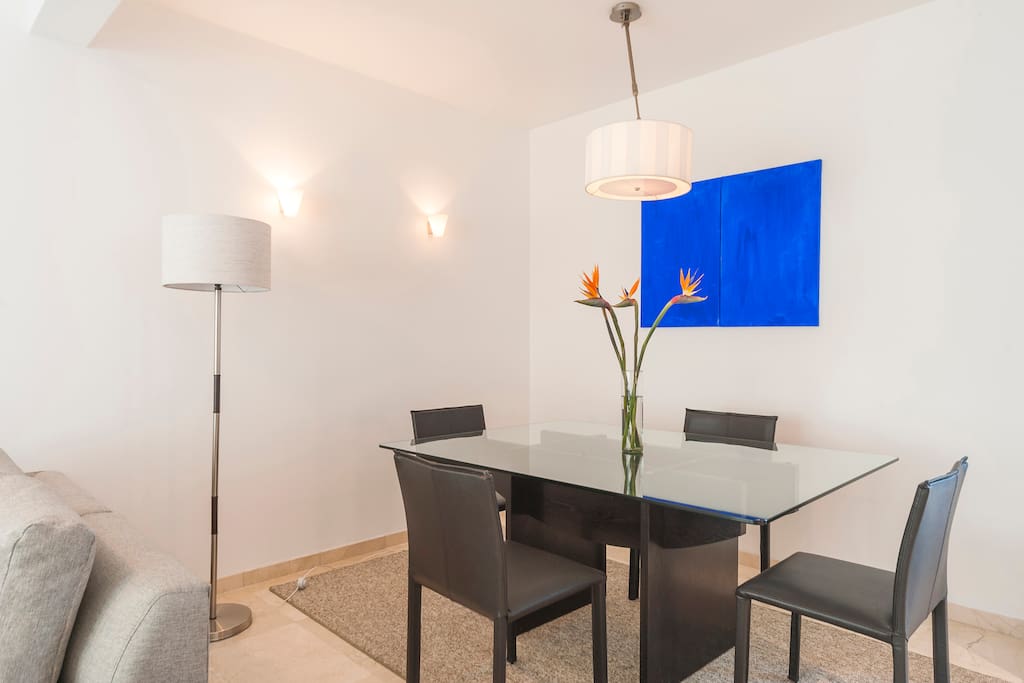 STYLISH 1BED/1BA ON AMSTERDAM AV.
Modern one bedroom/one bath apartment on the ground floor of a hidden building. A beautiful wood door opens up to a bamboo lined walkway away from the street. The apartment building is located on Avenida Amsterdam in the Condesa.
---
This cute apartment is located on the best street in Mexico City. I love all the restaurants in this area. The photos represent the apartment well. I never met Chechi, but Diana was very helpful. It's a mercy that it is on the ground floor. Too many times I've arrived at Mexico City's high altitude from sea level and have been faced with carrying my bags up four flights of stairs. One interesting thing is that this apartment has clearly been developed for rent through airbnb. The decoration is perfunctory and the kitchen is not stocked. It has a bit of an institutional feel. ...but: location, location, location!
---
The accommodations: Chichi's place is beautiful! Very nicely decorated and completely clean. The apartment is quite large, spacious, and well lit. The kitchen has all the basics one would need for preparing a simple meal. The TV has netflix and all the streaming apps one would want. The sectional sofa is really comfy and the bed is good too. The exterior is well lit at night and there is a giant door to the complex that requires a key for entry. Being a single female traveler, I felt very safe. The Location: The location couldn't be better! It's right in the heart of Condesa on quite possible one of the most uniquely beautiful streets in the city. There is always something going on! It's great to be able to walk a few blocks and find whatever you want: bars, restaurants, grocery store. Parque Mexico is only a few blocks away and there is so much to see (if you like dogs, this is the place for you! I was loving life!). It's quite a popular area making Uber waits under a few minutes. The Host: Chichi is an amazing host. I had a few questions (as well as making a mistake booking) and she was very helpful. The internet went out (this happens in the city so it's not out of the ordinary) and she responded within minutes with a new code. I didn't miss a beat! She is a great and responsive host and would love to stay at her place again. Thanks Chichi for everything! You really are a "Super Host"!
---
Great spot with plenty of restaurants and cafes that are walking distance. The place is clean, secure, and very private. Communication with CheChi was easy and we had no hassles. The internet was solid and the wifi TV was an added bonus. Construction is taking place next door as a new apartment building is coming up so banging and heavy equipment is used during normal business hours. Overall, it was a great stay. I enjoyed my time in Mexico City and I look forward to returning to Condesa.
---