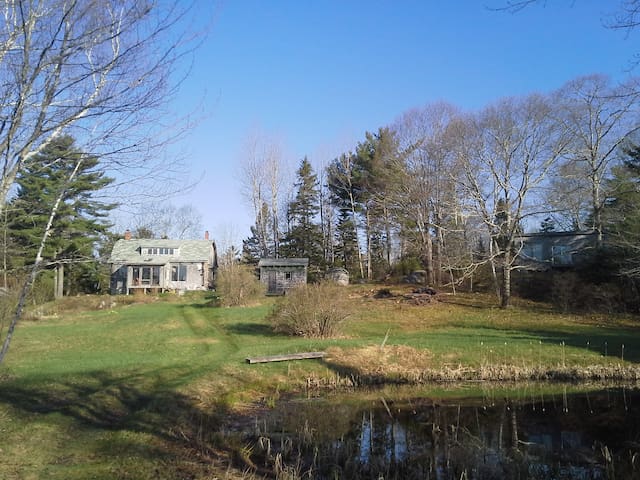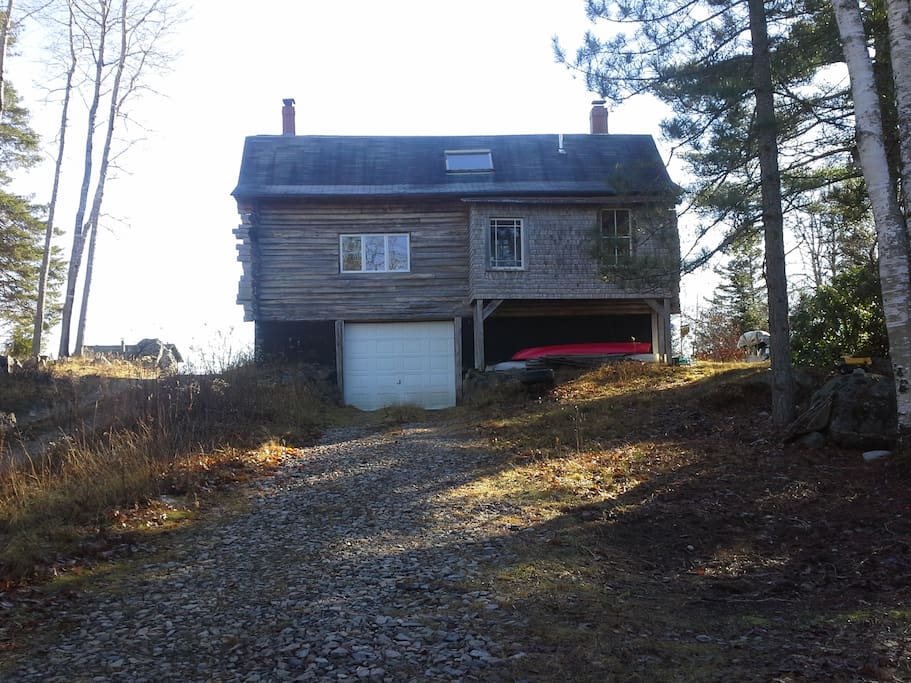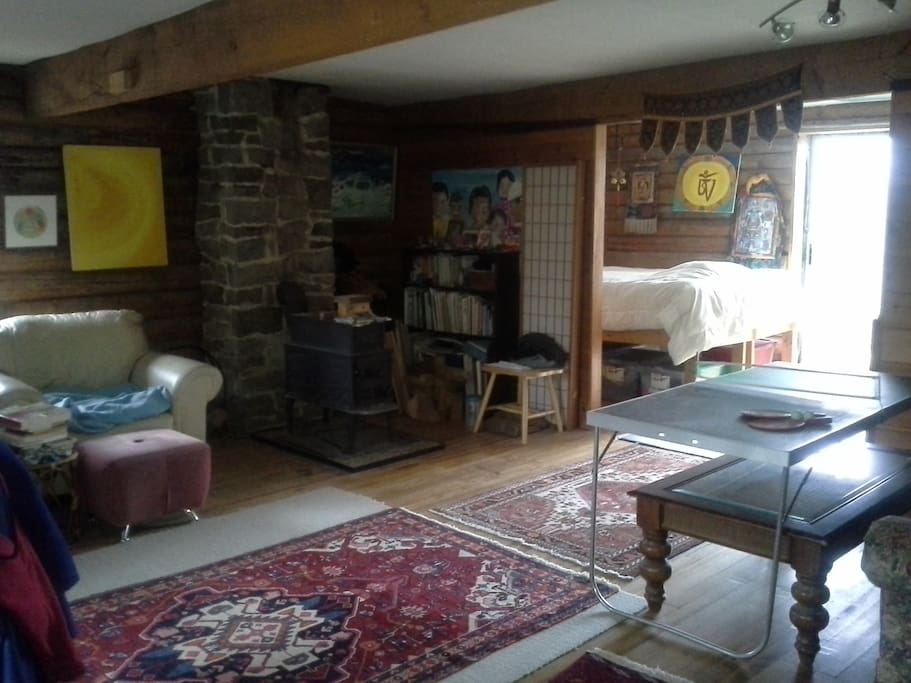 Log cabin on hill in the woods w/ pond. Private and peaceful.
One mile away: swimming, hiking, biking, mountains, kayaking, atv (Flander's Pond, Little Tunk Lake, Black Mountain, Schoodic Mountain, Donnell Pond, Rail Trail)
Ellsworth-25 minutes: restaurants and shopping
Bar Harbor- 45 minutes: Acadia National Park/trails, swimming, museums
Winter Harbor- 20 minutes: Schoodic Peninsula, trails, restaurants,(URL HIDDEN)Washington County Bold Coast-beauty, trails, explore!
---
This is a rustic log cabin in the woods with a pond out back. Ellen had a walking path mowed around her property for guest to be able to take a stroll. Ellen is a very nice elderly lady that takes care of the premises herself. This is not the Ritz but it is a cozy cabin in the wo…
Hello to all of you! I am glad you stayed here, quite different from your own open land. At least the hill view is open enough and there are several walking trails as well as the mowed area. I hope your trip home was with clear weather. yes, a round-log log cabin is hard to clean of dust. Oakum and caulking can be pulled out with a vacuum so I do what I can reach. I concentrate on major surfaces. I am also proud of the new fridge and new stove just bought!
---
Loved this little log cabin in the woods, exactly what we were going for- secluded and in the woods, off the beaten path. My fiancé and I had the time of our lives exploring the local parks and the breathtaking views. I would highly recommend this to any nature lover looking to g…
I felt you wanted a quiet time to yourselves. I could also tell from our quick phone talk at end, that you loved Maine coast and ANP experiences. Dust-yes, in a round-log cabin dust is hard to keep up with. Also, in summer, I have to use some insect powder to keep insects out, almost impossible to do. I keep trying to dust on surfaces like counter, table, surfaces used often.
---
Ellen's home is just as described in the listing, but is so much more. The photos do not do it any justice, and the listing does not mention how beautiful the large piece of property is or the unique construction of the home and furnishings. Ellen accommodated our short notice …
Hello Seana and your family, I enjoyed our conversations. Best was knowing that you felt at home in my log cabin. You saw a certain simple way of life here. This winter will be 50 years of heating with wood! yes, there is an oil furnace and some small electric heaters for spots, too. Great to know you can travel with your "older" children, best way to share! (URL HIDDEN) Hope to meet you again, Ellen
---
Lovely cabin with a very cosy kitchen in an idyllic part of Maine. Ellen was a great host and had many great recommendations for activities in the area. She let us pick salad in her garden and provided us with mosquito spray and DVDs. The house comfortably hosts at least 5 people…
Hi Silfa, Jenny, Ausra, Good, I am glad you stopped in Belfast, one of my favorite towns. Yes, I also feel my log cabin is "homey", certainly not elegant. Amazing how many years I have lived here! I would enjoy hearing more of all your research- it is important work. Thanks for being here, (URL HIDDEN)Ellen Lehto,25 North Star (URL HIDDEN) log cabin (URL HIDDEN)
---