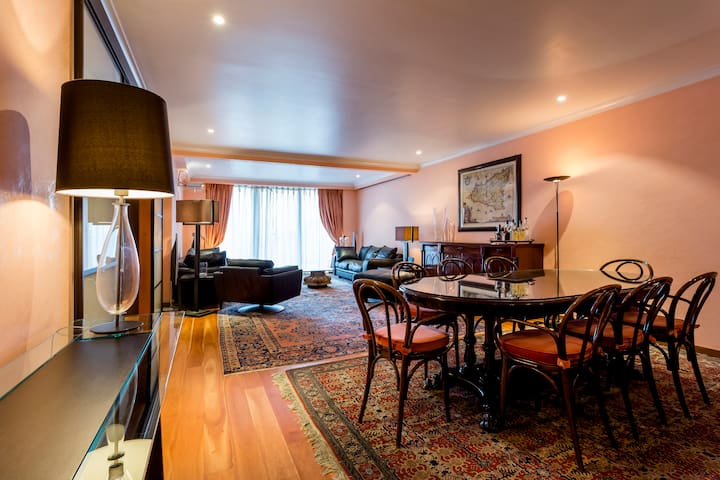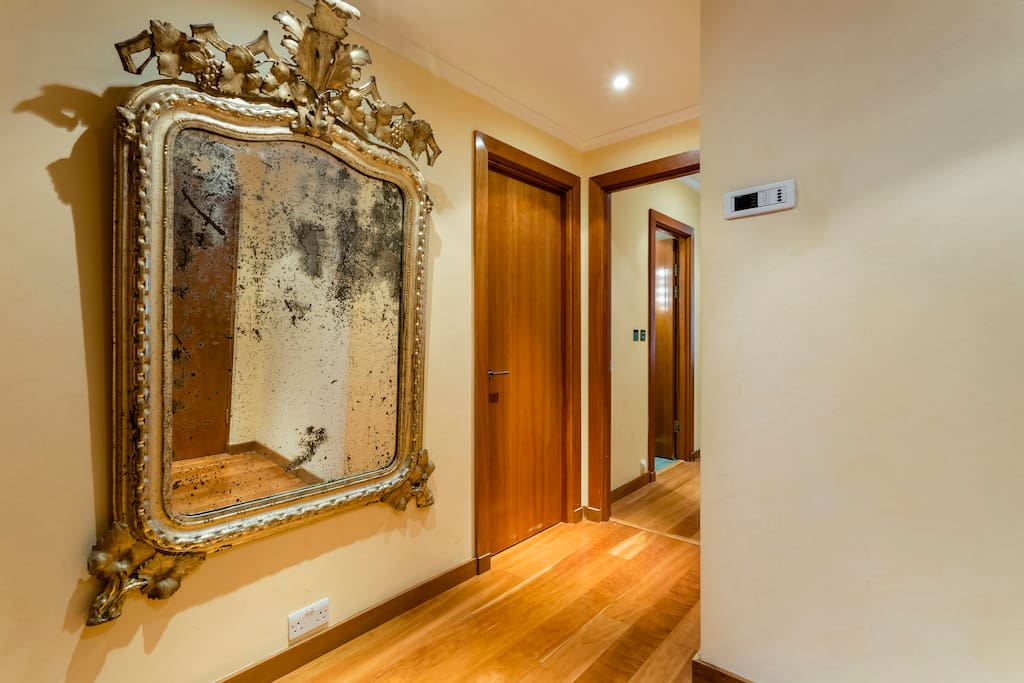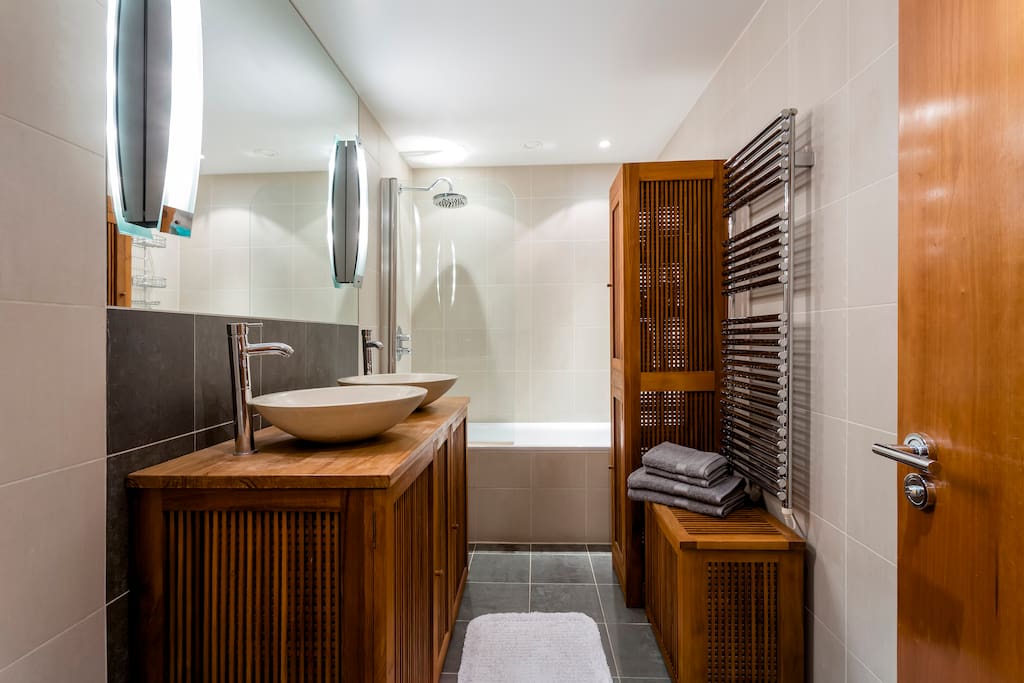 宽敞优雅的双人床平面对面的巴特西公园。
图片中未显示大型存储/杂物室。 24小时保安/搬运工。停车位。隔壁的Little Waitrose和一楼的Majestic Wine商店。
---
We have rented apartments in various European cities (Vienna, Rome, London, Paris, Prague, Barcelona) for the past seven consecutive years, and we have been comfortable and satisfied in six of those seven rentals. But I don't think that any one of them has provided a more pleasant experience than Massimo's. There are several reasons for this, and first and foremost among them is the owner: Massimo was quickly and thoroughly responsive to all the questions we sent him before our stay (and we're the kind of people who ask a lot of questions, as we like to be prepared) and he went out of his way to make sure that we'd have good television service set up for us. On the day of our arrival, he checked in with us by e-mail to make sure everything was okay, and offered to send his cleaning person in, at no charge to us, if we didn't think the apartment was truly clean (in fact, it was fine). And he checked on us again about halfway through our stay. Our only regret about our interactions with him is that we never got to meet him face-to-face (he lives in Barcelona), but the front desk staff of the building deputized for him very well when we needed help with a few minor matters. Second is the quality of the apartment itself. A few years ago, when we entered the room we'd booked at the Venetian in Las Vegas, we remarked with pleasant surprise that it was the first time that a lodging had looked better in reality than it did in the on-line pictures. Now we've had that happen a second time. His flat really is as tastefully decorated as it looks in the Airbnb listing, and it's delightfully spacious. It also comes with two full well-functioning bathrooms, a comfortable king-sized bed in the master bedroom, and excellent air conditioning. (Don't be fooled, by the way, by people who tell you that you don't need air conditioning in London in the summer: this was my eleventh summer visit there, and it's been hot for some or most of every one of my stays.) There was a tray with several liqueurs awaiting us when we arrived--a small but very appreciated welcoming touch. Two items we would have liked to have had were missing--a corkscrew and a toaster--but if that's the worst you can say about a rental, then you must have had a remarkably good experience--and we did. The apartment's location appears at first to be a drawback, but there are a couple of mitigating factors. You're directly across the street from large and leafy Battersea Park, but at your rear is the Nine Elms area, which is basically one huge construction zone. We were concerned about the likely noise, but it turns out that the soundproofing in the apartment is nothing short of amazing: open the windows and you'll hear machinery roaring, but close them and you'll hear absolutely nothing. And, since the air...
Dear Alan, I am truly humbled by your kind words. Thank you so much. I try my best to please my hosts and it is very rewarding having guests like you enjoying the flat and appreciating the work and care put into it. I wish you and Karen a safe journey back home and a great remaining part of the summer. Thanks again! All the best, Massimo
---
Accurate guidance and provision of guest chekin and parking lot usage is required from the guest's point of view. The provider should always listen carefully to the guest's content. Do not be ridiculous.
"Do not be ridiculous"?? Can you please explain me why you find me "ridiculous"?? I wrote you an email asking how everything was going and you never replied to me. I think AirBnb should go through my email exchange with this gentleman and then honestly decide if it is fair to keep this review posted. The gentleman doesn't speak English and I doubt he knows the meaning of the words he posted.
---
Our host is a wonderful man that is educated, cultured, helpful and cooperative. Massimo goes more than the extra mile for his guests. The concierge at the apartment is outstanding and always helpful for the apartment and for your travels. This is a beautiful place to stay across from a lovely park.
---